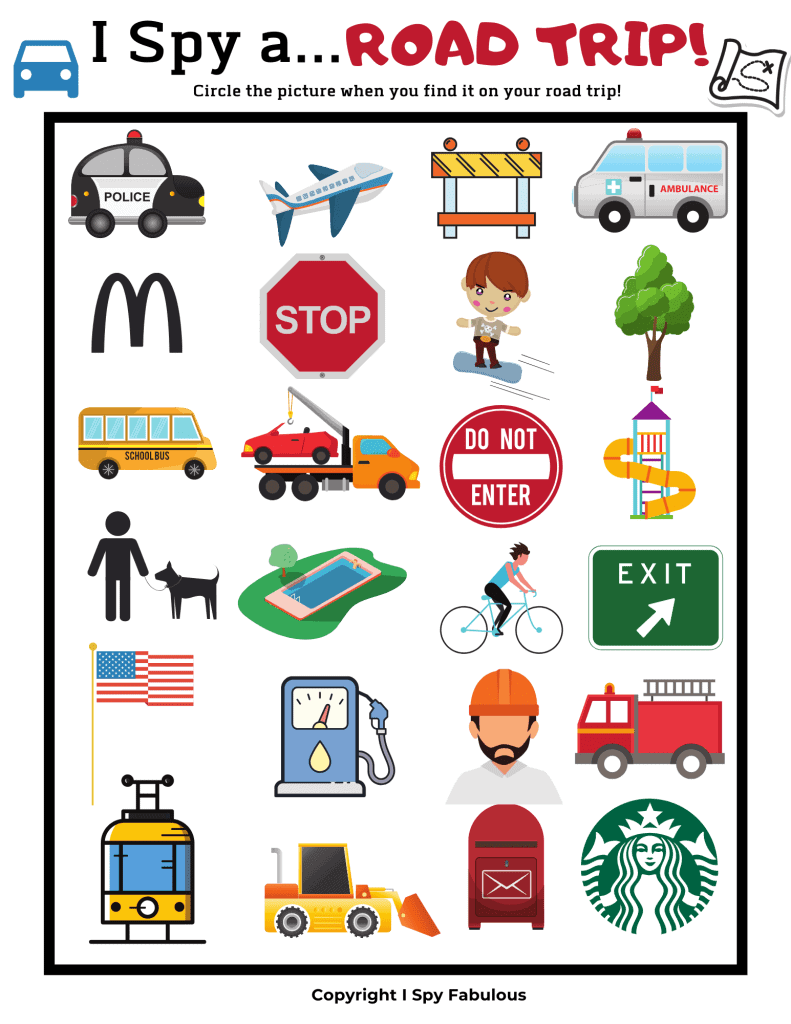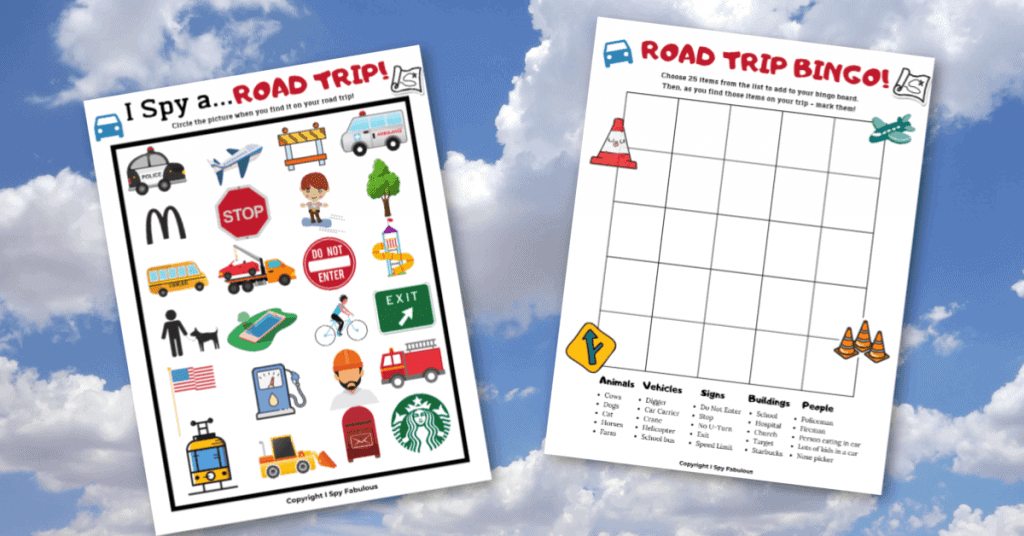 ROAD TRIP! I feel like the family road trip is a must-have experience for every family at least once.
There's just nothing quite like packing your car to the brim and hitting the open road full of the feeling of freedom and anticipation.
Only to drive five minutes down the road and hear…
So, since we all know that most road trips will have their share of bumps in the road, you're going to be super prepared with these easy, free, printable road trip games for kids!
Printable Road Trip Games for Kids: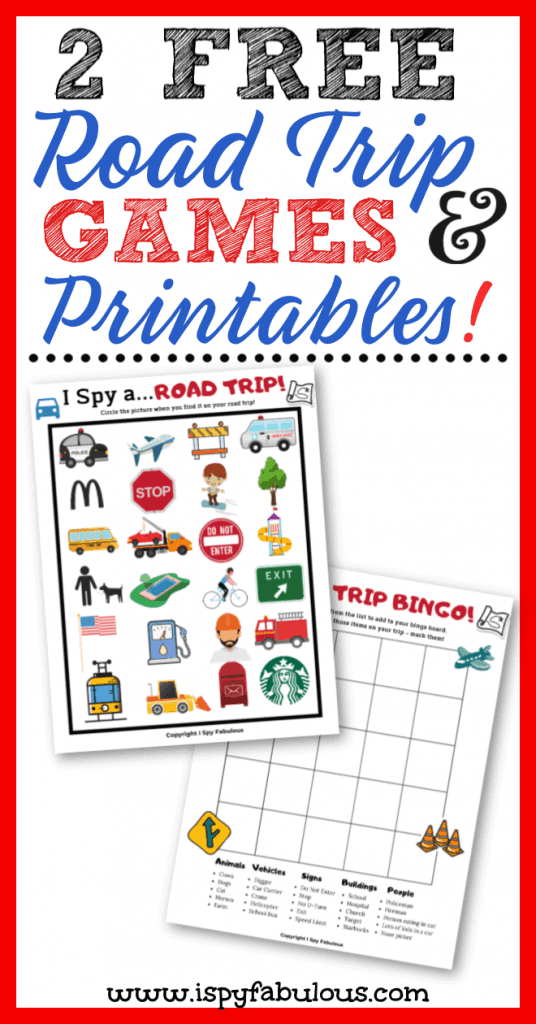 I love so many of the road trip games already out there, but we have kids in two different categories – the younger ones that want to participate, but can't read yet – and the older ones that need something a little more challenging and time consuming.
So, I made two versions of this colorful, fun road trip game – and now everyone will be happy.
For about five minutes at least.
You can print them by clicking on the picture. It'll open in a new window and you can print! Just please don't share or copy on your own site without my permission.
I Spy Road Trip Game for Kids: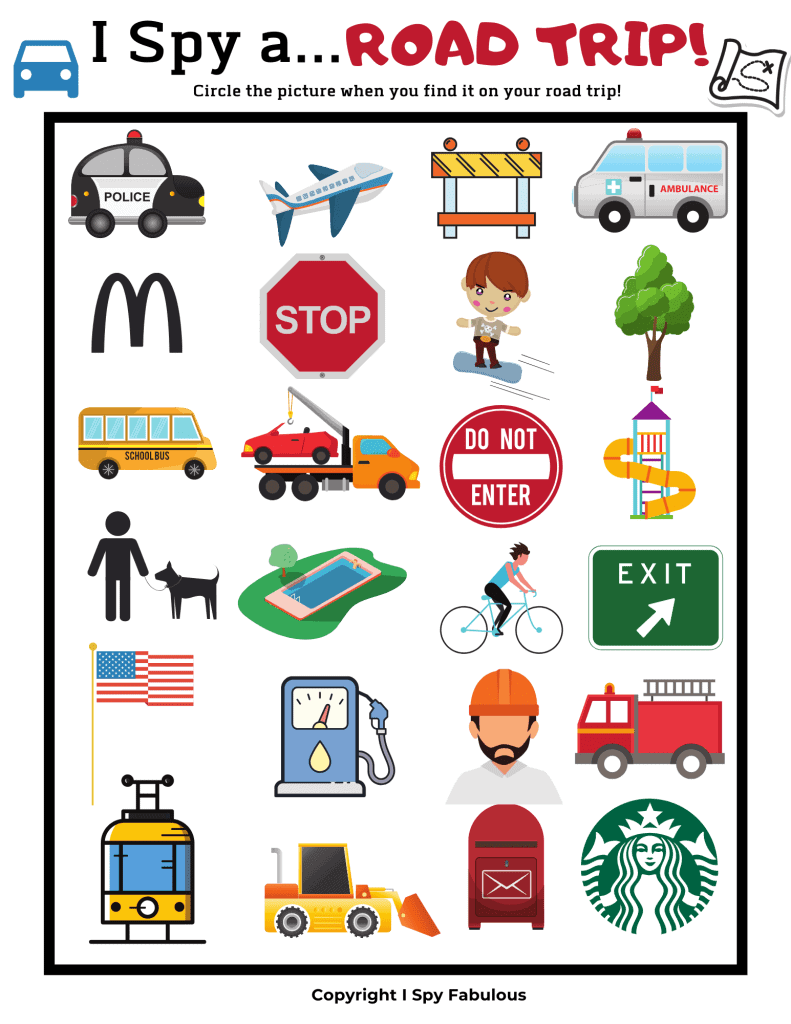 Road Trip Bingo Game: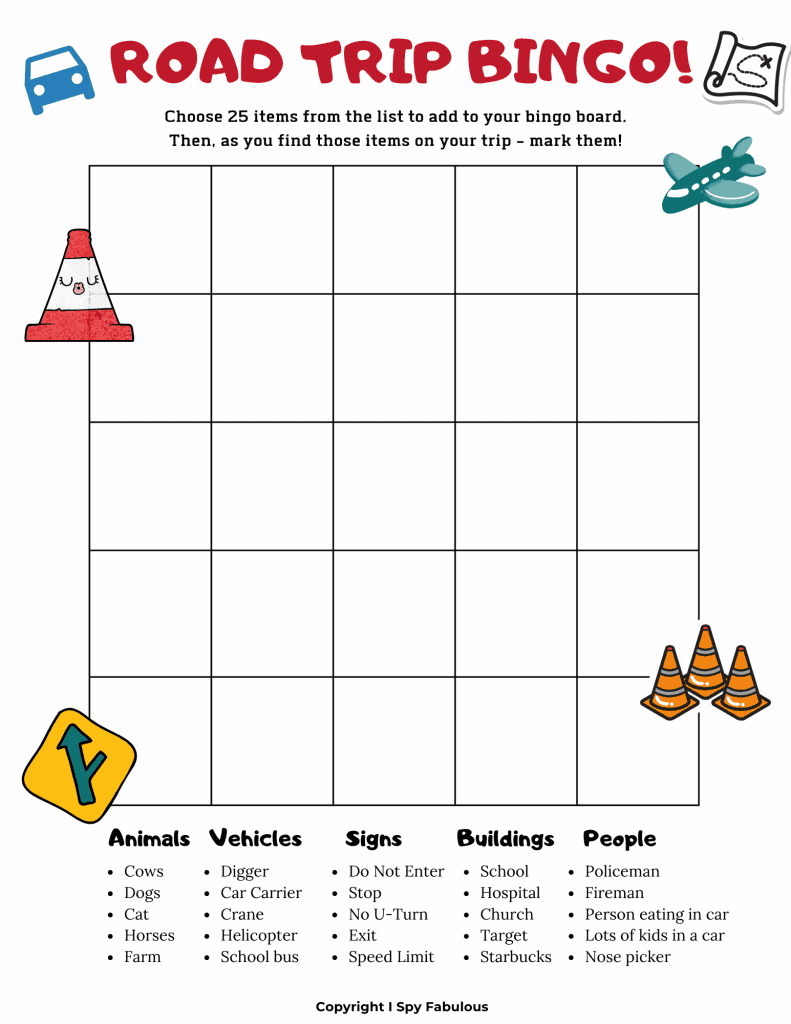 ****
Easy peesy lemon squeeze-y, to quote my son. You could even use both of the games, starting with the easier picture one, and then busting out the full on bingo when they're ready for it.
Do you have a favorite road trip game? Share it with us in the comments below!
There are tons of free printables on the blog, like these blank comic pages and empowering coloring pages.
Or, what about the printable summer word search and summer bucket list?
Find even more free printables by going here.
Have a fabulous day,
E