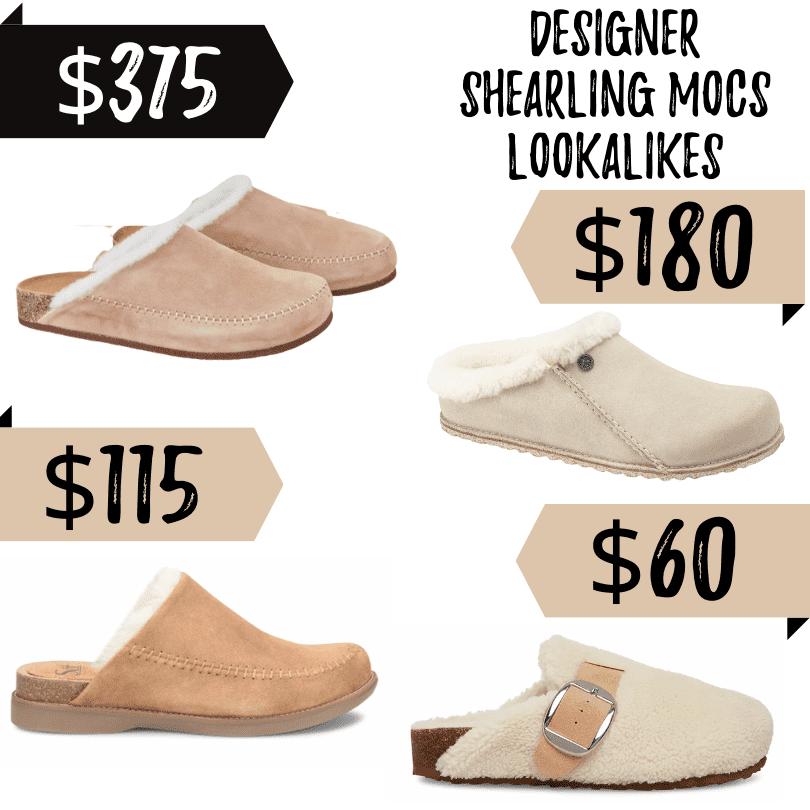 I recently saw a fabulous influencer on Instagram sharing a head-to-toe Jenni Kayne look that was to die for. Sure, I would really love to outfit myself in her comfy, chic lounge looks, including the shearling moc clogs that would make my feet so happy.
However, at this point in my life, with kids and dogs draining my expendable income, I just can't rationalize the price. I'm sure they're worth every penny – and they sure are gorgeous – but it's going to be lookalikes for me for the foreseeable future. So, if you are here because you are feeling the same way, I have good news for you. I found three other shearling clogs and faux shearling mocs with a very similar vibe in different price points.
And, if you're here to see what else is out there so you can confirm that Jenni Kayne is, in fact, the ones you want – then sister, you go for it. I am happy for you. I hope you'll take pics and tag me on Instagram so I can live vicariously through you. Let's take a look at all 4 pairs of shoes:
*Affiliatle links are used here, which means at no cost to you, I may receive a commission if you make a purchase through my links. Cheers!
More Lookalikes:
Do you love a good deal? You may also love these posts:
Have a fabulous day,
E