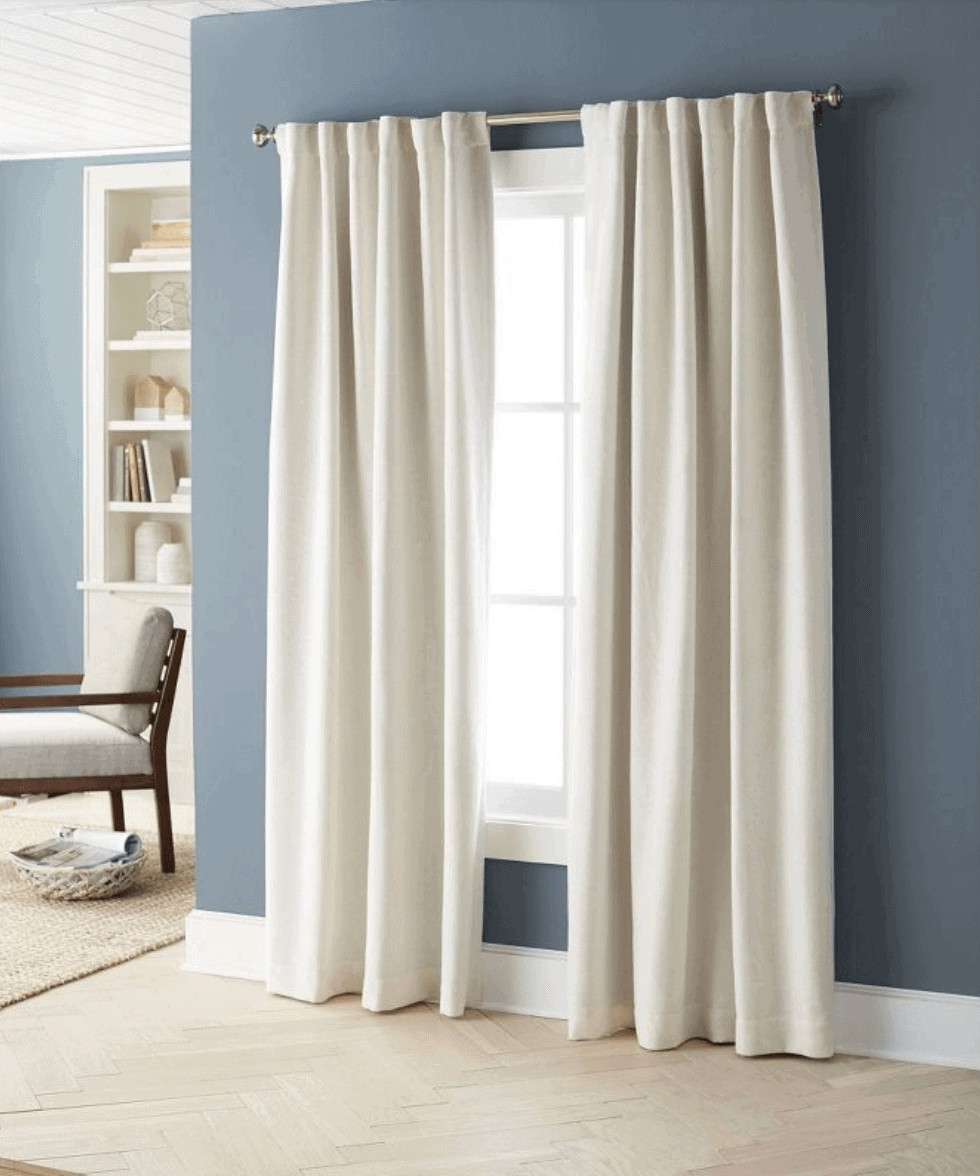 Awhile back, I shared an incredible lookalike for the Pottery Barn striped drapes. I bought the lookalike and have them hanging in my bedroom. I still can't believe I got them for the price that I did.
So, when I saw that Target has a linen blackout drape very similar to the beautiful Pottery Barn Belgian linen Blackout Curtain, I had to share it.
The Pottery Barn curtains, like all of their products, are beautifully made and come with their excellent customer service. But, sometimes, you just need to score the look for less.
Pottery Barn Belgian Linen Blackout Curtain:
The Pottery Barn version comes in 3 colors and 3 sizes. Their made from Libeco linen and have a blackout liner. The Emery Linen Curtain is similar, but has less texture and is available in more colors.
They are currently priced at $239-$299 per panel and you would need 2 panels, on average.
Target Blackout Aruba Linen Curtain: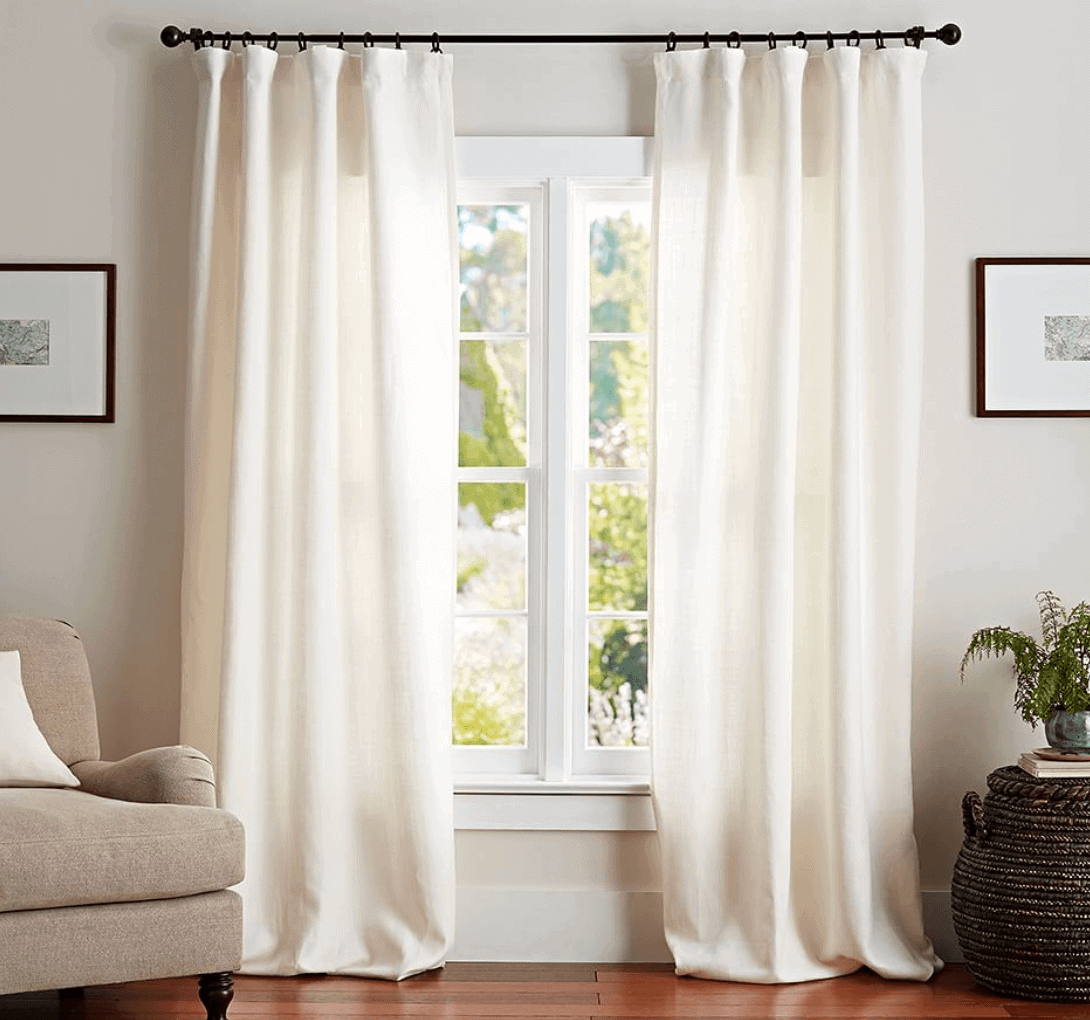 The Target version has a beautiful texture to it, thanks to the linen used. It comes in up to 10 colors, depending on what is in stock and up to 4 sizes! These now come in such a long version, I could've used them in my living room and saved thousands of dollars on custom curtains.
The reviews are amazing. These curtains have even gone viral on TikTok after someone shared how similar they are to the originals.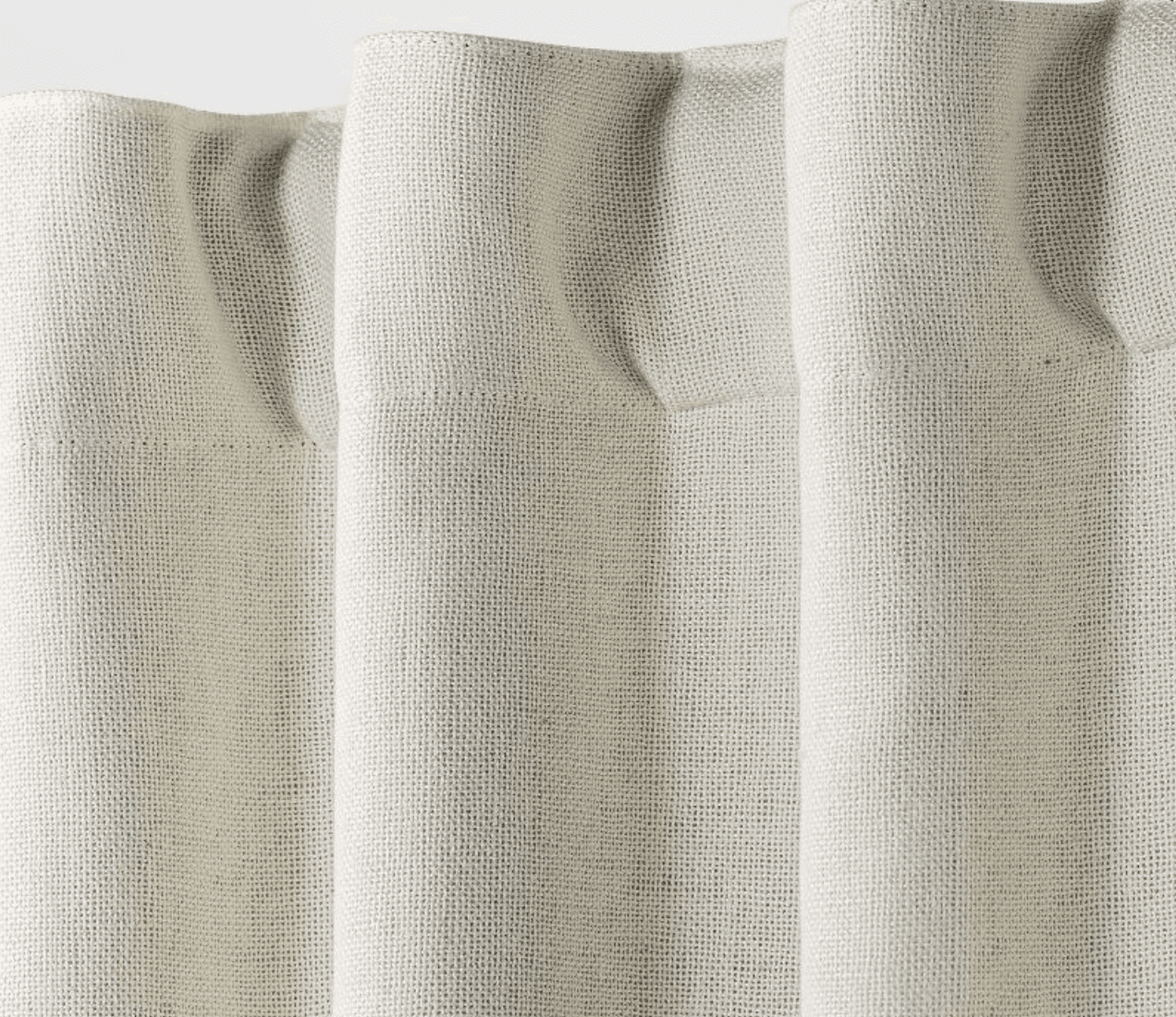 These are currently priced at $37 per panel, so you would need 2 panels on average, maybe more, depending on how large your area is.
*Affiliate links are used above. This means I may receive a commisssion at no cost to you if you choose to make a purchase through my links.
MORE POTTERY BARN DUPES:
I love PB style. Sometimes, I find a dupe for the PB product and sometimes PB IS the dupe for an even more expensive piece! Either way, it's a great way to see if you want to splurge on that one thing you really love or if you'll be just as happy with a look for less.
More Home Decor & Copycat Posts:
So, what do you think? Would you try these dupe curtains? What color would you get? If you grab them – let me know what you think! I really believe we can have the look we want for the price we can afford.
For more fab deals, check out these posts:
Have a fabulous day,
E