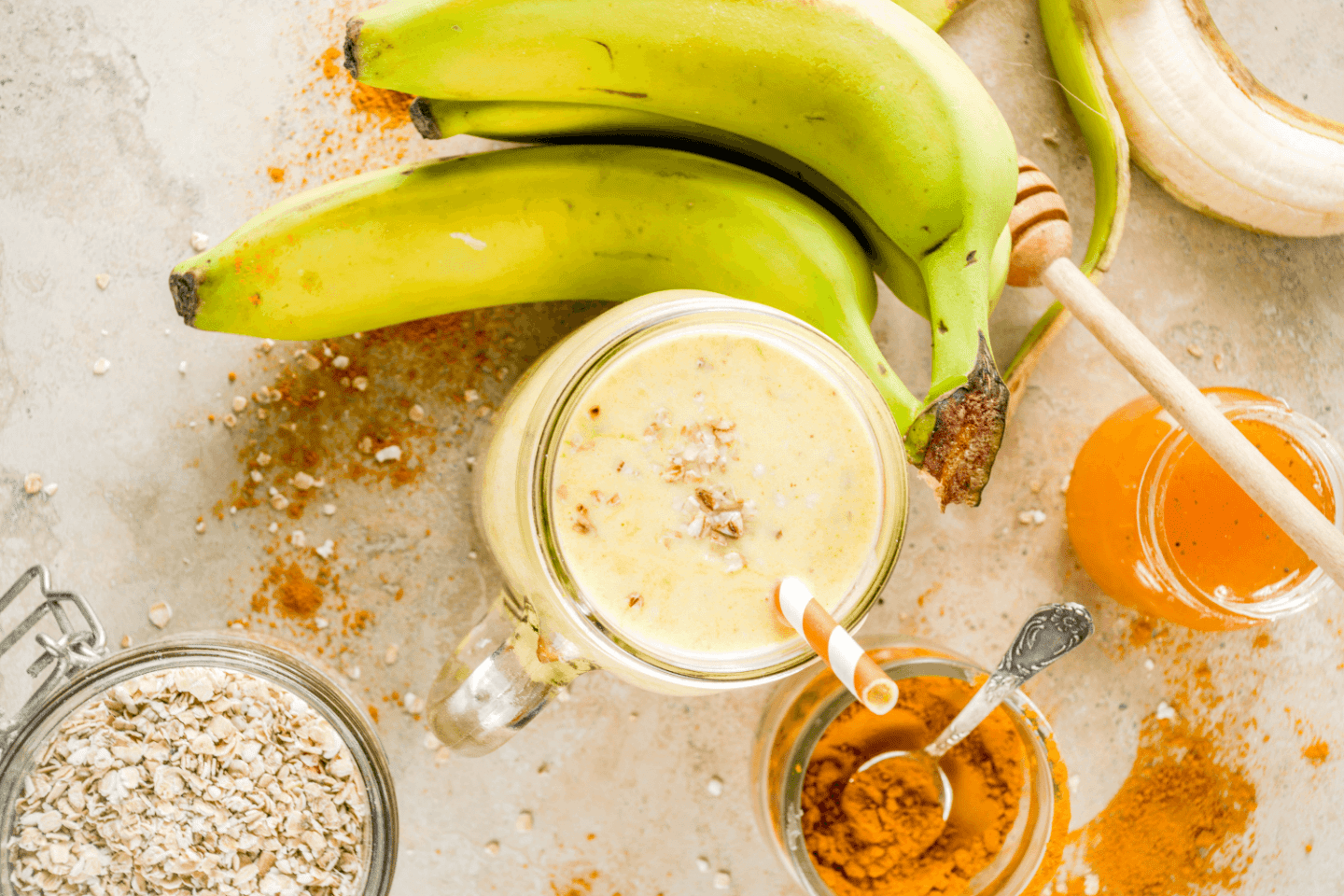 I love smoothies. They are the easiest way to pack in a ton of superfoods really quickly. Could I eat a bowl full of seeds, greens, turmeric, and frozen fruit with a spoon? Not likely. But blend that baby up and yes – now we're talkin'.
Over the years, I've really come to rely on superfood smoothies as a way to fight all sorts of health ailments, particularly when I start to feel inflammation or a flare coming on. They just make it so easy to get a lot of the things the body needs to fight the good fight and restore balance in the body.
The Best Anti-Inflammatory Smoothie: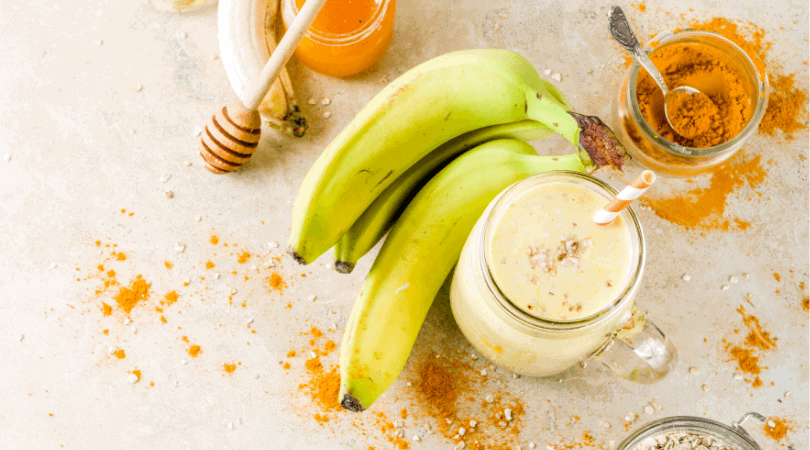 A few years ago, I started taking pilates reformer classes at the suggestion of my doctor. I felt completely in love with the many benefits of pilates and got in the habit of hitting a class and then cruising over to the nearby health bar and grabbing one of their superfood smoothies.
One, in particular, became my favorite. I loved the flavor and that it was packed with serious inflammation fighters like turmeric, ginger and carrot juice.
But, those $9 smoothies add up quick. So, I knew I needed to fuel my smoothie habit a different way. And that meant figuring out my own version of the smoothie at home.
A little trial and error and BAM – the best anti-inflammatory smoothie in the world is now blended up in my own kitchen – with a little twist. In fact, I think this version is even better, if I do say so myself.
Since I started whipping this one up, I've shared it with a few smoothie-loving friends, too, and everybody agrees – this is a good one.
Making Your Turmeric Smoothie:
If you're new to smoothies or have struggled to get the consistency just right, I have this down to a science. Start with your liquids, then add your powders or seeds. Blend until smooth. Then, add your frozen fruit or other ingredients and blend. Voila! Perfect smoothie.
Now, let's get to the recipe, shall we?
How To Make The Best Anti-Inflammatory Smoothie Ever: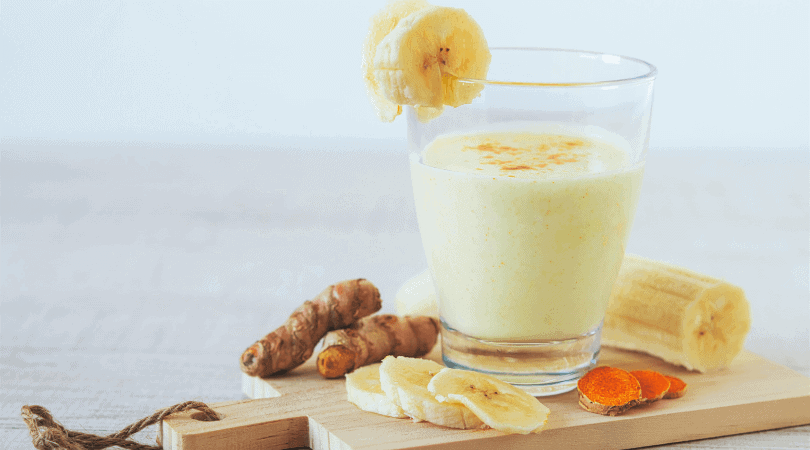 I'm not a food blogger, so I don't have any fancy recipe widgets. I promise the smoothie will still taste the same. Some ingredients below are links to the products that I personally use and love. They are also affiliate links.
Ingredients:
1 Cup Carrot Juice*
1 Cup Orange Juice*
1/2 cup Unsweetened or Vanilla Almond Milk
1 Frozen Banana
1 TBSP Raw Honey
1/4 TSP Ground Ginger
1/4 TSP Ground Turmeric**
1 TBSP hemp seeds or steel cut oats
Optional Add-Ins:
Scoop of protein powder
Scoop of collagen (I use this one and I wrote a whole post about the benefits here)
Recipe Notes:
If you'd like your shake to be thicker or more filling, you can add more oats. Sometimes, I don't add any oats at all and use hemp seeds for their anti-inflammatory property instead.
*When it comes to juices, really try to get straight juice. Buying a juice that has a bunch of additional ingredients, like fillers and sugar, are going to add a lot of unnecessary unhealthy ingredients to the smoothie.
**I am a big believer in turmeric. I've been taking it in supplement form for years and shared all the supplements I take for inflammation in this post. I also shared the many benefits of turmeric in this post.
You may want to blend everything without the honey and see if it's sweet enough for you. The honey does help balance the kick from ginger and turmeric.
*****
What do you think? Would you try this smoothie? I think you'll love it!
I also really love green smoothies and wrote a whole post on my favorite green smoothie recipes here.
Have a fabulous day,
E