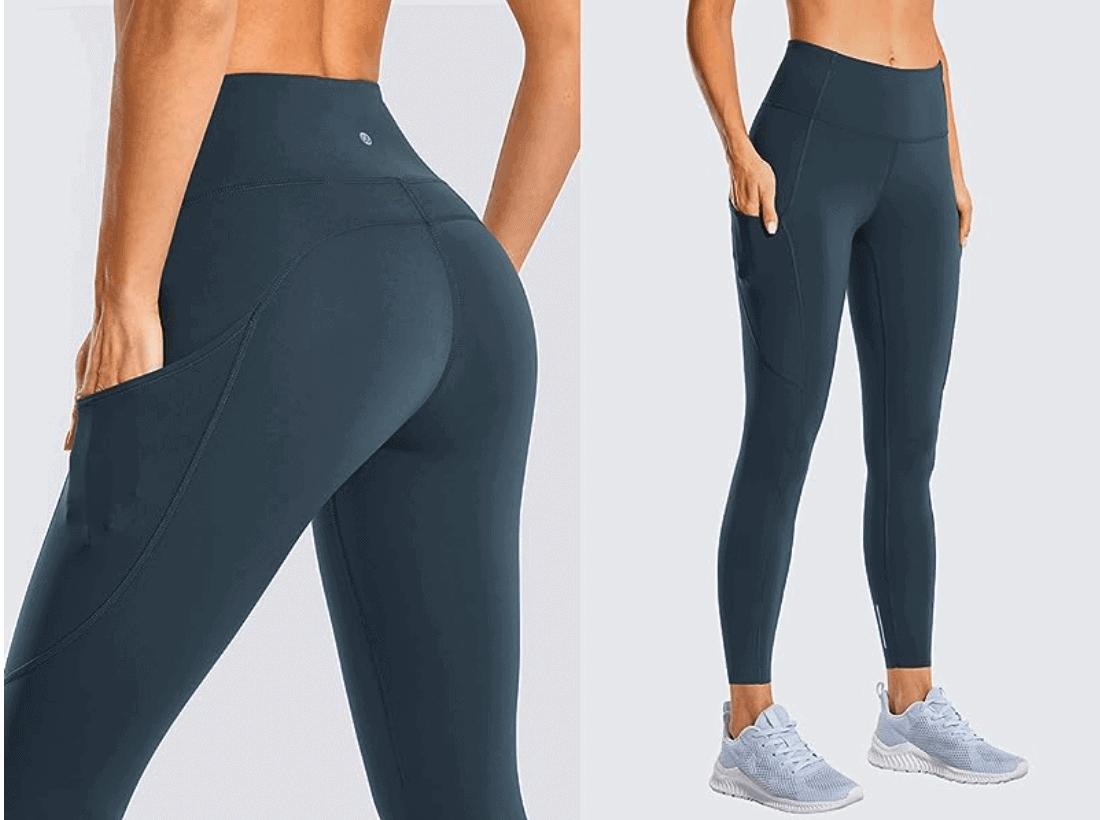 I'll just say it: I usually hate wearing workout clothes. It's such a challenge to find ones that are soft, flattering, and affordable. But, since I go to Club Pilates at least 3 days a week, it's a necessary evil for me. I have to have good workout clothes that won't be too restrictive or dig into my body while working out.
Over the years, I've heard so many people rave about Lululemon and I know they have a super loyal fan base. They're know for their beautifully cut and soft workout clothes, but honestly – I am just not going to spend $128 on leggings. So, I've tried and tested out dozens of different workout leggings until I stumbled on a pair that has become my new favorite. I wear them as often as I can (which reminds me, I need to buy more), and they are very similar to the buttery soft, fan favorite Lululemon Align leggings for a fraction of the price.
Let's take a look:
Splurge or Save: Lululemon Align Pants with Pockets or Similar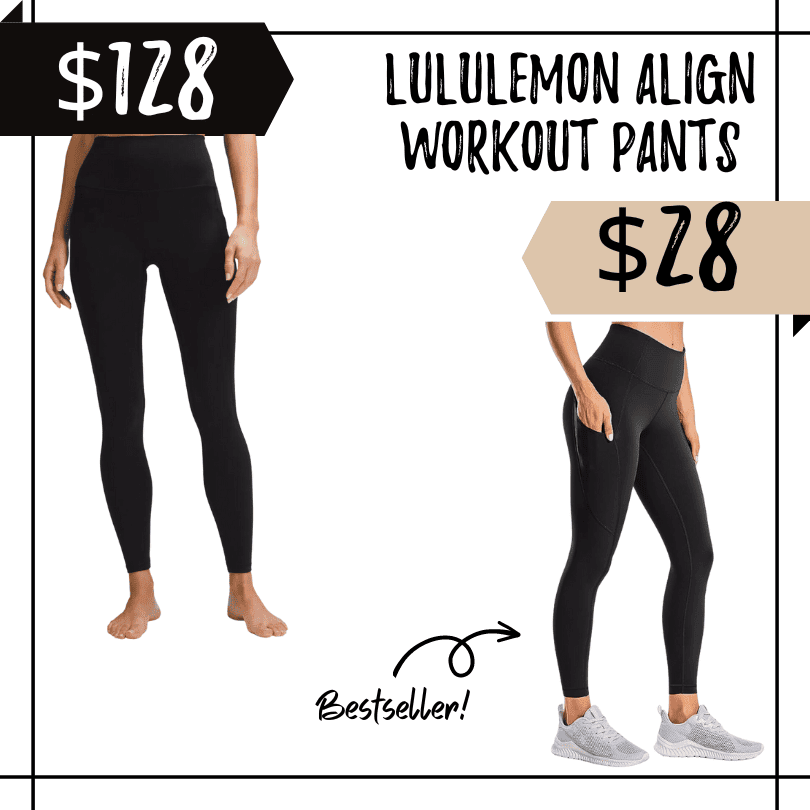 CRZ Yoga Naked Leggings with Pockets – There are my all-time favorite workout leggings. They are so soft, actually flattering, don't dig into my body anywhere and have pockets. I also love the tie option at the waist because a lot of movements in pilates can cause the top to roll down if you're prone to that (I am), and the tie really helps. There are lots of different options from this brand, including tons of colors, shorter items like these knee length ones that I also have, and different materials/styles like Butterluxe and Air Feeling. They have sports bras and other types of workout clothes, too.
Lululemon Align Pants with Pockets – These are phenomenal. I've felt the material and it's similar to the others, but also amazing. Sometimes you just like what you like and that is totally fine, too, especially if you're working out regularly and just need clothes that are not going to be a distraction.
There are a lot of great workout clothes brands out there. I wrote a post with my favorite brands for workout leggings, in addition to these two options. Check out that post here.
More Fitness/Wellness Posts:
I've shared a lot about my fitness/wellness journey on the blog.Here are some more posts that might interest you:
Have you tried these Lululemon lookalike leggings? Let me know what you think if you do!
Have a fabulous day,
E