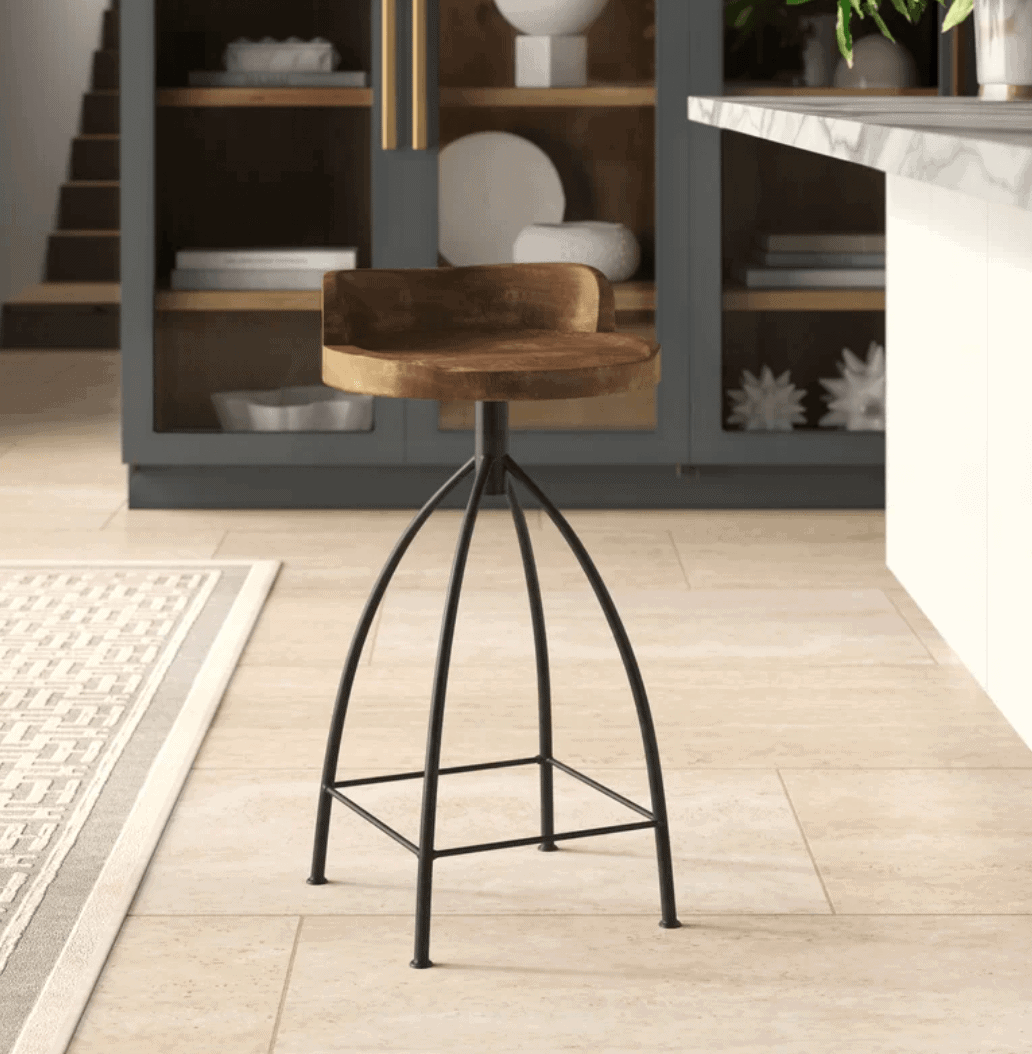 I recently shared 9 incredible wood bar and counter stools and while researching for that post, I kept coming across this industrial style bar and counter stool with a low back and rounded base. It's a very cool look that can work in so many home decor styles.
And, while I was looking at this one popular style by Arteriors, I stumbled on a dupe that I just had to share. For 1/6th of the price, you can get a unique bar or counter stool with a very, very similar look and vibe. Unbelievable.
Let's take a look at the original! Also, know that affiliate links are used below, which means at no cost to you, I may receive a commission if you purchase through my links. Thank you!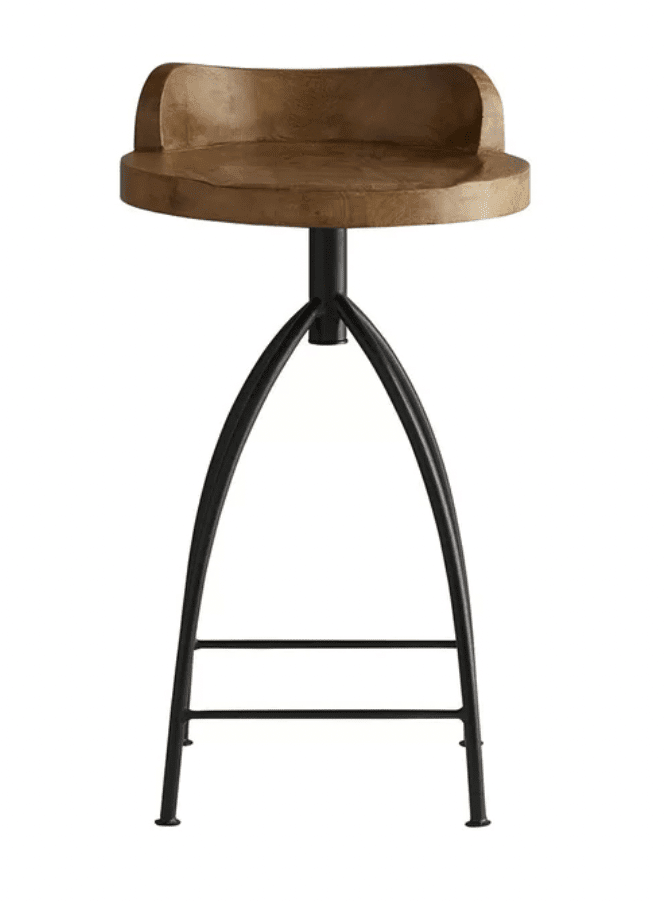 No doubt, this is a very cool bar stool. Equally fitting for a white, traditional kitchen that needs a little warmth and personality or a farmhouse style where these stools will be right at home. You could easily use these in a saloon style man cave, too, for a little rustic charm.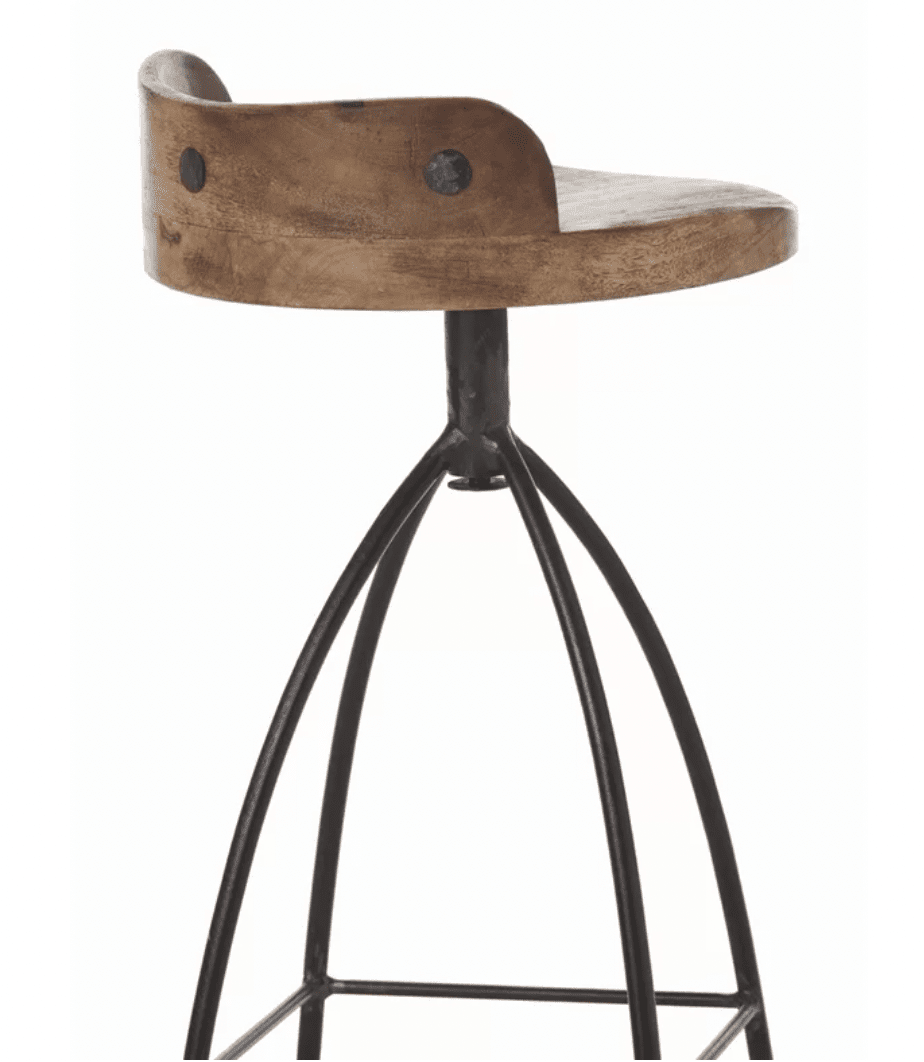 But, priced at $715 for the counter stool option, it'll add up quickly when the average number of stools per counter is 4.
With a fixed seat height, but a nice swivel, this is definitely a head-turner piece of furniture.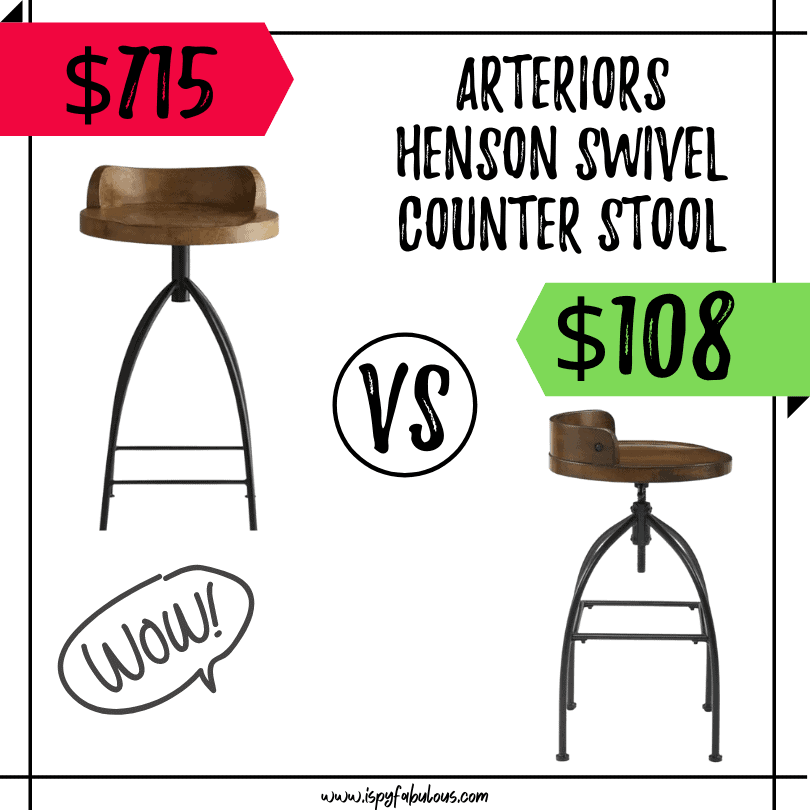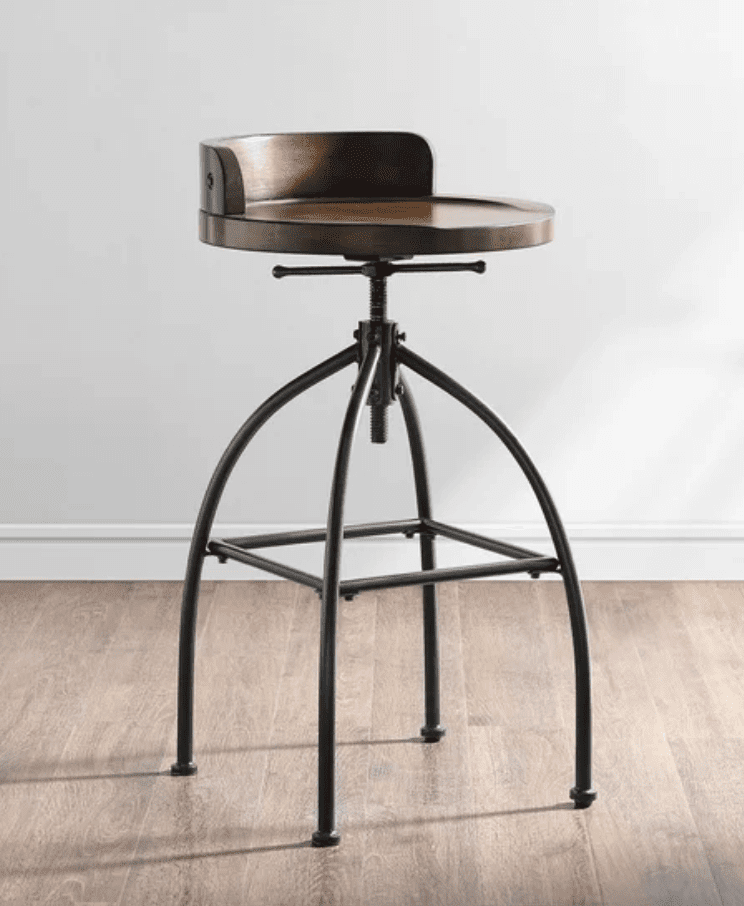 Then, I saw these ones. With a very similar vibe, a wood, low-backed seat, a metal, rounded base and a swivel – it's hard to miss the similarity!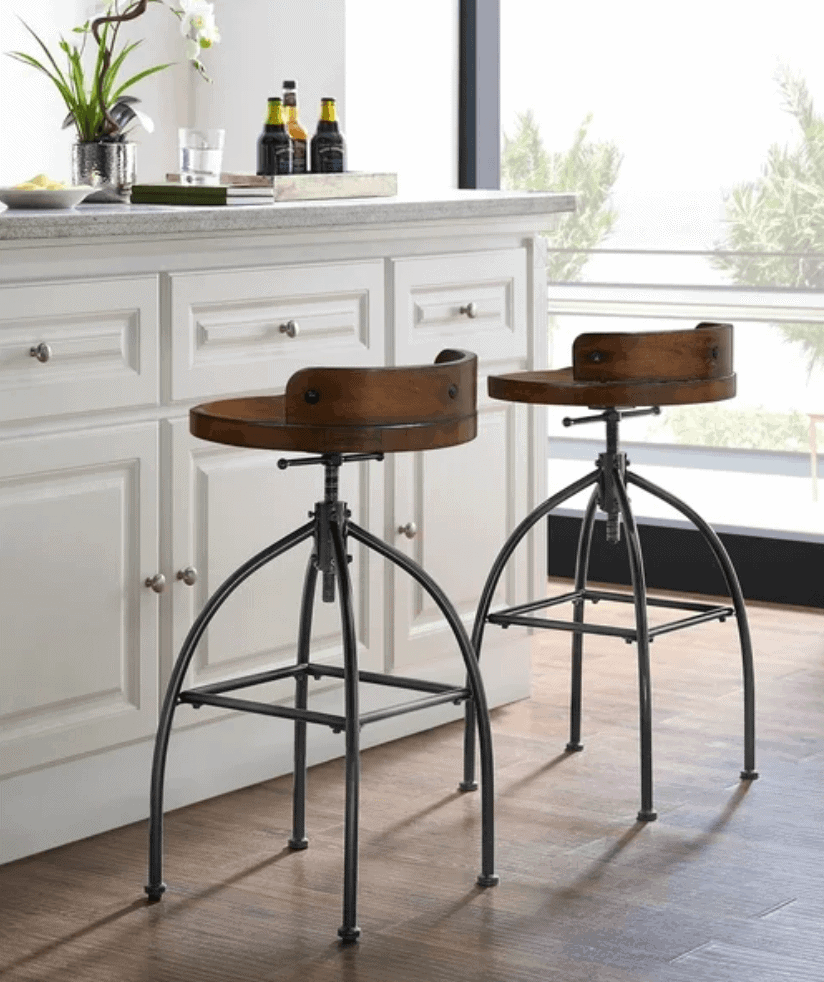 This one does offer an adjustable height for added customization, which is very cool, too. And, you won't believe the price. Just $107.99 per stool! Crazy!
Just goes to show you don't have to go broke for great style.
Bar Stool vs. Counter Stool: What Height Do You Need?
If you're looking at these and wondering what the difference is between a counter and barstool height, it's just the height of the seat.
Most kitchen islands are counter height, so you'll need counter stools instead. Sometimes, this is not the case, so you'll want to measure from the floor to the bottom of the island and then check the legs of the barstools you like to make sure there is enough space to sit on the chair without smashing your legs or jamming the seat into the bottom of the counter.
Even with counter stools, you'll see some variance in how close the seat is to the floor, so just measure twice and make sure it'll work.
Worst case scenario, most of these places have exceptional exchange policies and you should be able to get something that will work.
MORE BAR & COUNTER STOOLS:
Still looking for the perfect bar stool? You might really love some of these:
Have a fabulous day,
E