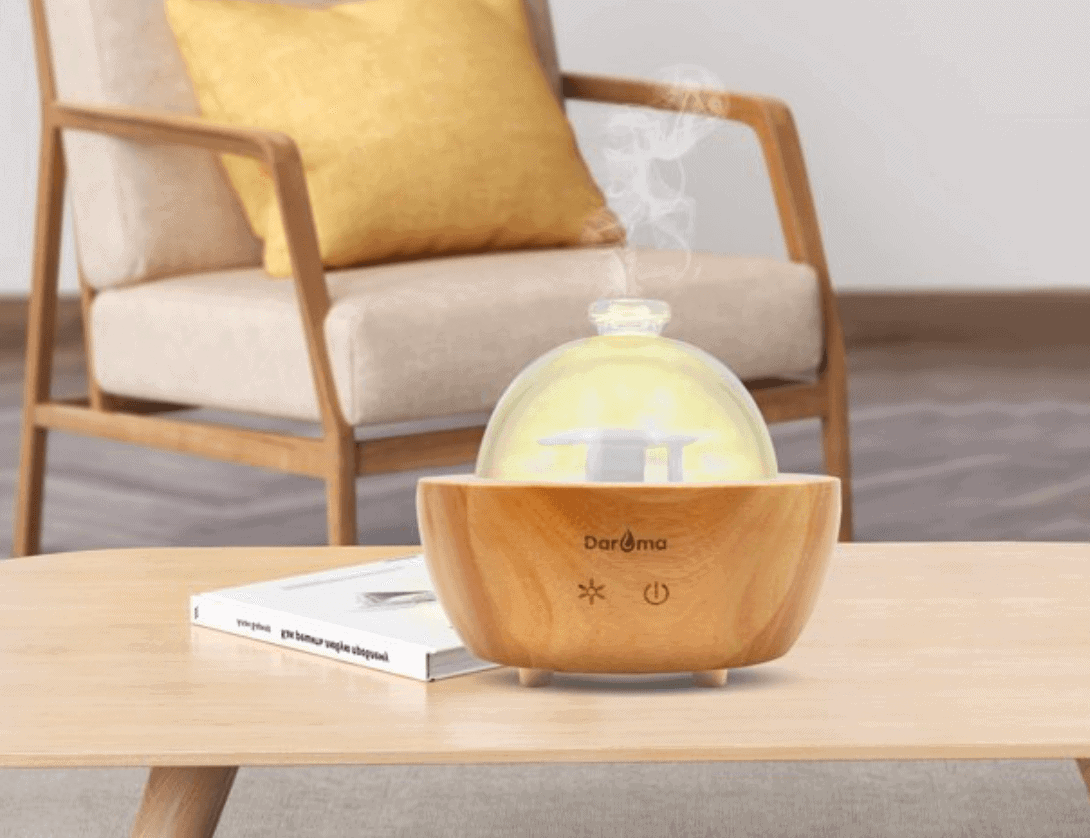 I started seeing a new hairstylist about a year ago and she had the coolest essential oil diffuser I'd ever seen. When she took a break to eat, I sneaked a peek at it to see where she'd gotten it and it was the infamous Young Living Aria Diffuser. I had no idea what a popular diffuser this was, but loved the glass orb look and how amazing it made her salon smell.
But, I also couldn't believe the price, which is usually around $300. Considering I'm not super obsessed with essential oils, this wasn't exactly in my budget for a diffuser. So, ever since then, I have just enjoyed her diffuser when I see her and accepted that I would not have my own Aria diffuser any time soon.
Until I saw this one – with great reviews and a very similar look – for a fraction of the price. You're going to love this dupe, friends – it's a good one.
Young Living Aria Diffuser Dupe: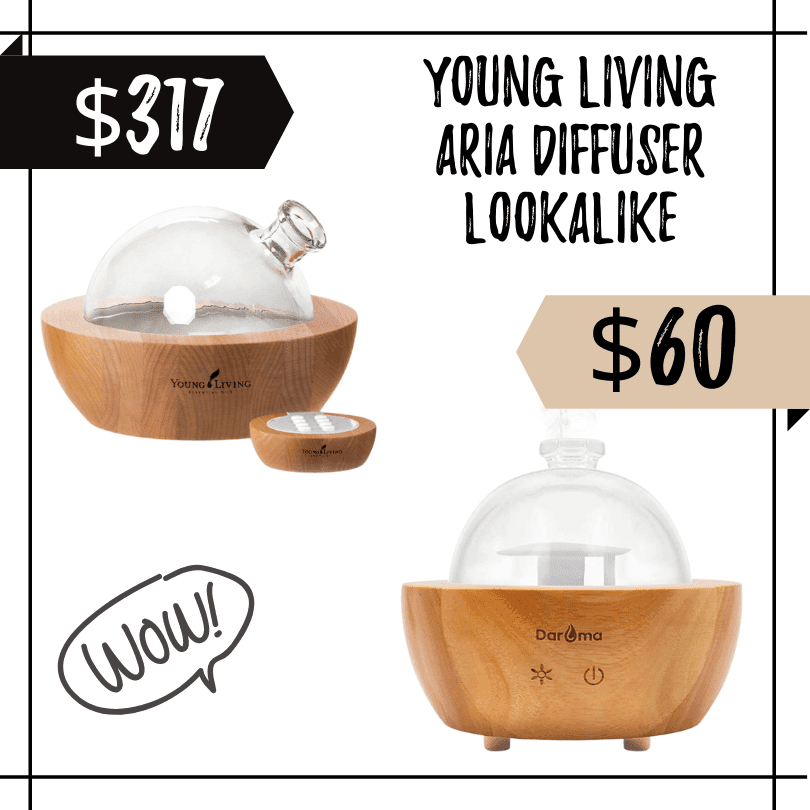 Wow! Not only does it have a very similar base and glass orb design, but the glass orb is actually movable, so you can point it in whatever direction you want. I still love the Young Living design, but sometimes, you can buy the original and other times, you need to pick up a more affordable version.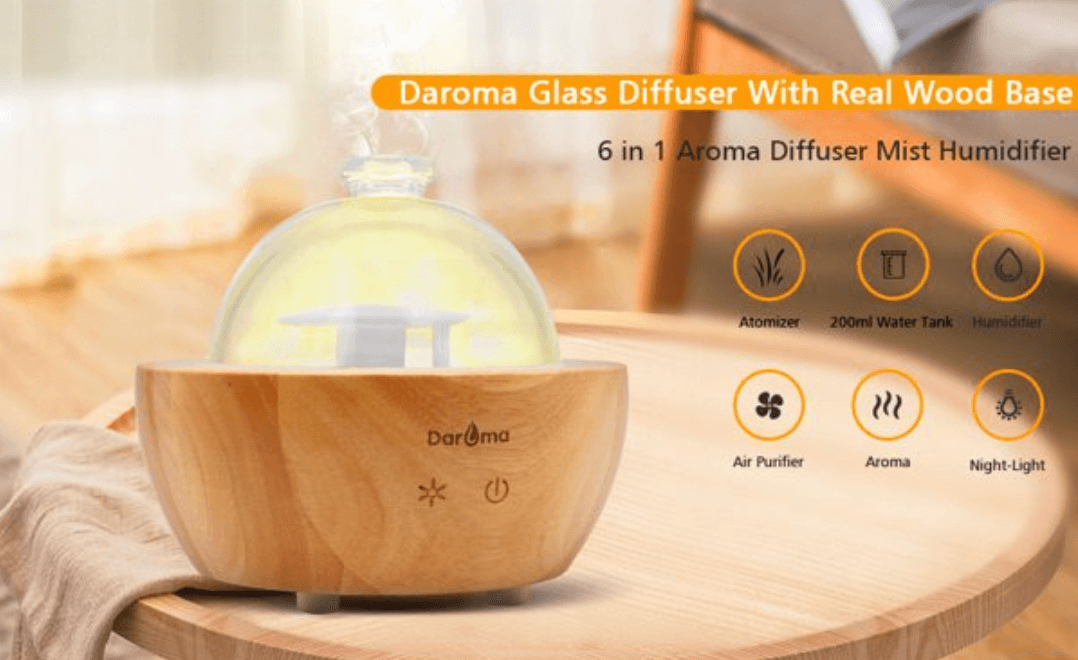 The reviews on this are amazing. I love all of the features that it has, such as an humidifier (which I use every night) and a night-light. So great even for a kids room, so long as they can't reach the glass orb and potentially break it.
Just such a neat essential oil diffuser that doubles as great home decor. You can find it a couple places for around $60.
Shop the Daroma Essential Oil Diffuser at Walmart | Amazon
More Wellness Posts:
*****
What do you think? Would you buy the YL Aria or the Daroma?
Have a fabulous day,
E