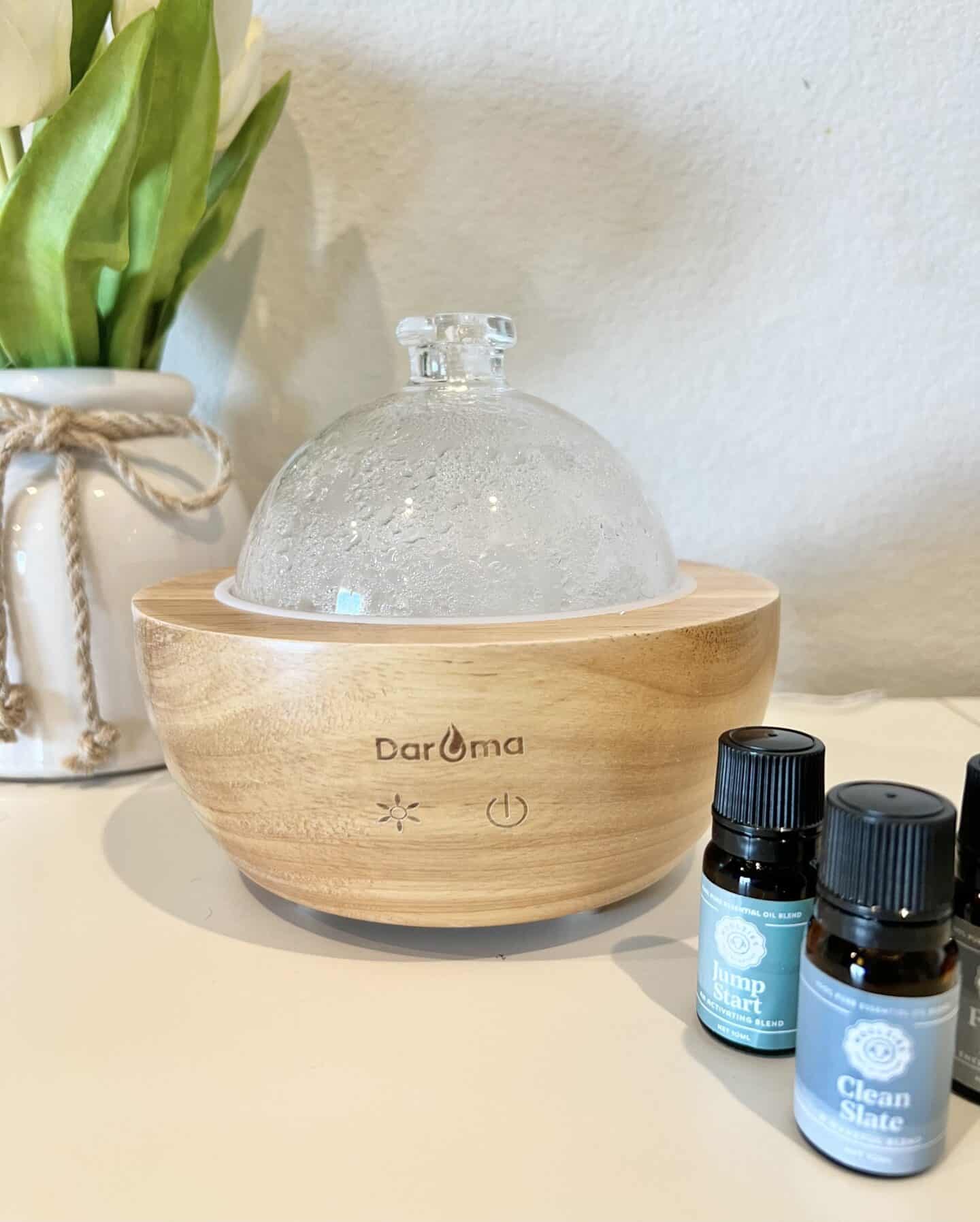 I started seeing a new hairstylist about a year ago and she had the coolest essential oil diffuser I'd ever seen. When she took a break to eat, I sneaked a peek at it to see where she'd gotten it and it was the infamous Young Living Aria Diffuser. I had no idea what a popular diffuser this was, but loved the glass orb look and how amazing it made her salon smell.
But, I also couldn't believe the price, which is usually around $300. Considering I'm not super obsessed with essential oils, this wasn't exactly in my budget for a diffuser. So, ever since then, I have just enjoyed her diffuser when I see her and accepted that I would not have my own Aria diffuser any time soon.
Until I saw this one – with great reviews and a very similar look – for a fraction of the price. You're going to love this dupe, friends – it's a good one.
Young Living Aria Diffuser Dupe: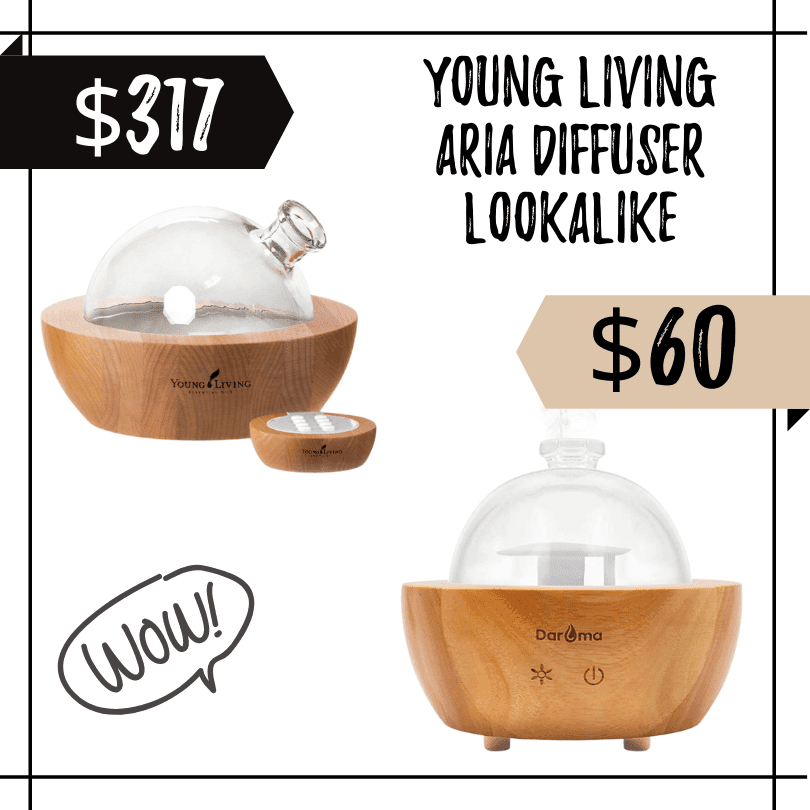 Wow! Not only does it have a very similar base and glass orb design. I still love the Young Living design, but sometimes, you can buy the original and other times, you need to pick up a more affordable version.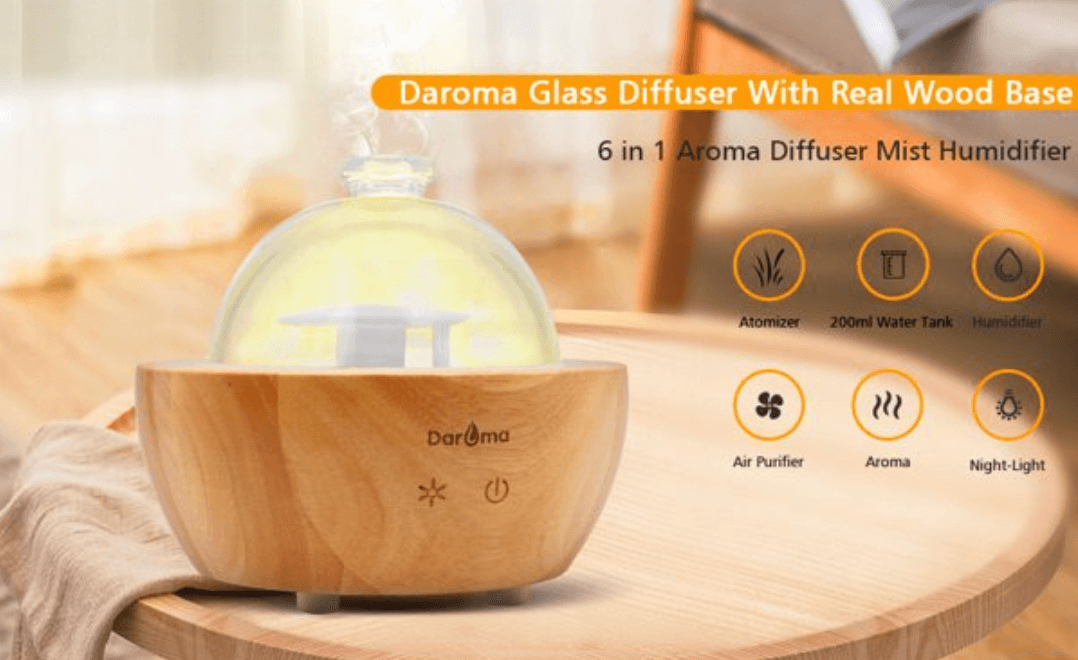 The reviews on this are amazing. I love all of the features that it has, such it can be used as an humidifier and a night-light. So great even for a kids room, so long as they can't reach the glass orb and potentially break it.
I actually bought this dupe and some essential oil sets that are my new favorite. I use a diffuser now more than I ever have before and I have this diffuser to thank for that. I made an Instagram video to show you how to fill it and how cool it looks. I think it might be a bit smaller than the YL Aria, but that's actually better for me. I'm sharing the video below, but if it doesn't load for you for some reason you can also see it here.
View this post on Instagram
Just such a neat essential oil diffuser that doubles as great home decor. You can find it a couple places for around $60. If you're interested in the set of essential oil blends I picked up (they smell so good), check those out here.
Shop the Daroma Essential Oil Diffuser at Walmart | Amazon
More Wellness Posts:
*****
What do you think? Would you buy the YL Aria or the Daroma?
Have a fabulous day,
E