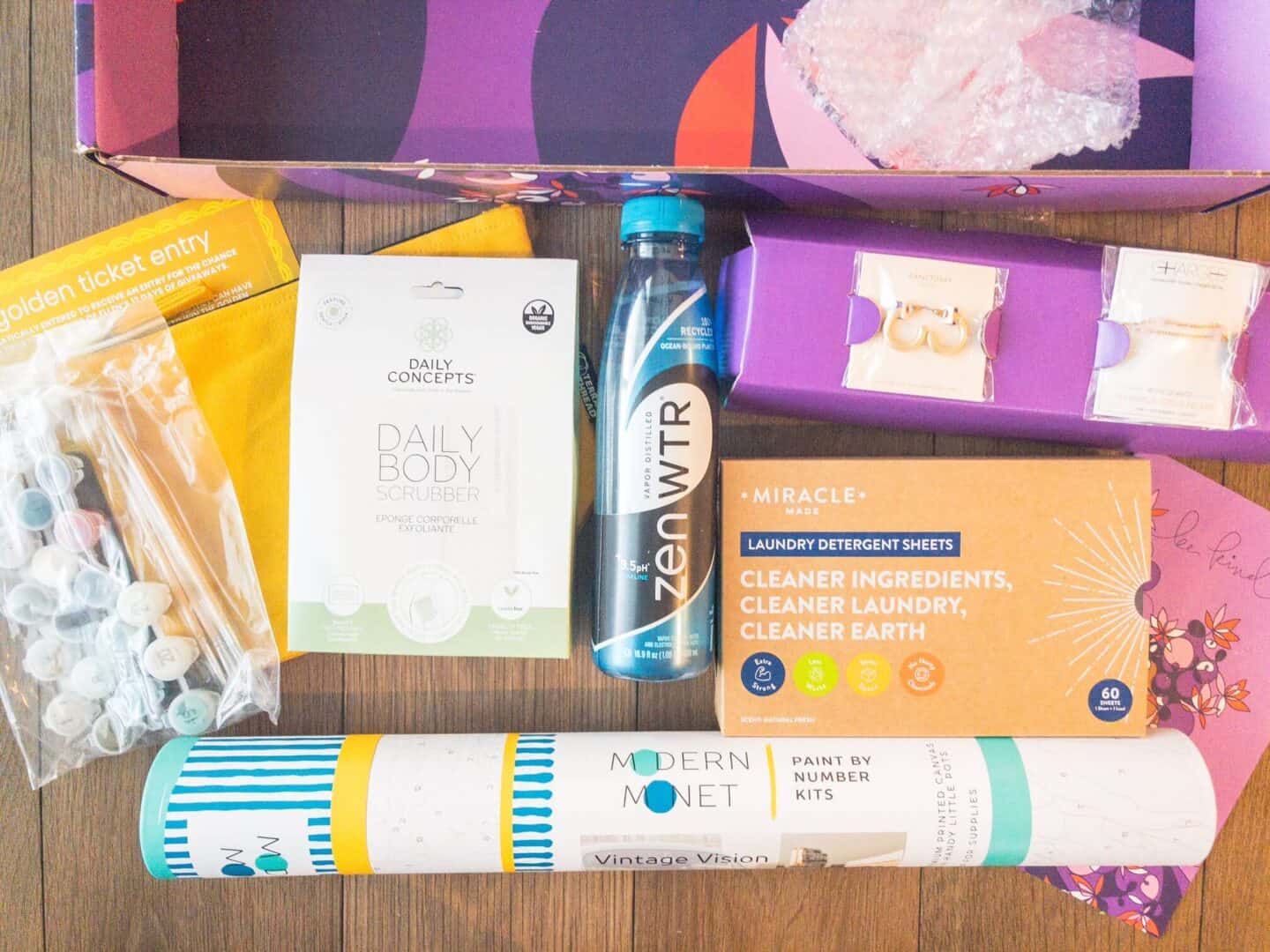 I have not been shy about my love for subscription boxes. So, I was super excited to try the Be Kind box produced by Ellen. This box focuses on more self-care and wellness items created by brands that are doing something good and giving back to their communities.
Personally, I love knowing when a gift is also helping someone else. To me, this is a major win win win – so I love that Ellen was thinking about this when designing her box.
So, let's talk all about the Be Kind box and what came in mine! Also, you should know that affiliate links are used below, which means if you try the Be Kind box, I may receive a commission at no cost to you! Cheers!
Be Kind is a quarterly subscription box curated by Ellen Degeneres. She chooses 6 products with a purpose and they are delivered 4 times a year for $54.99 a box for annual subscribers and $69.99 for single box subscribers. The box has an estimated value of $200 or more.
You can cancel anytime and shipping is free in the US.
Also, I love the transparency of this box – you see what you're getting in each box, with no surprises, so you know what you're investing in.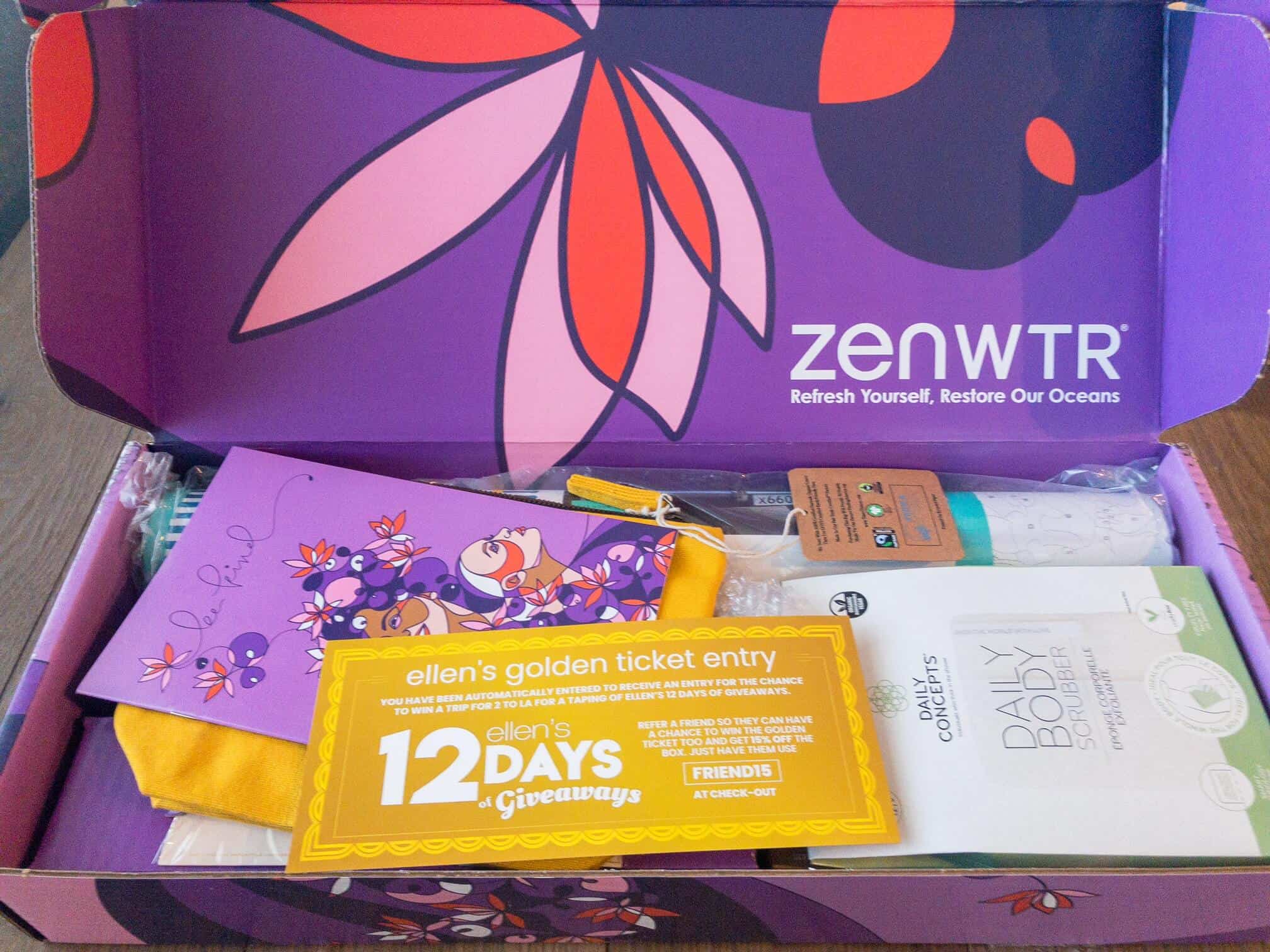 Now, I know what you're all here for – what's in the box? Let's take a look at what came in my most recent Be Kind box. My first thought was how cute and colorful the box was. Definitely a nice surprise from the average box. Upon opening the box is totally packed with goodies and not filler, which I also really liked. I'm not a huge fan of inflated boxes that are just stuffed with filler that goes into a landfill.
1. Zen WTR: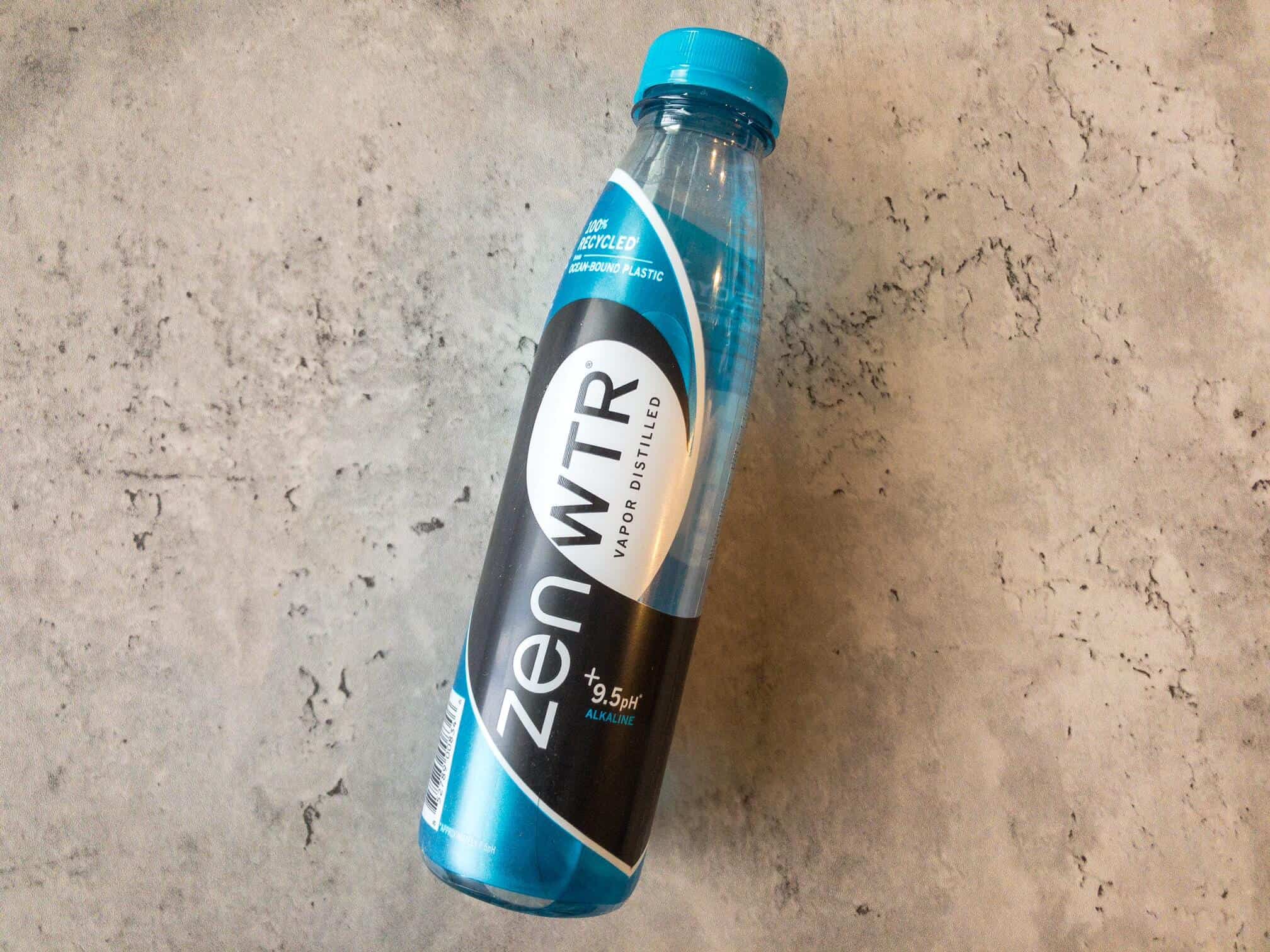 This may sound silly, but I love a good water. This one is vapor distilled, alkaline and the bottle is made from 100% recycled plastic. If you need to grab a water on the go – make it this one.
Retail value: $2.29
2. Yellow Zipper Pouch from Terra Thread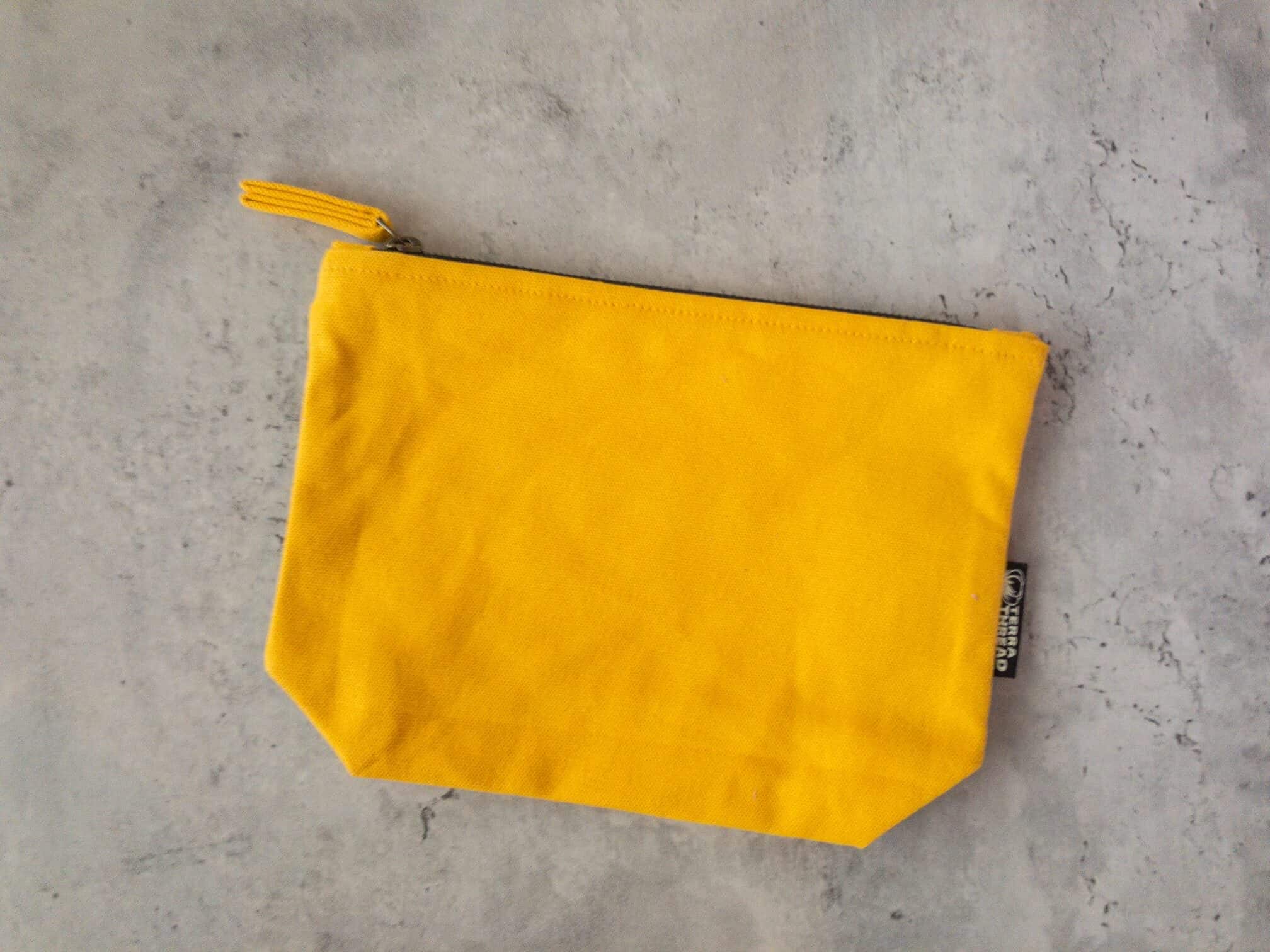 Let's face it – you can never have too many pouches to corral all the things. Especially when you're a mom. Am I right?
This cheery, yellow pouch is a good size and will hold quite a bit. The material is thick and well made. Terra Thread supports Feeding America. I can get down with that.
Retail value: $15
3. Modern Monet Paint By Numbers Kit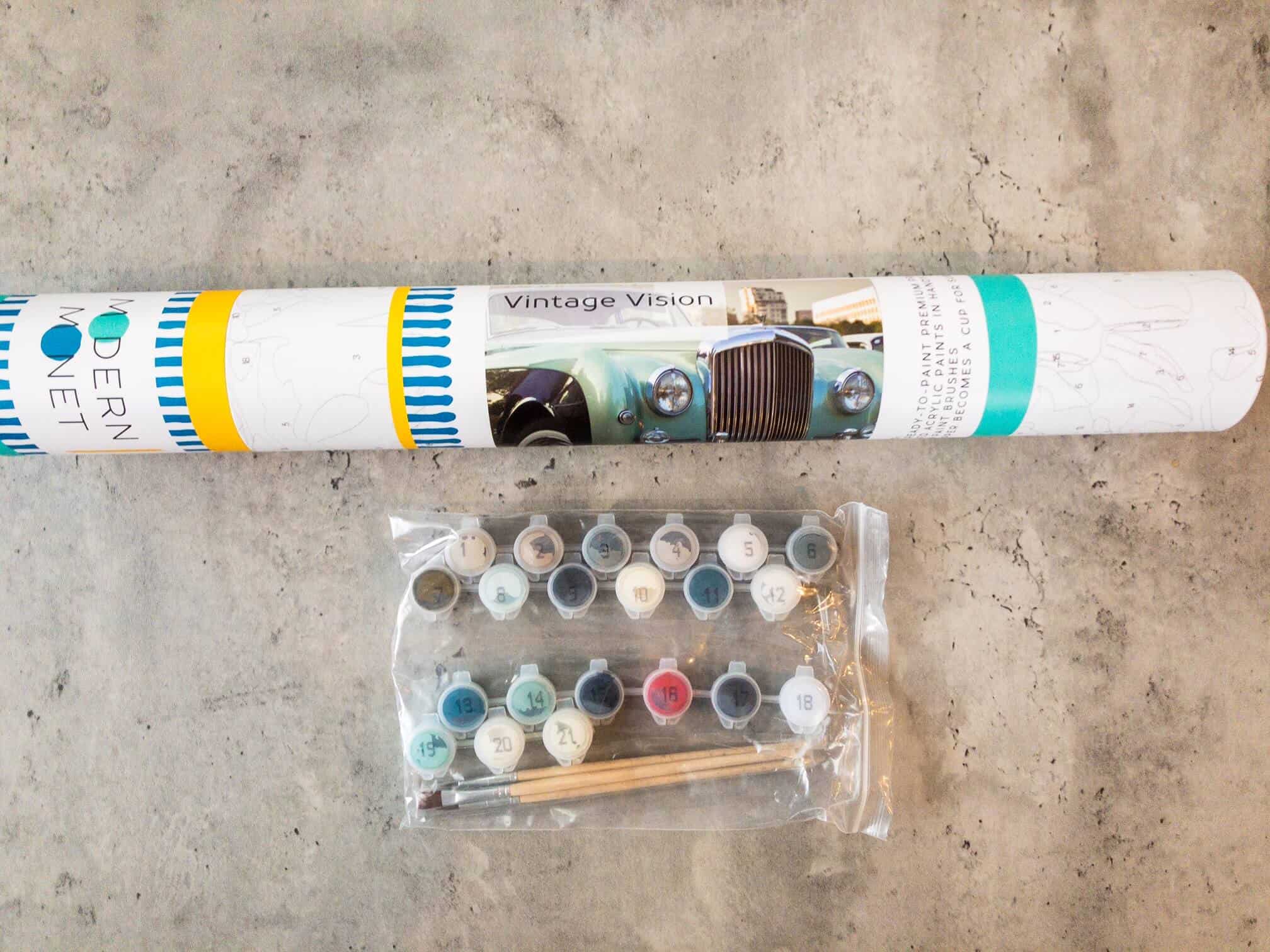 Absolutely love this gorgeous paint by numbers kit. The result is this vintage blue/green car. I'm a huge car nerd, so this is right up my alley.
But, as much as I love cars, I know someone who looooves painting kits like this, so I'll be giving them this for Christmas. I love using subscription boxes to stock my gift pantry with unique items they never would've found on their own.
Retail value: $42
4. Miracle Made Laundry Detergent Sheets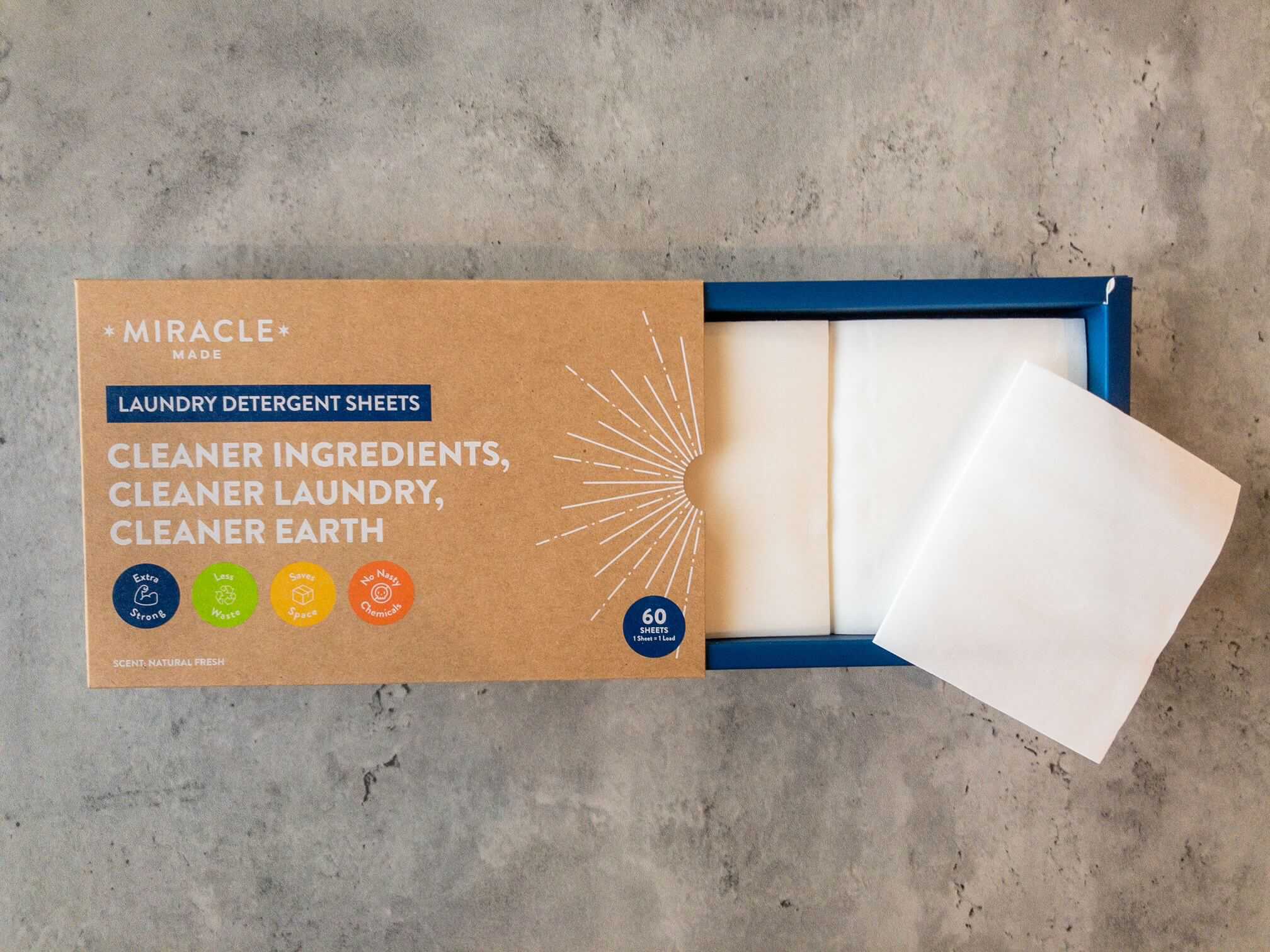 I'm really big into clean products, especially laundry detergent, where a lot of gross chemicals are often packed in and then seep into our clothes. Lately, I've bene using pods, but these sheets are super easy, have a shockingly short ingredient list and leave the clothes smelling really fresh and nice.
Love these.
Retail value: $40
5. Daily Concepts Daily Body Scrubber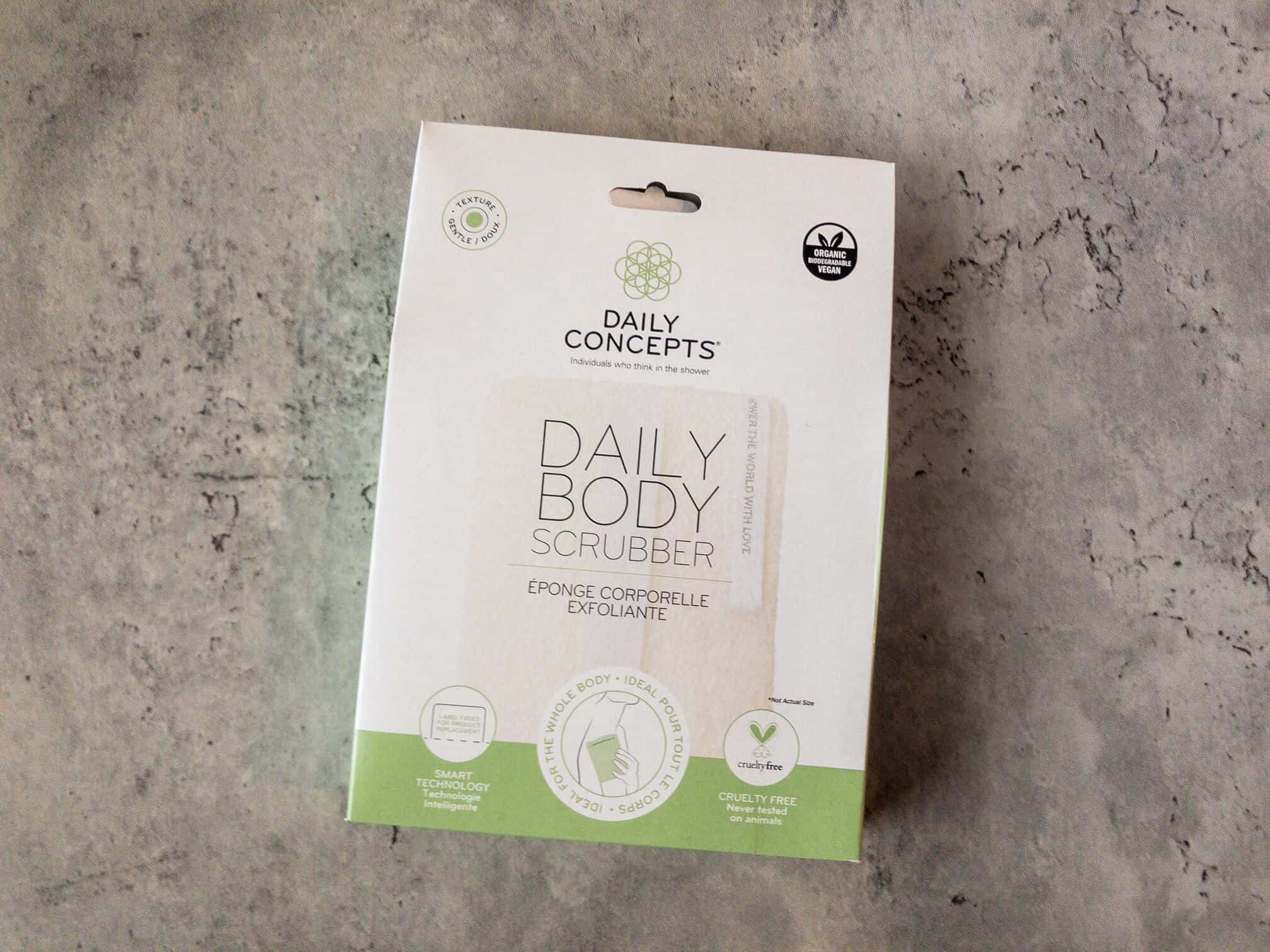 This organic, cruelty free body scrubber uses smart technology to let you know when it's time to replace. Once the name on the label fades, it's time to open a new one. You can buy these knowing you're also helping DailyConcepts supports LAVA MAEX, which provides mobile showers to the homeless in LA and the San Francisco Bay Area. Beautiful idea.
Retail value: $20
6. Sanctuary Project hoops & Charged Rose Quartz Bracelet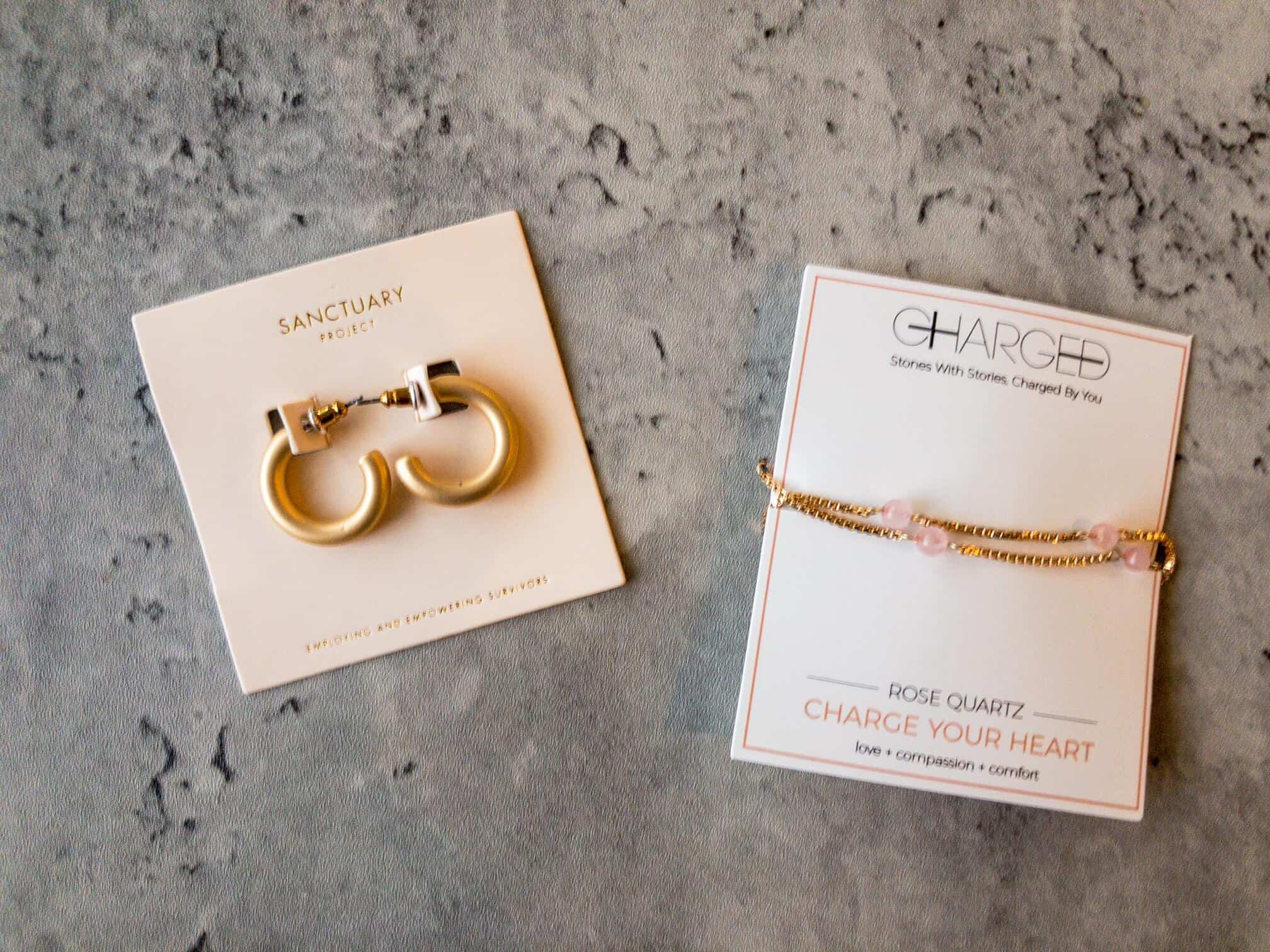 These two jewelry pieces were packaged as one item. The rose quartz bracelet is 18k gold plated and adjustable, which is nice for people with larger wrists like me. The gorgeous matte gold hoops are understated and chic. Plus, you'll really sparkle knowing that your earrings helped the sanctuary project employ and empower survivors of trafficking, violence and addiction.
Retail value: $40 and $50
*****
Overall, the Be Kind box is a feel good subscription that has really usable items that genuinely help others and are doing good things for the greater good.
I really enjoyed all of the items and the feeling I got from learning about the different companies included. If you're looking for a great self-care gift box for yourself or one to give as a gift, I would definitely put Be Kind at the top of your list. Check it out here.
For more subscription box reviews, check these out:
Have a fabulous day,
E