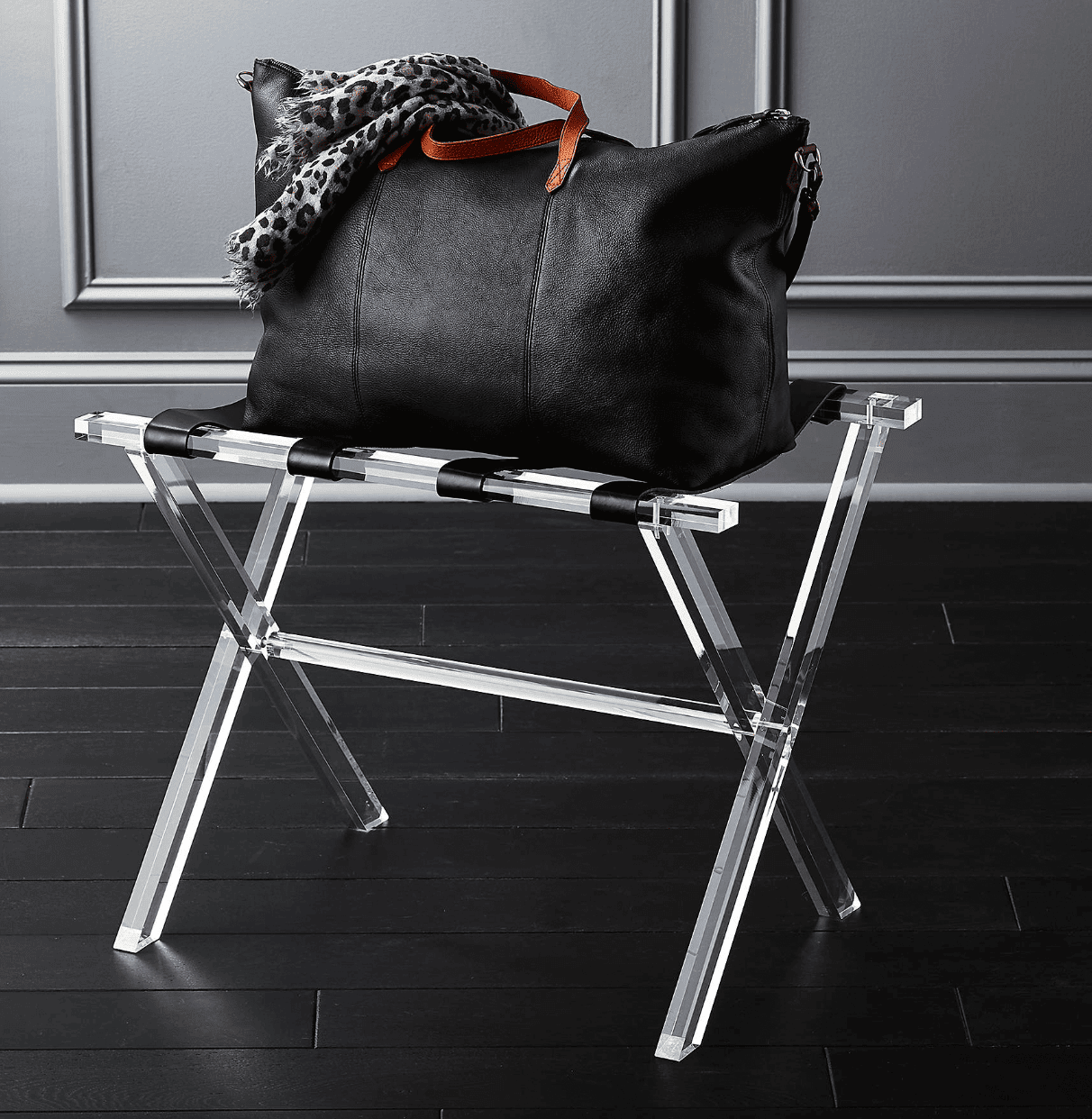 The holidays are coming and we know what that means: it's time to dust your guest bedroom and get ready for those visitors. While I don't have a swanky, dedicated room just for houseguests, I do have a fold out couch in my office and I try to spruce up the area when guests arrive by adding some little touches that make them feel comfortable.
Luggage racks are one of those simple, easy things that fold up and store away easily, but guests really appreciate them. It gets their bags off the floor and helps them stay more organized. I started this post by looking for affordable options for higher end luggage racks, and while I found a great option that I'll share below, I also found so many really cool and chic luggage racks, like the acrylic and leather option, that just blew my mind. I had no idea luggage racks had come so far. These luggage racks aren't just functional. Some of these are like pieces of foldable art that will adorn your guest room in style.
So, here's a round-up of the coolest luggage racks from $40 and up, in case you're in the market for some, too.
9 Best Luggage Racks for your Guest Room: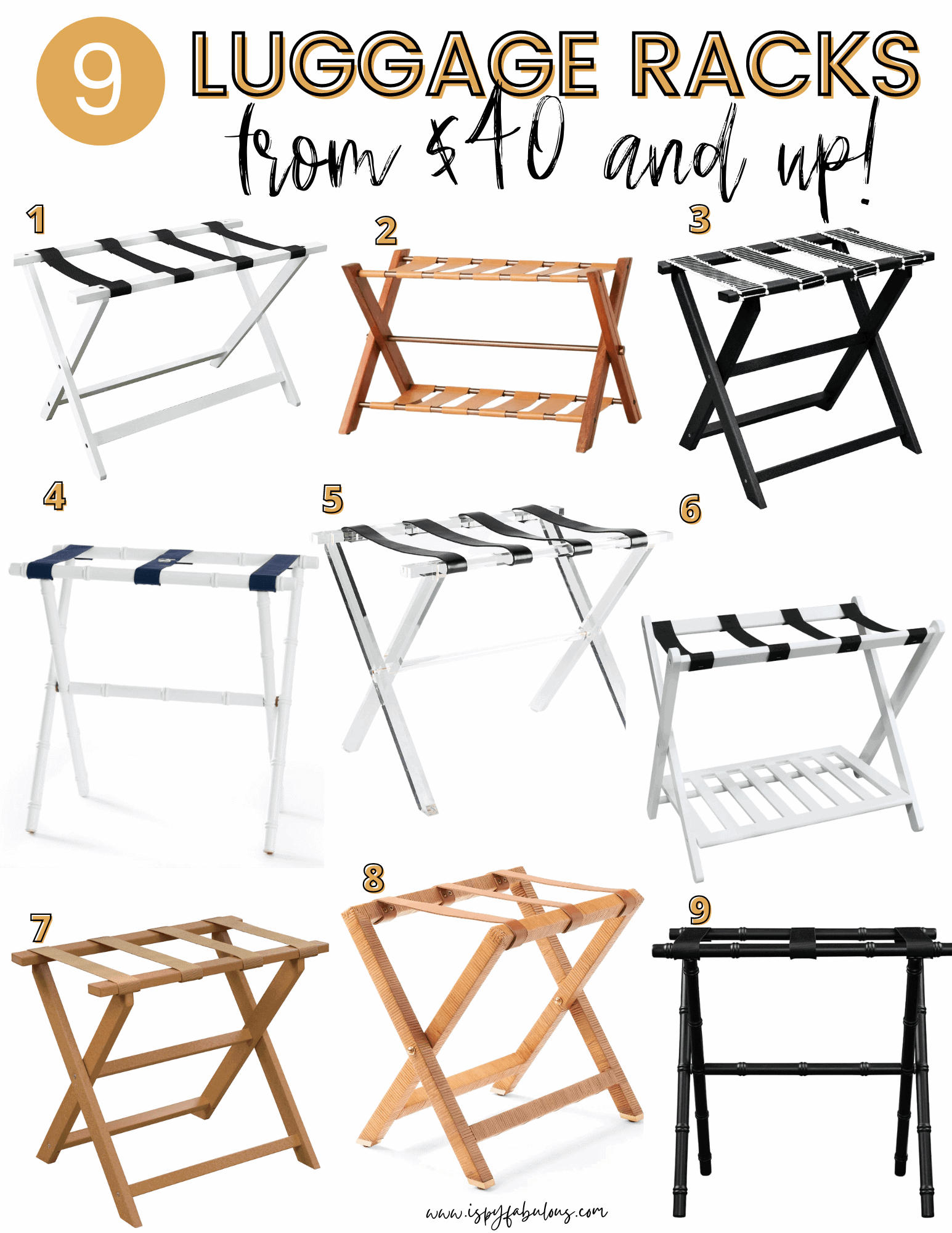 I want to show you a close up of this luggage rack, #2 on the list, which is under $100 and a great piece: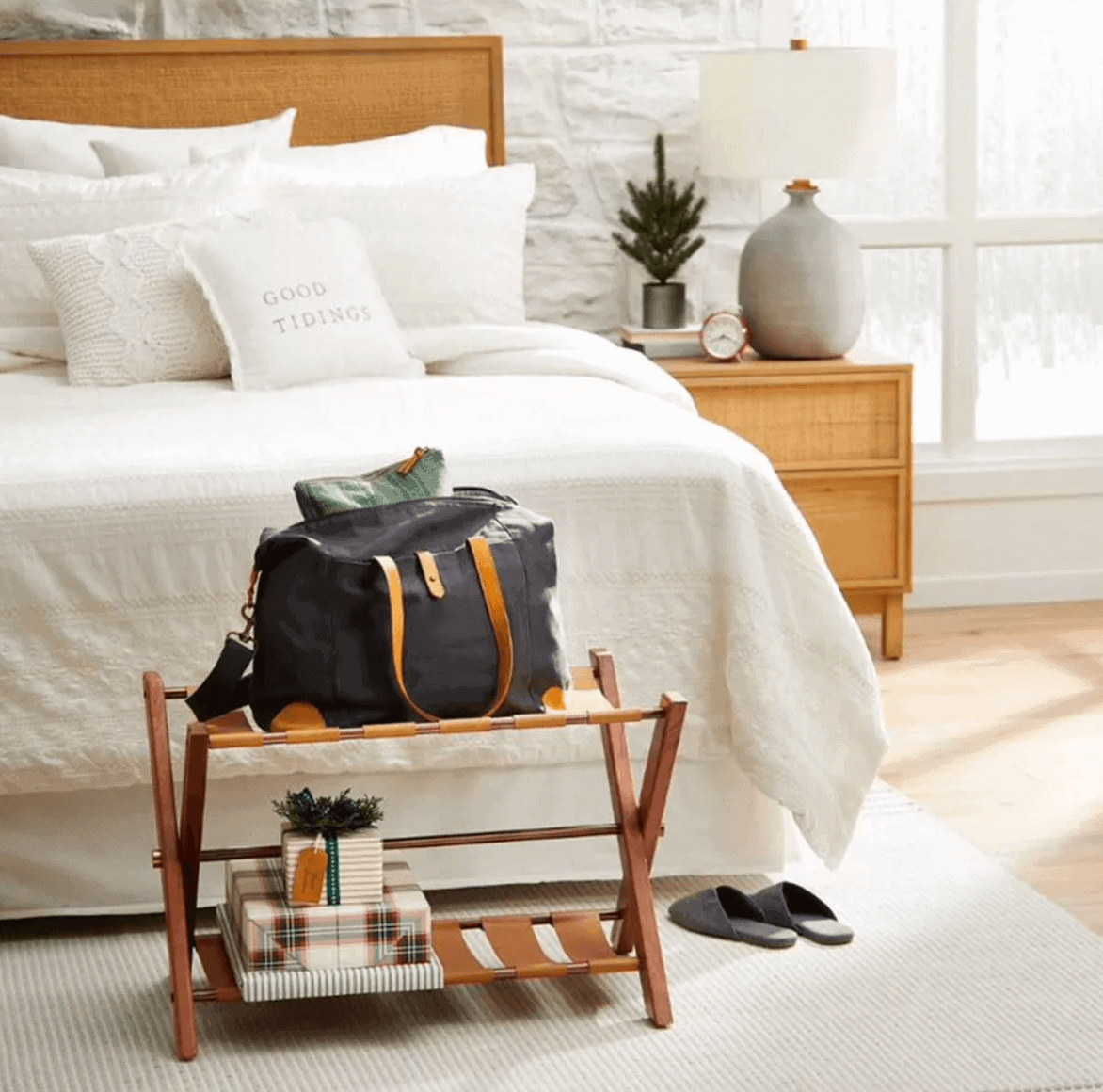 *Affiliate links are used here, which means at no cost to you, I may receive a commission if you make a purchase through my links.
Splurge or Save: West Elm Luggage Rack
This walnut luggage rack from West Elm is that perfect neutral that will go with almost any space. It's beautifully made, but if you're not hosting often (like me), that price tag might be a bit high. I found a gorgeous option around $50 that has a very similar look. Check them both out here: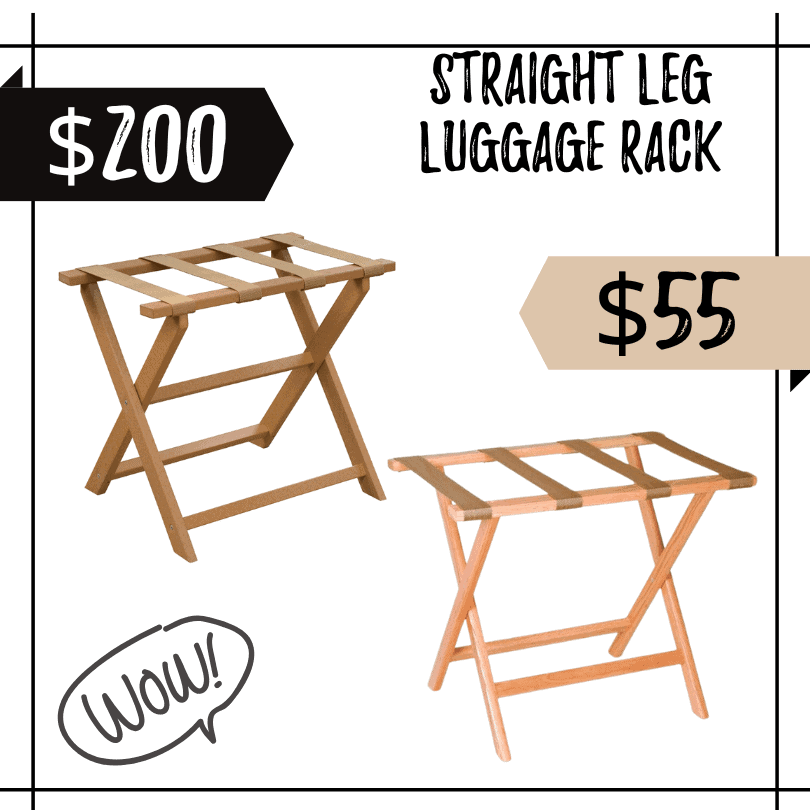 The West Elm version is also shared above and here's that link again:
Walnut Luggage Rack – Classic. Available in several colors.
Save Option: Oak Straight Leg Luggage Rack – Available in several colors
More Home Decor Round-Ups:
Still shopping for that perfect piece? There are tons of decor and deal round-ups on the blog! Here are just a few more you might be interested in:
HOW TO SAVE MORE MONEY ON HOME DECOR:
No doubt about it: decorating a home is expensive. One way I save money on almost every purchase I make is by using Rakuten. I've gotten over $500 cash back in just the last year on purchases I was going to make anyway. So, don't forget to use Rakuten if you're making purchases online. They also run deals for new referrals where you can get $30 cash back after making your first purchase of $30 or more, so you can save even more if you're new to using them. Sign up here.
*****
I hope you found what you're looking for at the price you wanted to spend.
Have a fabulous day,
E