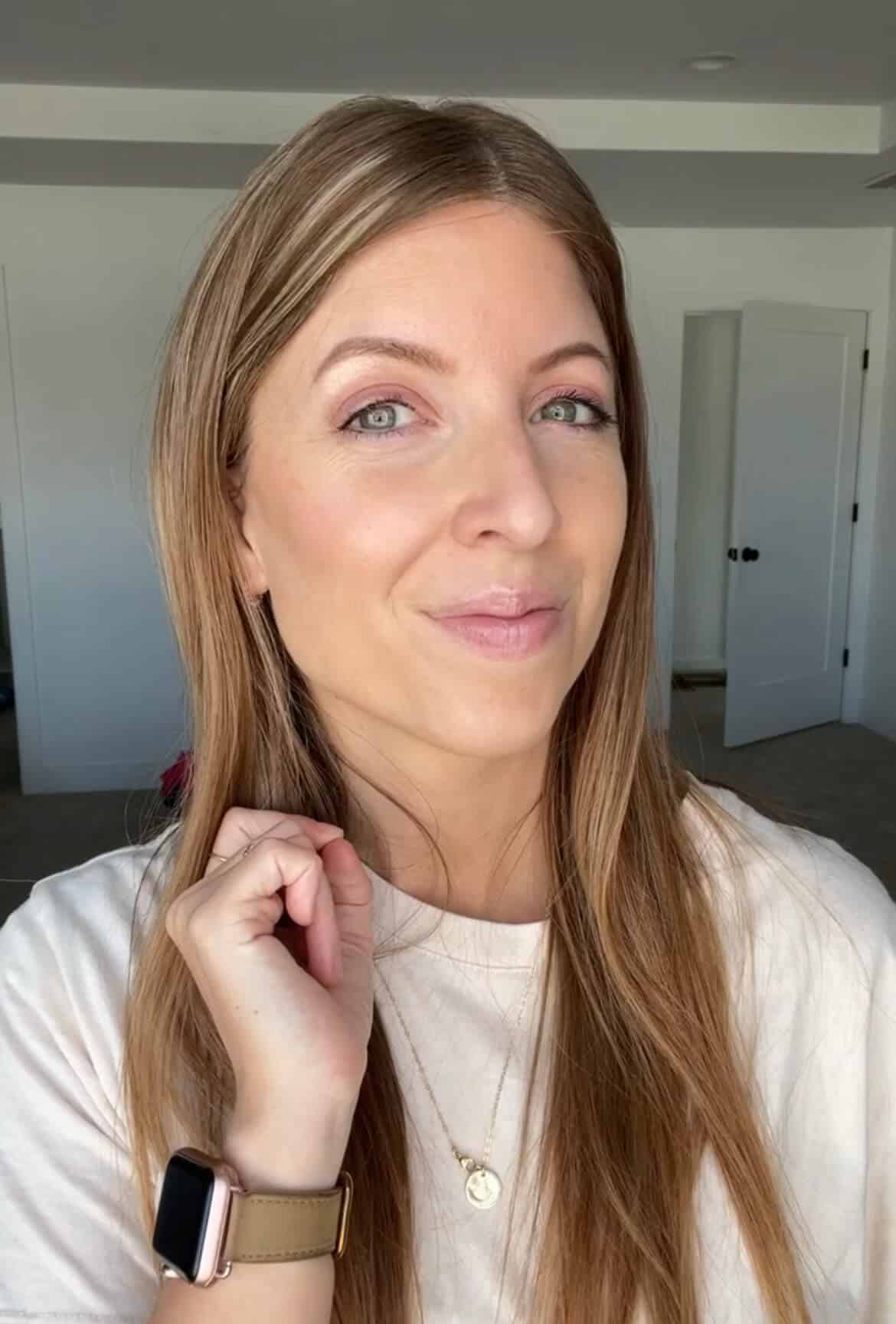 Awhile back I saw this super cool makeup hack that used highlight and contour to fake a facelift. The woman was in her 40s, like me, and the difference was unbelievable. When I shared this idea with Annie, my makeup guru, she was totally down to recreate this concept for you, so I could share it on the blog!
The best part about this facelift hack is that you can use your own makeup brushes to get the lines in the right spot, which makes it practically foolproof. If you've struggled with getting your HAC (highlight and contour) just right, you're going to love how much this simplifies the process.
Let's talk about the makeup that Annie uses today for this facelift hack:
Seint Makeup Used:
Annie is using all cream based makeup from the Seint Makeup collection. If you are looking to get color matched to try it for yourself, I used Annie for mine and she did a flawless job. Or, if you have a similar skin tone to her, you can order the same colors to recreate this look.
If you're new to Seint, it's a cosmetic company that sells through artists or online only. The best way to shop is to work with an artist who will help color match you and select products that are right for you. I work with Annie and she's fabulous – her Instagram is packed full of great makeup and life tips and tricks, too. I won't receive a commission if you work with her, I just love her and highly recommend her.
You don't have to use Seint makeup to do this, either. Start with whatever concealer, contour and blush you already have on hand and go with that. But, I always get questions on whether I like the Seint cream-based makeup and my answer is always the same: I love it. I don't use it every day, because part of my job is trying out new products for you, but I do have it, use it, and love it. To read my full review about Seint Beauty, head to this post.
Here are the colors Annie uses below:
How To Fake a Facelift with Makeup:
If you love video tutorials, here's a video she shared on her Instagram that walks you through it. Then, scroll down for step-by-step instructions.
View this post on Instagram
1. Begin by applying foundation first. Then, for perfect placement of your lighter color or concealer, take a thin, long brush and place diagonally across your face: one end on the side of your nostril and one end just below the outside corner of your eye.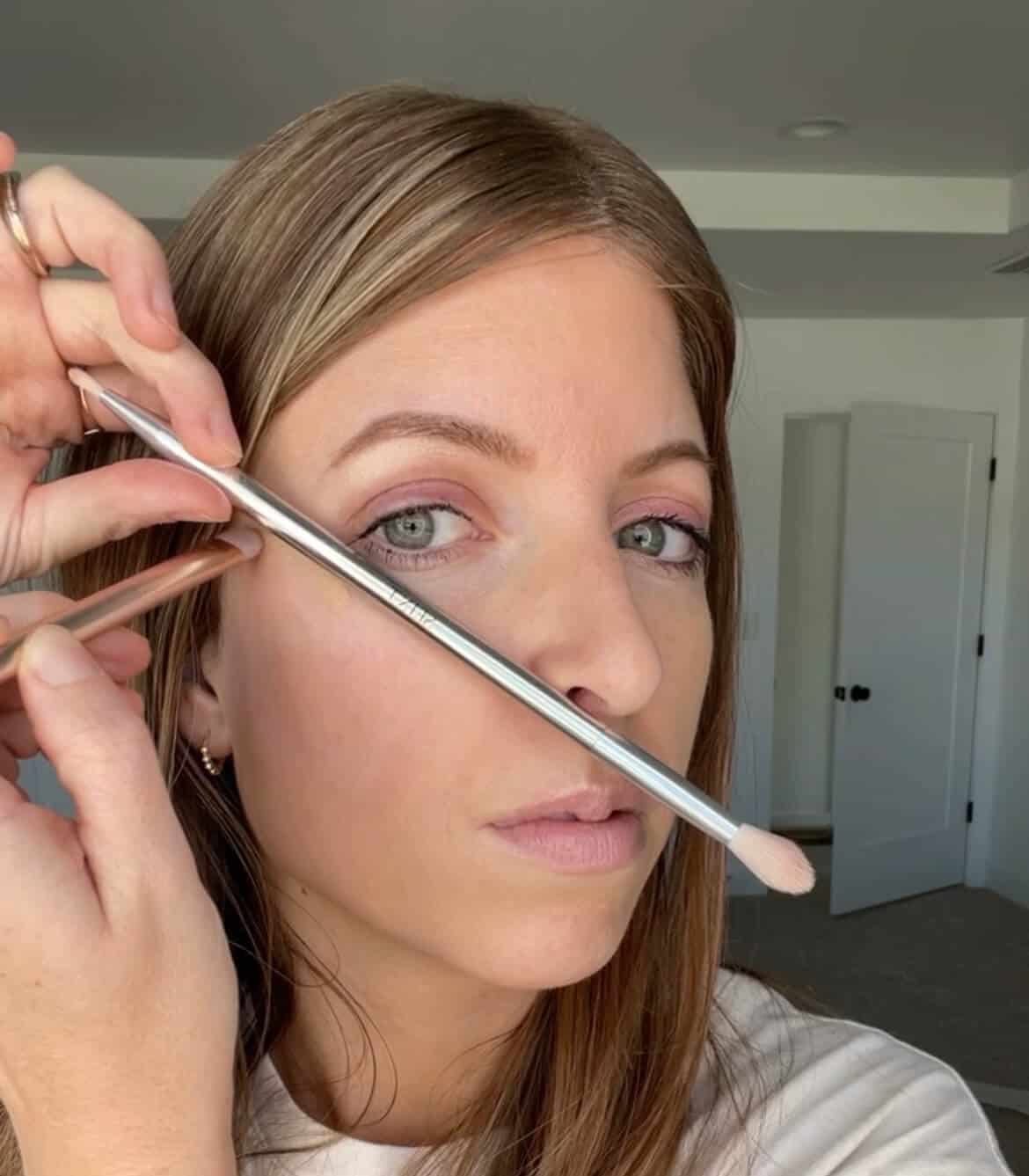 2. Take your concealer and make two lines under that brush, one on the outer corner of your eye, and one flaring out from your nose to the apple of your cheek.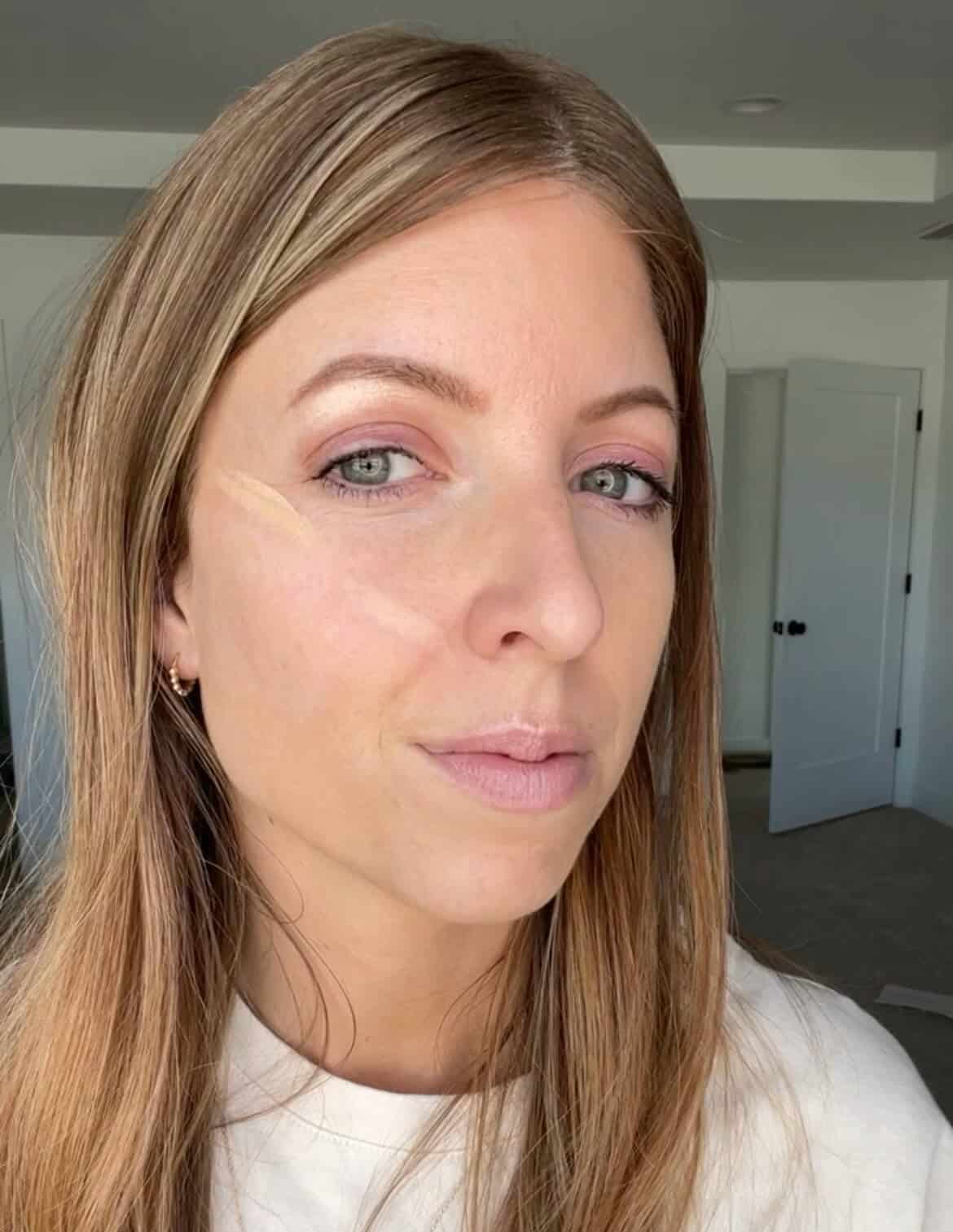 3. With that same concealer, move your guide brush down just below your cheek bone. Create one long line from the center of your ear to just above the corner of your lip. This both brightens these areas and draws them upward.
4. Next, switch to your contour shade. Draw this right on top of the long line you just created, but keep it shorter. Draw it from your ear to the center of your eye.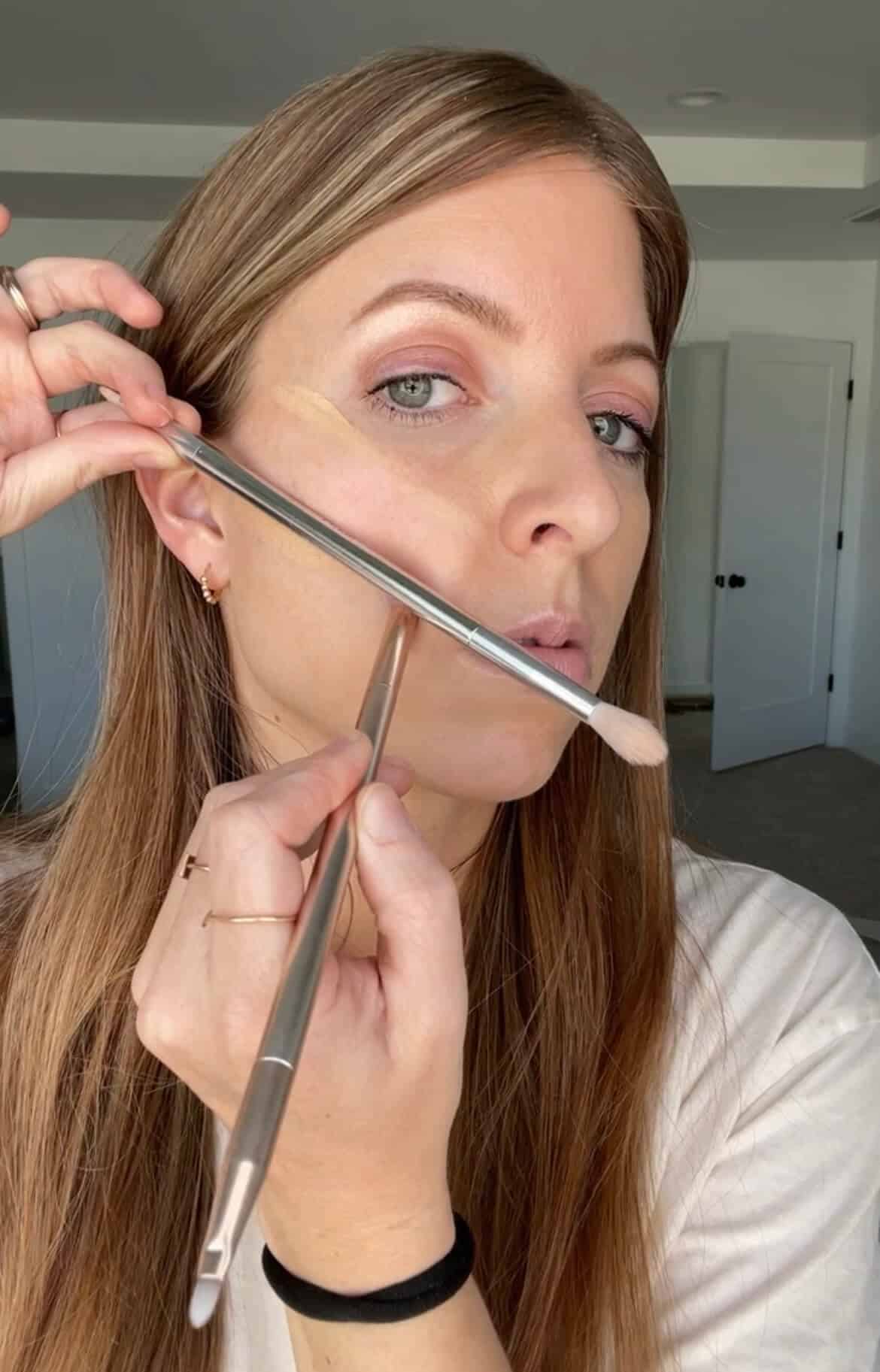 5. Then, add blush. Dot a few dabs of blush just above the contour line, and back. This will have a lifting effect.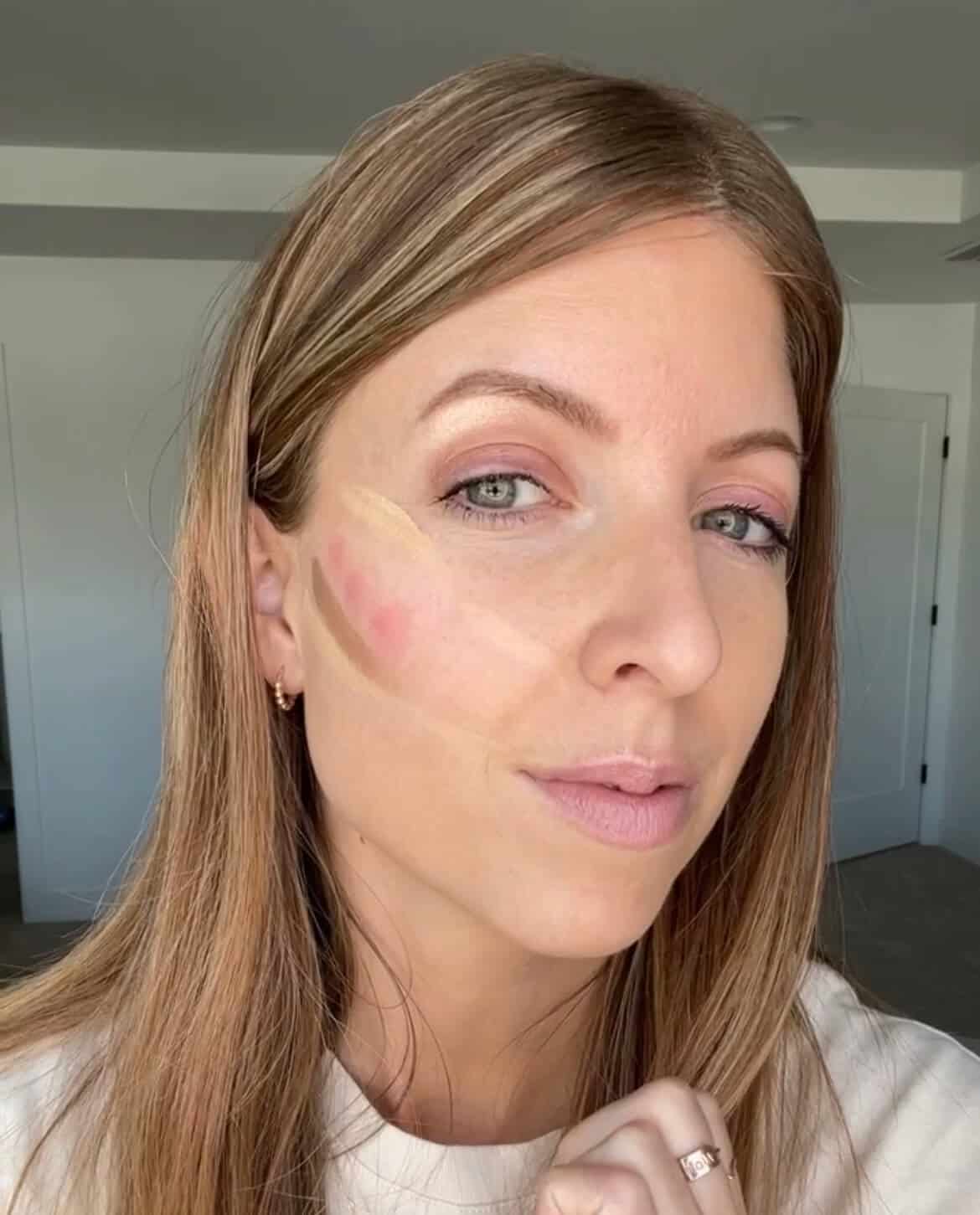 6. To blend it all together, use a fair sized brush that is just slightly domed, (I'm using the Blush and Bronzer Brush) and begin blending your lightest colors first, so that your brush doesn't get muddied and spread contour to areas we want to stay light. Remember as you're blending to blend upward, instead of down, to keep everything lifted.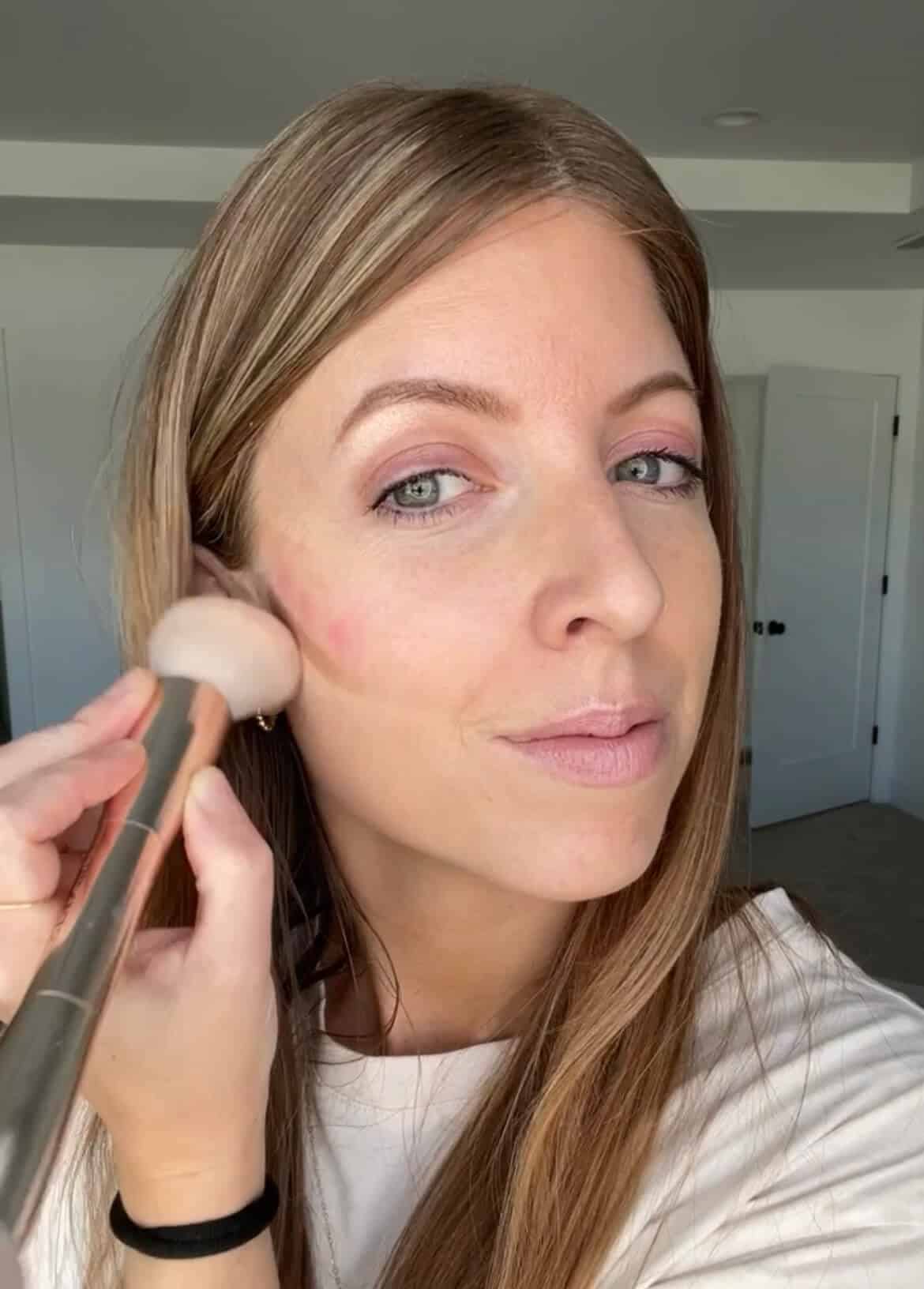 7. If you want a little extra glow, tap some illuminator onto the high points of your cheeks and watch it catch the light!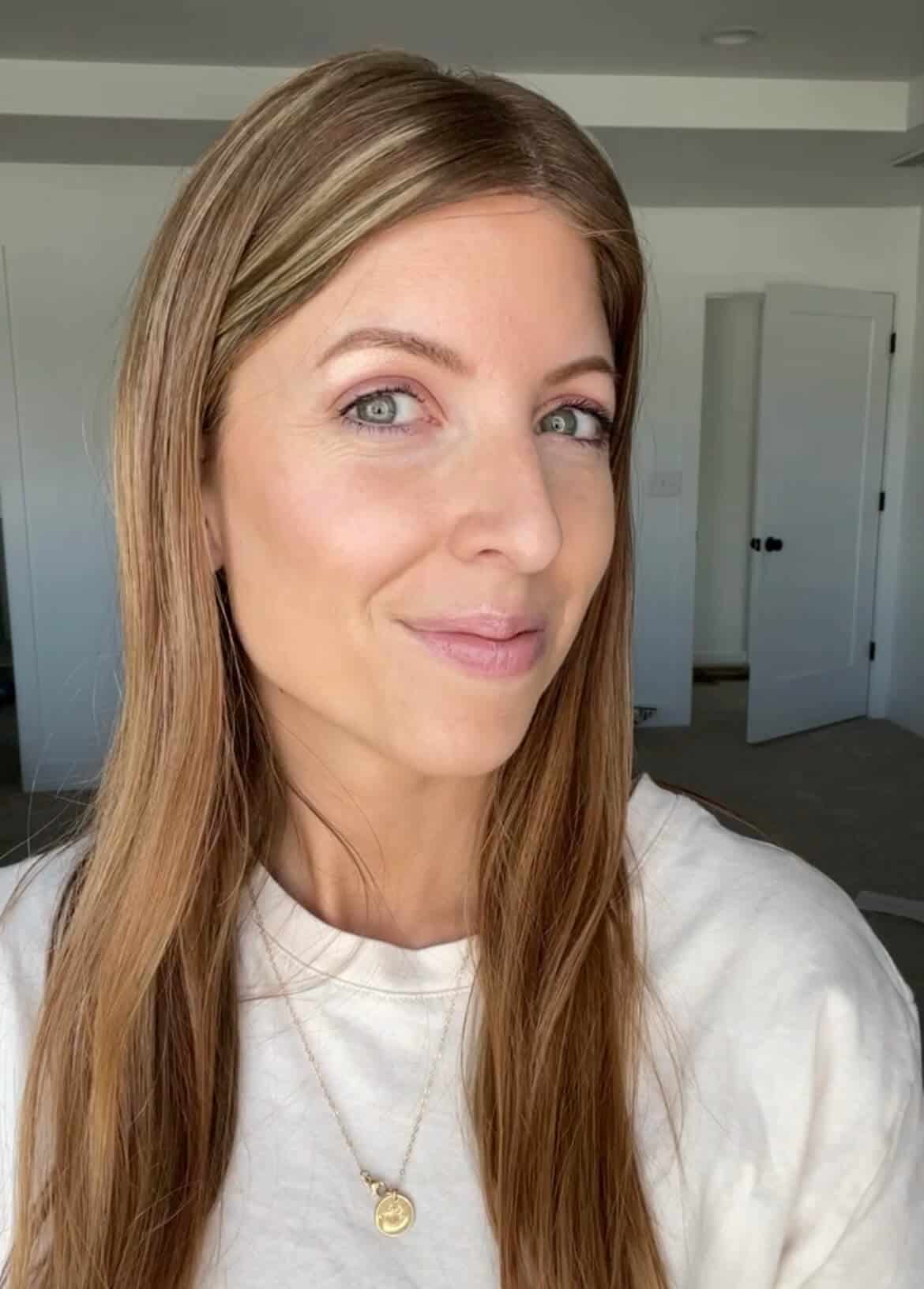 8. These tricks give the easiest, fastest (and cheapest) face lift and sculpt out cheekbones so beautifully!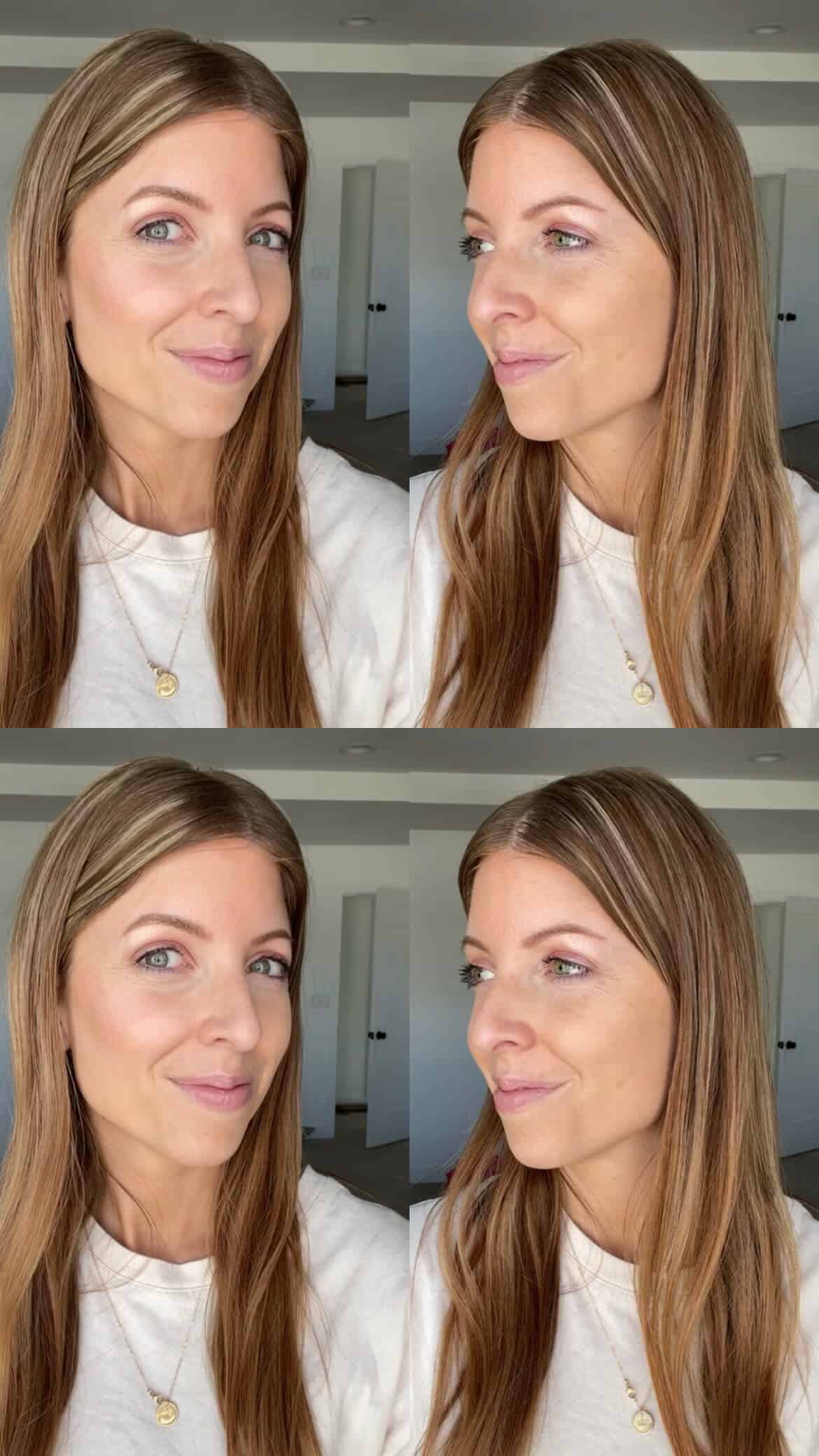 ******
That's it! Seriously so fast and so easy. Your brushes become your guide to recreate this hack super fast. Because is younger and has such beautiful skin, you see the glow and definition it gives her face. But, if you are like me and starting to see signs of aging, you'll really get the full effects of the facelift hack if you try this at home.
More Makeup Tutorials:
Here are some more easy and fun makeup tutorials if you're looking to sharpen your skills or just try something new:
Have a fabulous day,
E