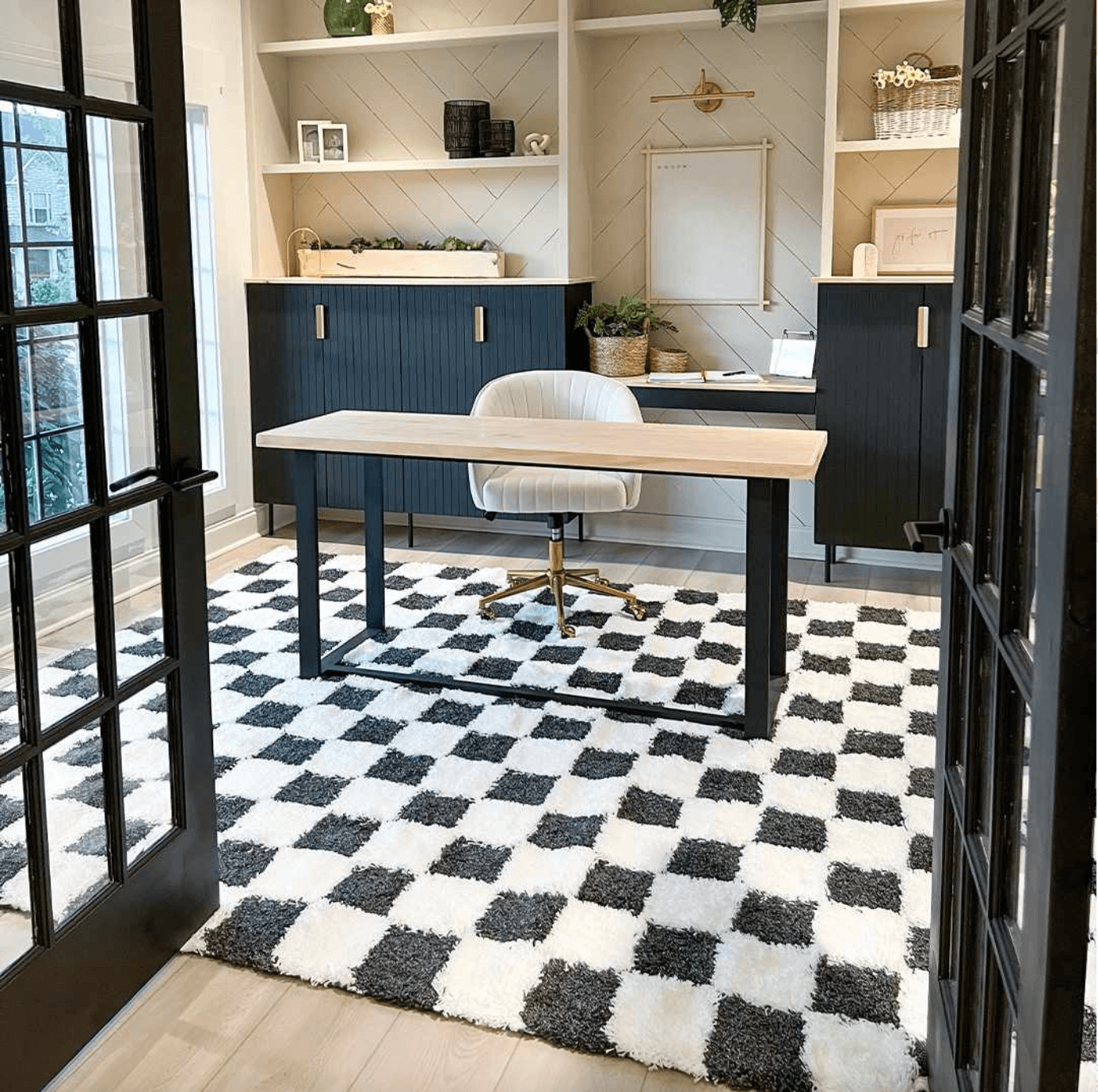 Checkerboard floors are everywhere. And, as much as I wish I could jackhammer out my current floors and jump on the trend's bandwagon, that is simply not going to happen. You might be in the same boat, too. If you are, I have good news, we can infuse some of that gorgeous checkerboard style without the cost, mess, or long-term commitment with these checkerboard rugs. There are all sorts of styles and sizes for these and many of them are available in different colors, so you can find the size, shape, style and type of checkered rug that is perfect for your space.
Let's check them out!
9 Best Checkered Area Rugs: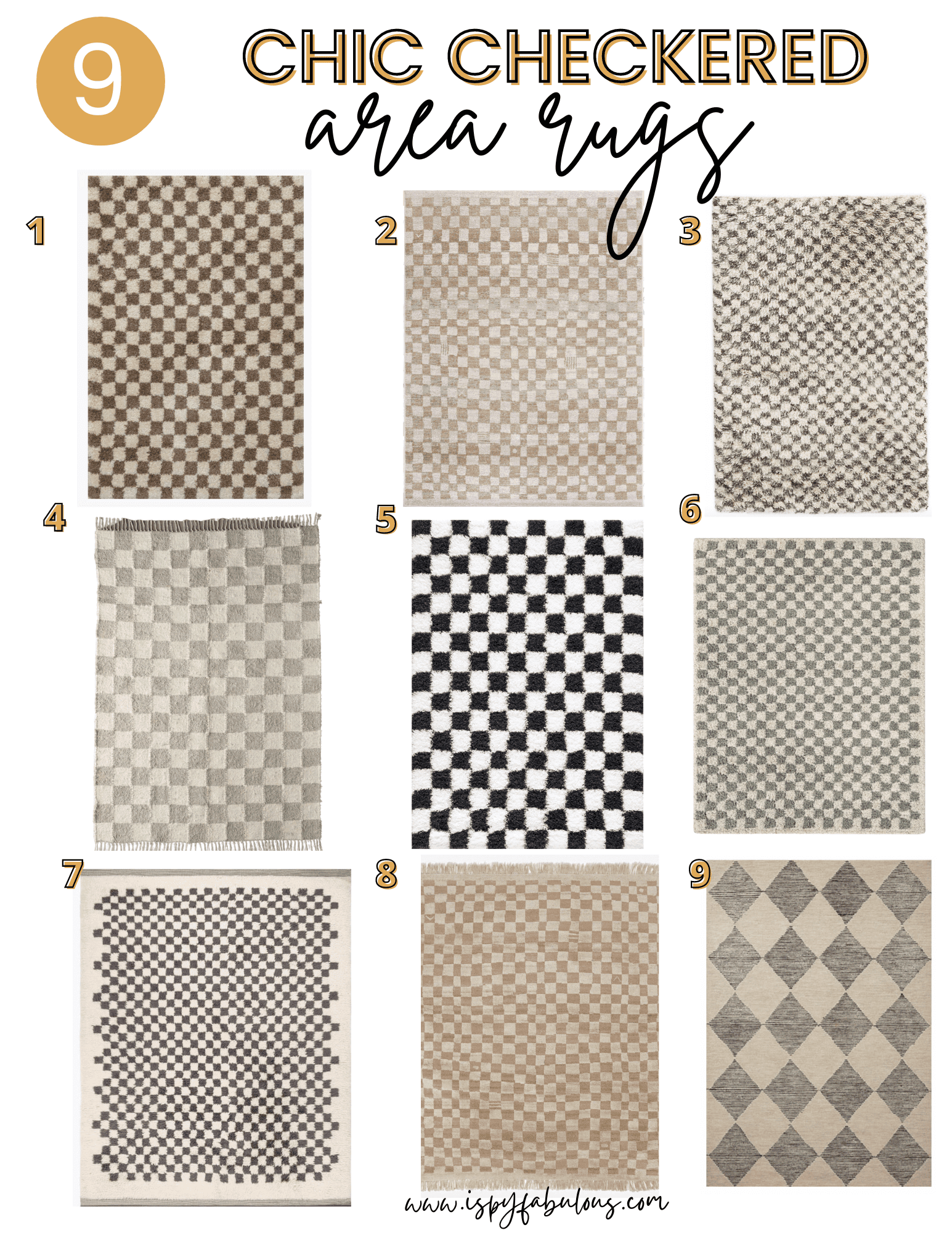 1. Beige Retro Shagged Rug – Soft neutral colors, available in multiple sizes
2. Benjy Irregular Checkered Rug – Available in three neutral colors and multiple sizes
3. Annie Selke Citra Grey Hand-Knotted Wool Rug – A bestselling, beautiful rug available in lots of sizes
4. Checkerboard Woven Shag Rug – Available in 8 colors and various sizes
5. Atria Checkerboard Shag Rug – Available in 6 colors and various sizes, but I love this punchy black and white!
6. Walker Checkerboard Sage Rug – I love this soft, muted green, but it's also available in at least 4 other colors.
7. West Elm Soft Checkered Rug – Looooove this one. Available in a soft, blush pink and this gorgeous gray.
8. Lulu & Georgia Irregular Checkered Rug – Such a gorgeous rug in two neutral colors and many bestselling sizes.
9. Chris Loves Julia x Loloi Francis Checkered Rug – A staple that would work so well in many spaces, available in two colors.
*Affiliate links are used here, which means at no cost to you, I may receive a commission if you purchase through my links. Thanks!
More Great Area Rugs:
I love sharing about rugs, probably because I have so many in my home and am always shopping for one. If you're still looking for the perfect rug, you may also like these posts:
HOW TO SAVE MORE MONEY ON HOME DECOR:
No doubt about it: decorating a home is expensive. One way I save money on almost every purchase I make is by using Rakuten. I've gotten over $500 cash back in just the last year on purchases I was going to make anyway. So, don't forget to use Rakuten if you're making purchases online. They also run deals for new referrals where you can get $30 cash back after making your first purchase of $30 or more, so you can save even more if you're new to using them. Sign up here.
Hope you found the perfect rug for your space today!
Have a fabulous day,
E