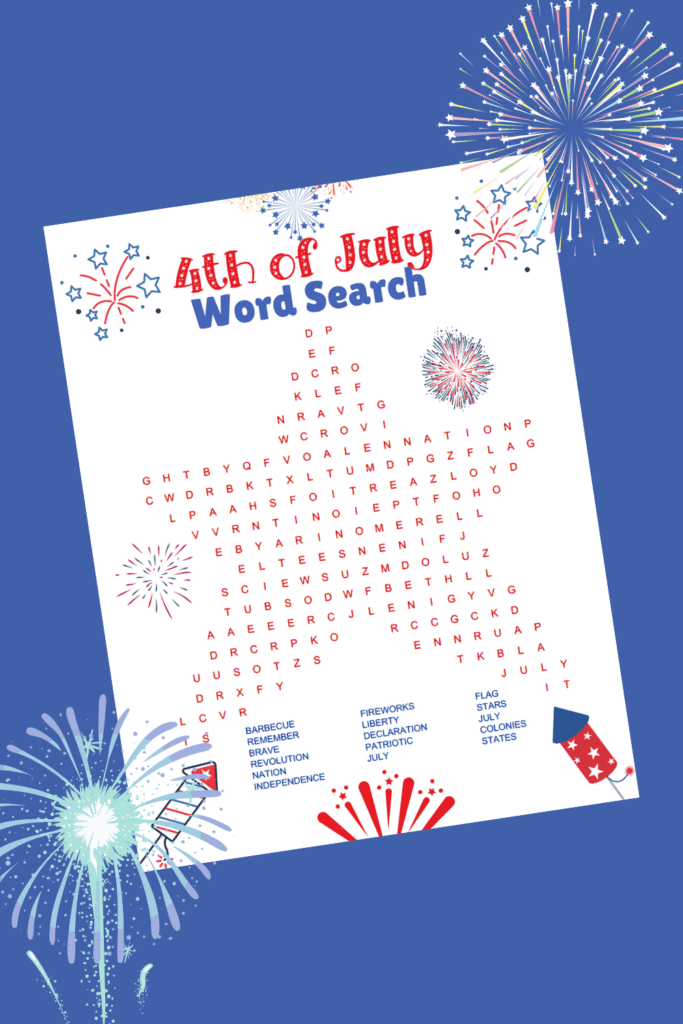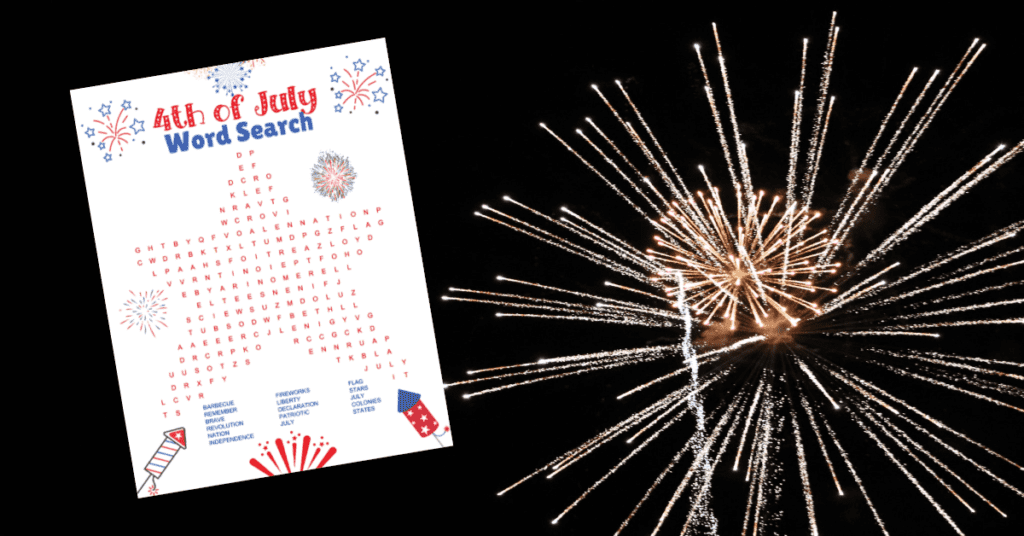 Ready to let freedom ring? Well, if you're reading this in 2020, you might be preparing for a quieter Independence Day than any of us are quite used to.
That's why I decided to create some fun, free printables to celebrate the weekend.
While this 4th of July word search may not inspire fireworks, there are at least fireworks on it, which is the most fireworks any of us will see this year.
Free 4th of July Word Search: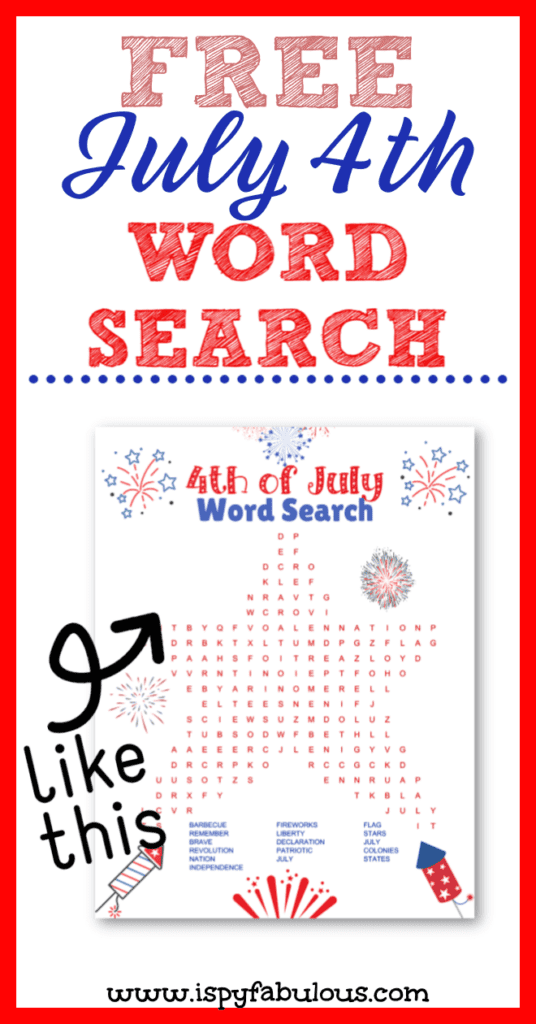 It's the teacher in me that loves to make things like this! Maybe it sounds silly, but I really enjoy the process of creating them and then sharing them with my blog readers and hoping they offer you a small, easy respite from the normal (and rather long) days we are all having right now.
To use, just click on the image below and it'll open in a new window to be printed.
Easy peasy…
Let's say it together…. lemon squeezy.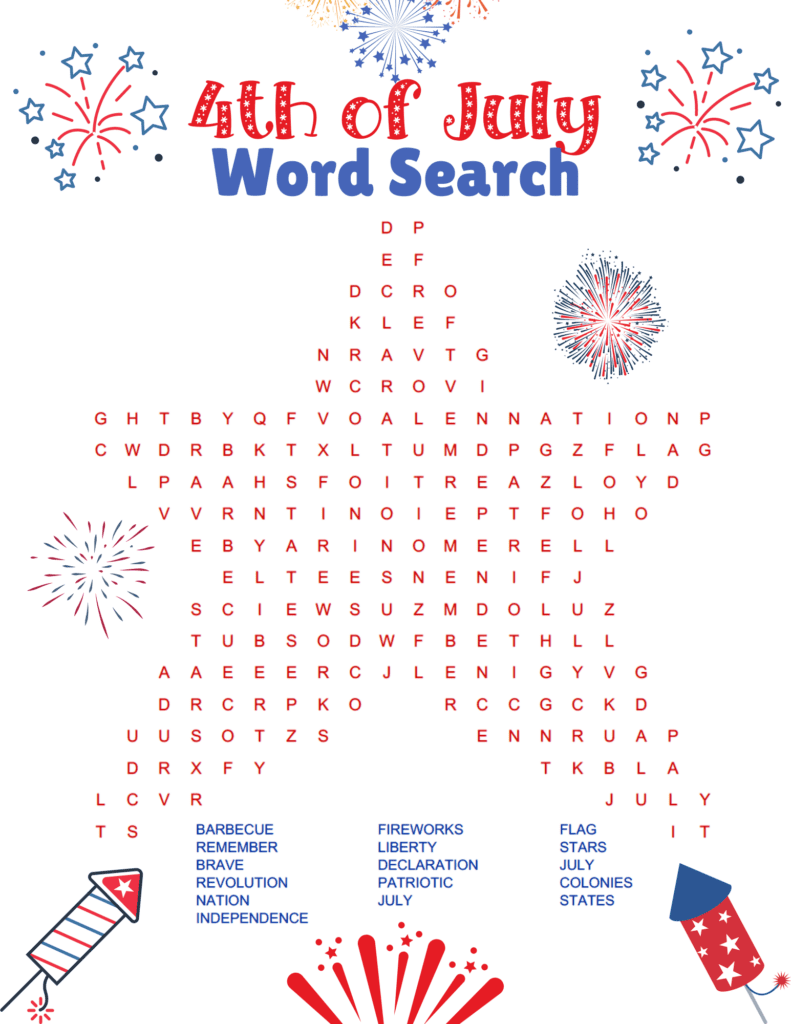 More Free Fun:
I think this is the 12th free word search I've posted on the blog. I'm running out of holidays.
Here are some more fun ones that you might like:
Find even more free printables by going here.
And, here are some fun, festive decor I'll be using to help add a little sparkle to our day (affiliate links used):


Have a safe, festive holiday friends!
E