Happy Thanksgiving! We are big fans of the holiday over here.
My guy is the cook of the house and Thanksgiving is his favorite meal to cook – which makes it my favorite meal to eat 🙂
And, when he's all done cooking – he leaves the kitchen sparkling clean.
That's life with a classically trained chef, y'all.
#Don'tBeJelly
Easy Thanksgiving Activities for Kids:
But, I don't just sit on the couch eating bonbons. Because he's cooking, I get to do everything else, like decorate, hobnob with guests and wrangle, I mean entertain, the kids.
This is when I bust out my old teacher hat and start creating things.
Then I share them with you.
You're welcome.
The Thanksgiving Word Search Printables:
To use these adorable word search, all you need to do is click here to print or click on the picture below. It'll open a new window and you can download it for free.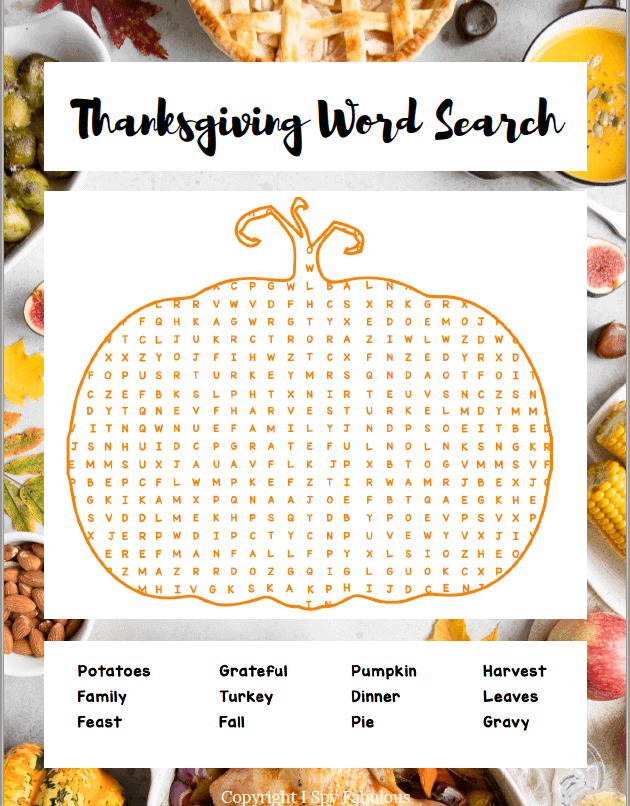 Here's another option if you don't like the food one: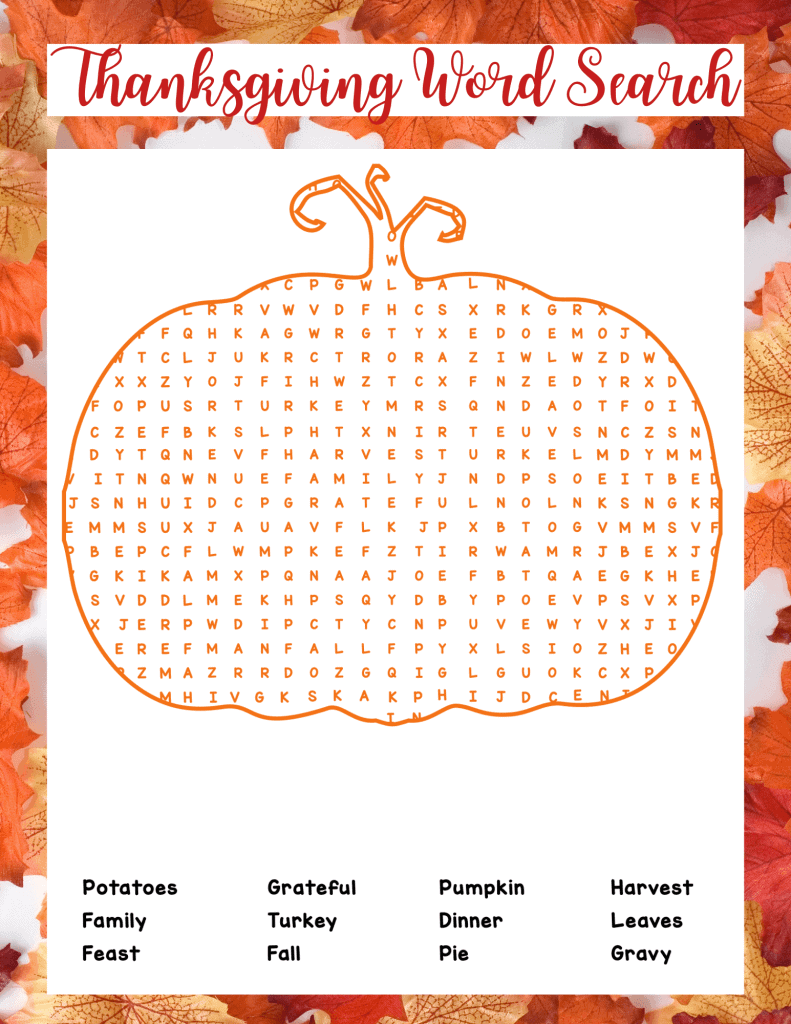 5 Ways To Use Word Searches:
This is as easy as print and go.
Take them on a plane or in a car while traveling.
Print them for the kid's table to keep kids occupied for longer.
Print them to entertain kiddos during the school break.
Use them for free in your classroom on days before the holiday break.
Keep a stack handy when you need to get your kids to stop running around.
It's yours to use as you like it, so long as you don't copy it and try to sell it or use it as your own. #NotCool
More Thanksgiving Freebies:
If you'd like more free fun, check out this post with some free Thanksgiving coloring sheets I made for the kids. Or, how about this free I Spy Thanksgiving printable!
While there are plenty of free worksheets that depict pilgrims, indians, and other details of a Thanksgiving story we now know had a much darker reality, I wanted some more neutral, family-oriented coloring sheets that used positive phrases about giving thanks and having an attitude of gratitude.
Feel free to check out that post and download the coloring sheets.
Or, if you're the crafting type – I love this post with some really easy, fun crafts you can do with the kids.
Lastly, if you're the chef and you'd love a chef's advice on how to stock your kitchen for the big feast – here's a post my husband helped with on the must-have kitchen essentials.
And, don't miss my brand new set of Fall/Thanksgiving themed color by number printables! It's a set of 10 and they are so cute!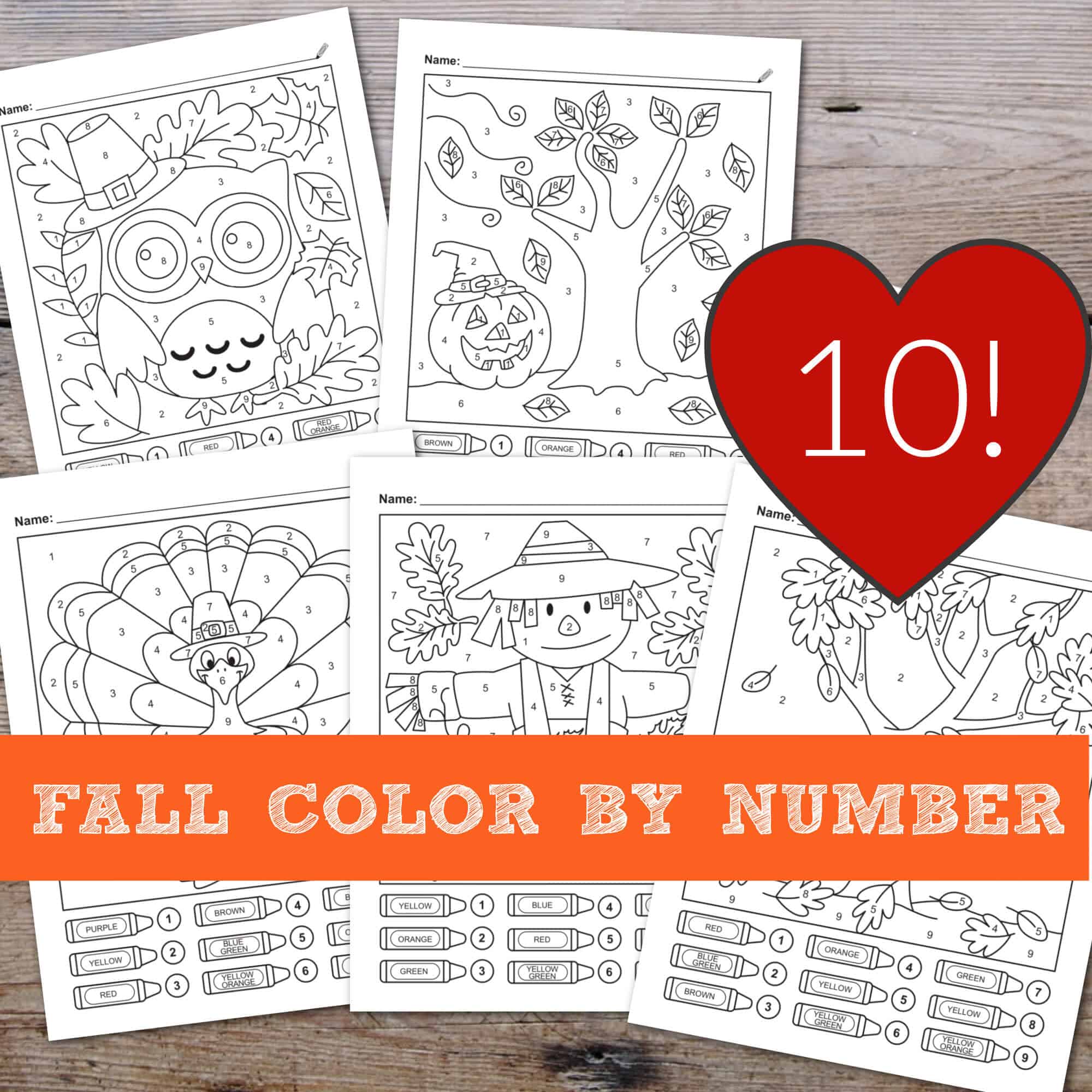 Christmas & Winter Printables:
Looking for more fun activities to do with kids – or even Christmas activities to get the festivity started? Nobody could blame you for wanting to dive right into the magic of the holidays as a great distraction.
If you want to dive in to having your kids write letters to Santa, you've got to check out these free printable letters to Santa – with two options for both younger and older writers.
You might also like these freebies:
****
Hope you and yours have a wonderful time together with your favorite people.
Whether you're eating hot dogs or going all out on your family feast, it's about the time and memories together with the people you love.
Have a fabulous day,
E