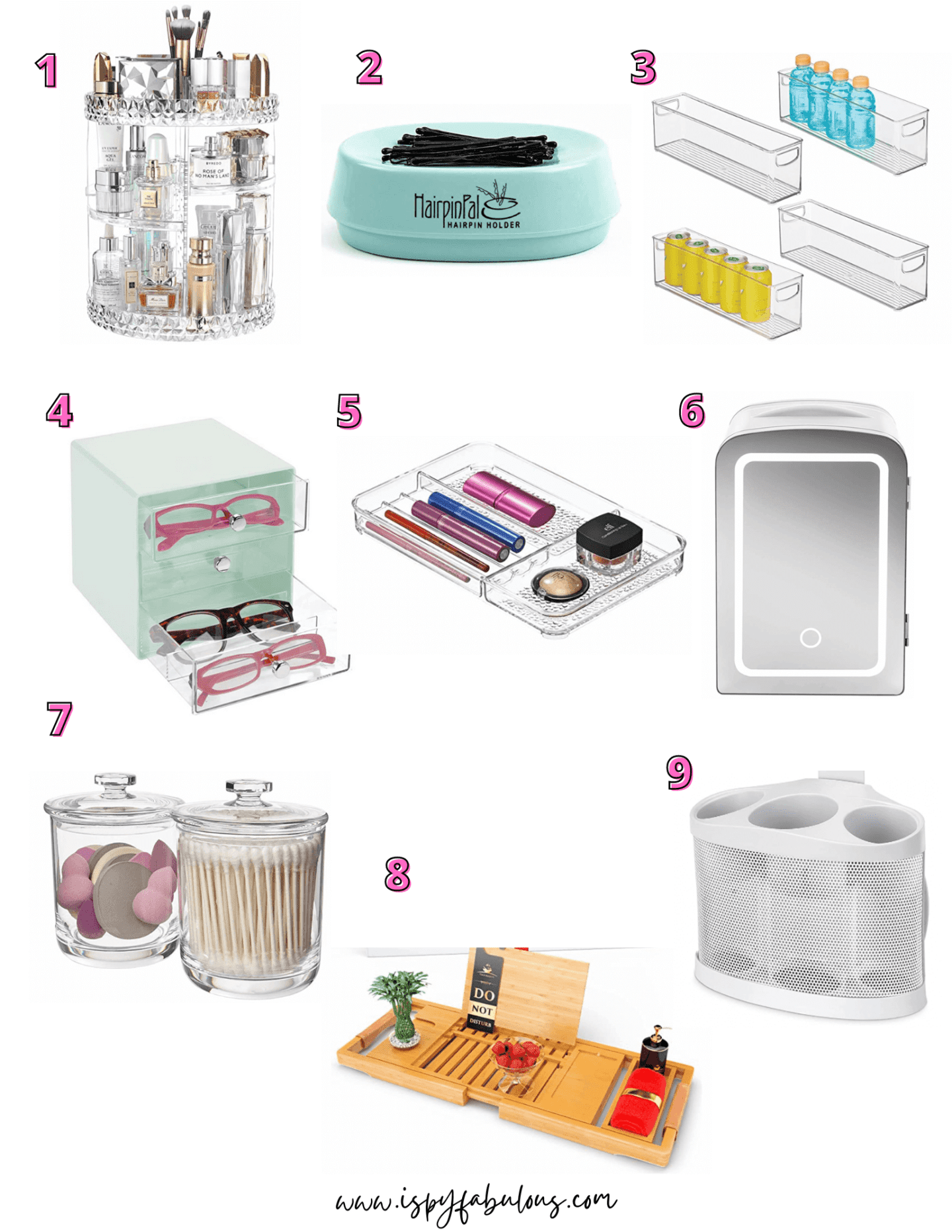 When we moved into our new house years ago, I was mystified by our primary bath design. There are no upper cabinets, at all, not even a medicine cabinet. It didn't take long for my products to become a big mess. My hair products would all fall over and in my taller drawers. My skin care products were not stored correctly and would leak. My makeup was all over the place, so it took too long to find what I needed.
This clearly wasn't going to work. And, since I actually use most of my products, and regularly get new products from beauty boxes and brands, I couldn't just put them in all little bins under the sink where I couldn't find them.
I knew I was going to have to get creative with how to keep my makeup organized and looking nice, while also having my products accessible and easy to find.
Over the years, I've tried quite a few different products to find what really works and these are my 9 favorite ways to organize the bathroom. They are all affordable and available on Amazon, too!
9 Best Hair & Makeup Organizers from Amazon:
I bought all of these with my own money, but these are affiliate links, which means at no cost to you, I may receive a commission if you purchase through my links. Win win!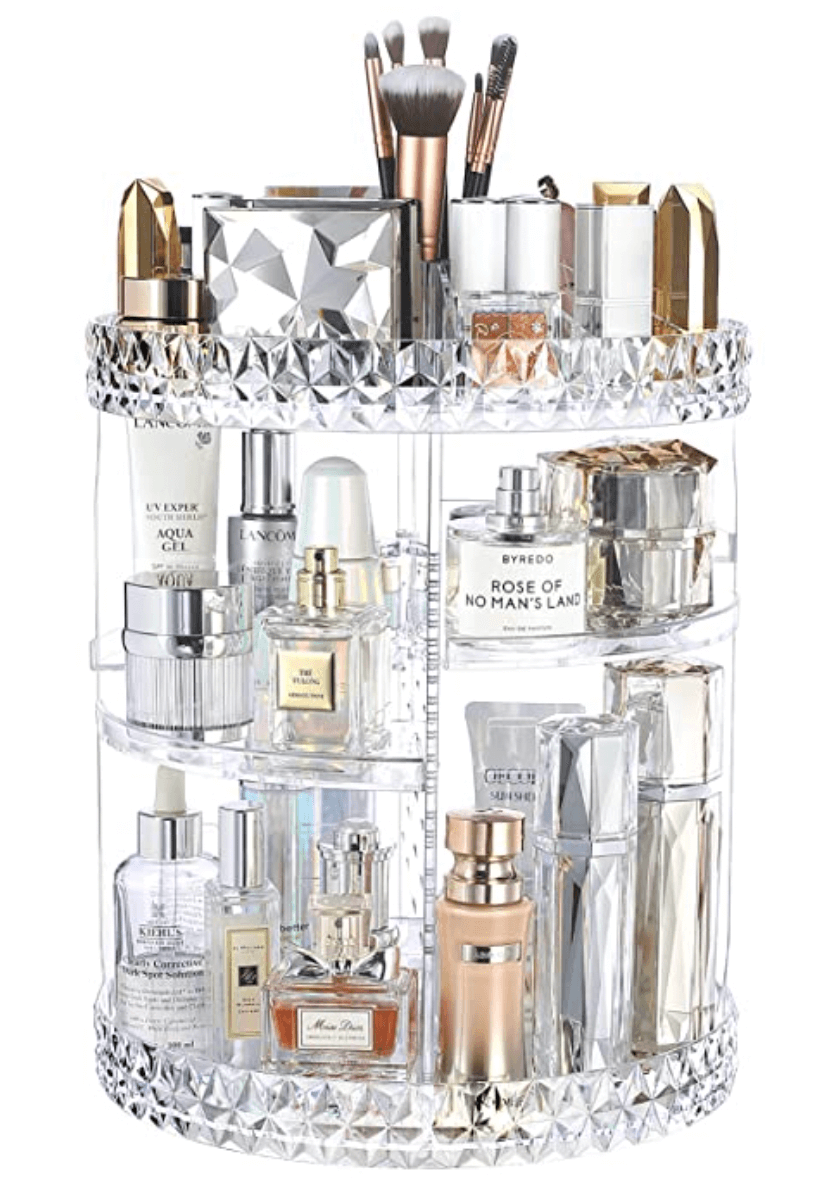 One of my favorite bathroom storage products. This one holds all of the little jars, tubes and potions that would typically go in a shallow drawer or a bathroom cabinet. I don't have either in my bathroom and so these were cluttering the counter. This has made it so easy to have a place to put them where I can easily find them and the acrylic design looks good on my counter, too.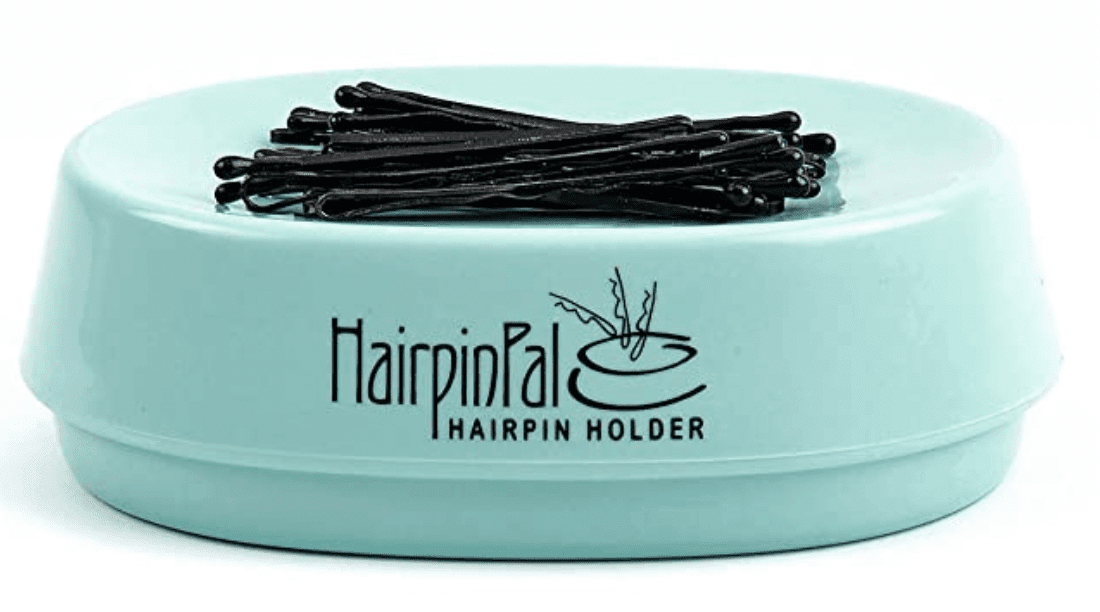 I got so tired of buying new bobby pins or checking all over the floors to find one that had fallen out of my hair. Grabbed this magnetized pin holder and the struggle is gone. Love this genius little product. Currently comes in mint and pink – I have the mint color.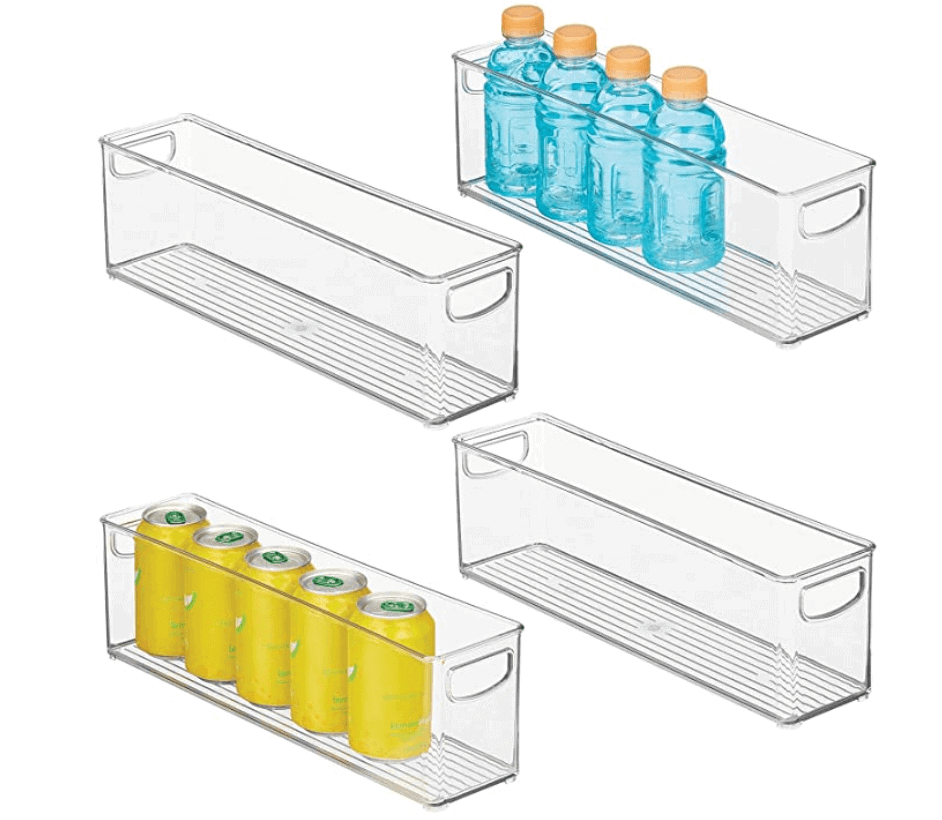 My hair products were falling all over the place and were a big mess. If one of the products leaked, I'd have to empty the whole thing to clean it. I found these and they fit perfectly, hold all the bottles upright and contain any product leaking, too.
Comes in a set of 4, so I used two in my hair product drawer and two under my sink for things like lotions and mouthwash.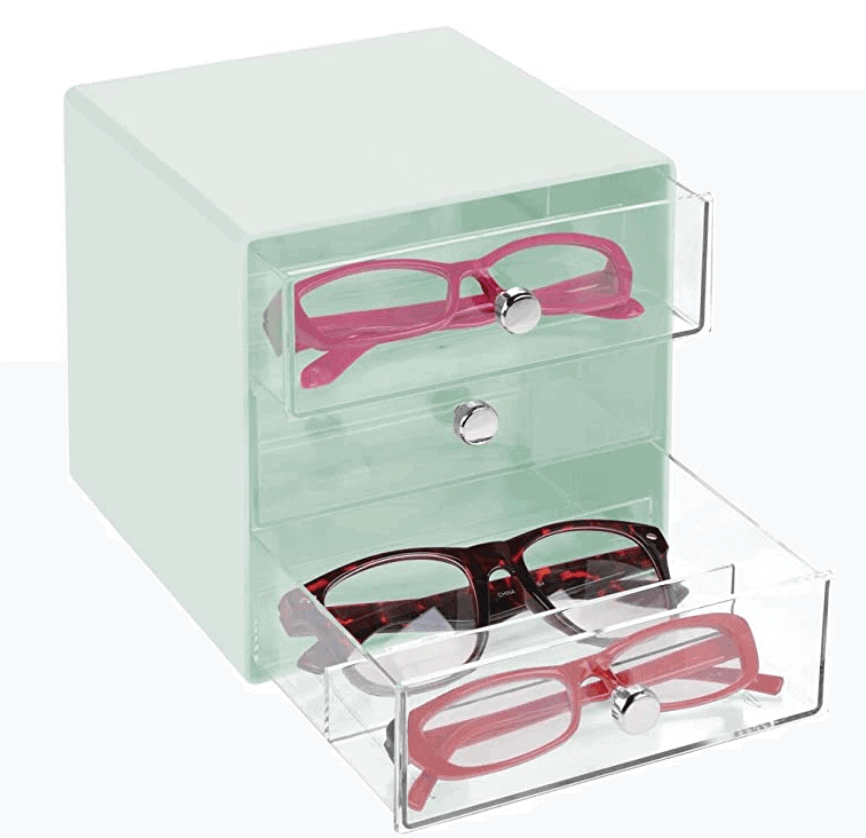 Sunglasses, prescription glasses, they all fit in this beauty. No more broken glasses from setting them down somewhere and then accidentally crushing them. I love buying affordable prescription glasses from Zenni to have lots of options. Read my review of Zenni here.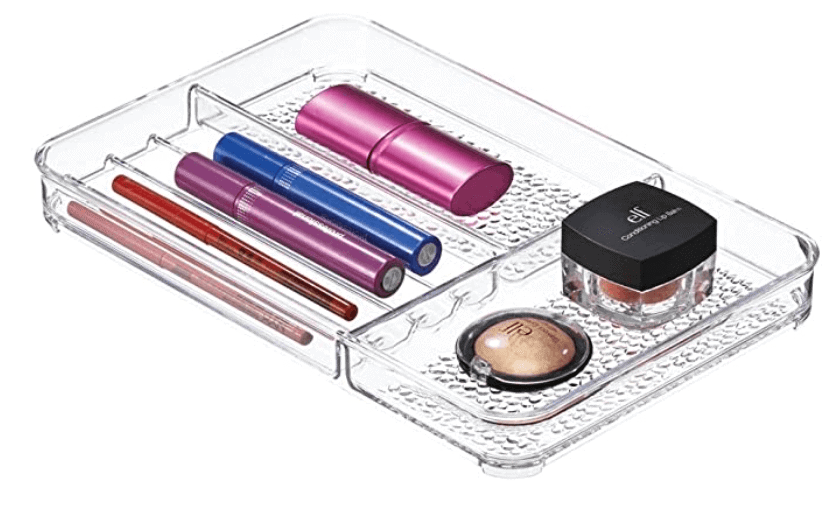 It took a minute to find organizers for the drawers that were shallow enough for the drawers to still close. I ended up picking up a series of different organizers, like this one, to use for makeup and skin care. I have several of these in my makeup drawer, because they're perfect for mascara, eyeliner, lip liner, lip gloss, and have an open space for compacts. This line has a lot of different options, too, so you can mix and match pieces to fit your collection.
Big fan of cold skin care. I love my beauty fridge and have it out on my counter 24/7. This one is more affordable and has an LED lit mirror on the outside, so you can even use it to apply your skin care and beauty products. Read more about my top picks for beauty coolers here.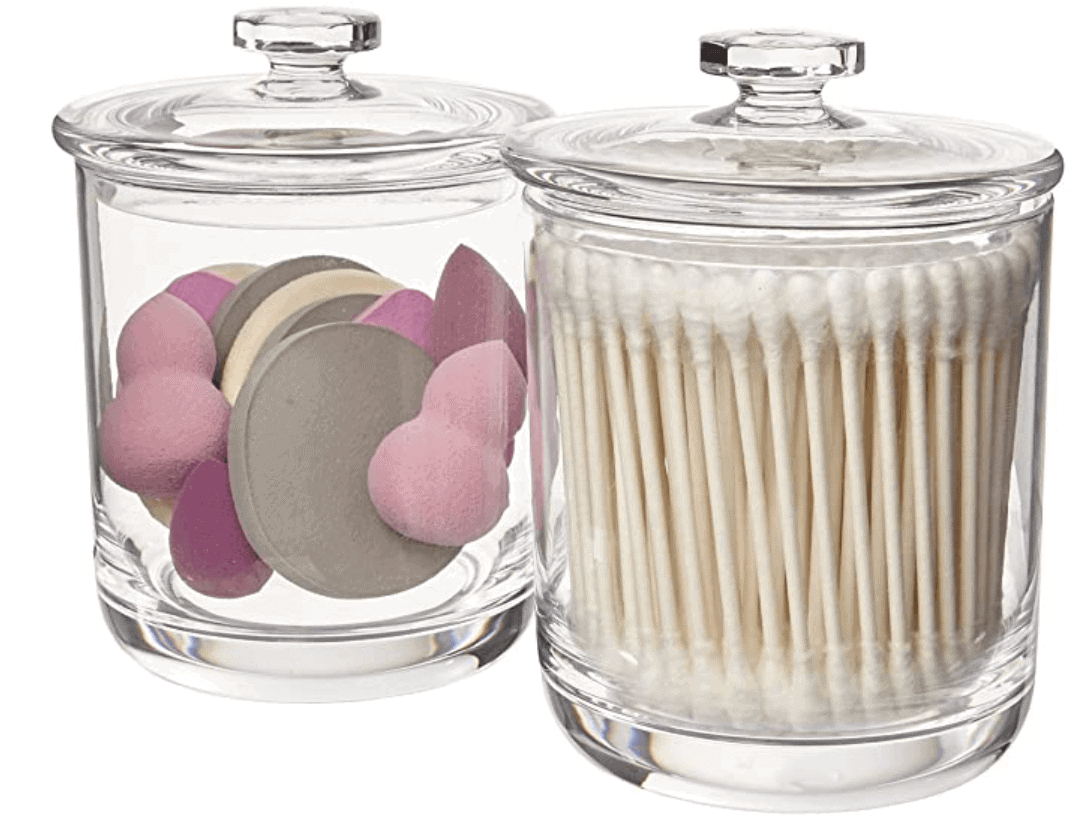 Love these and have a set in all our bathrooms. They are great for beauty blenders, q-tips, small mini sized products, toothpaste, toothbrushes and more. Affordable and look more expensive than they are.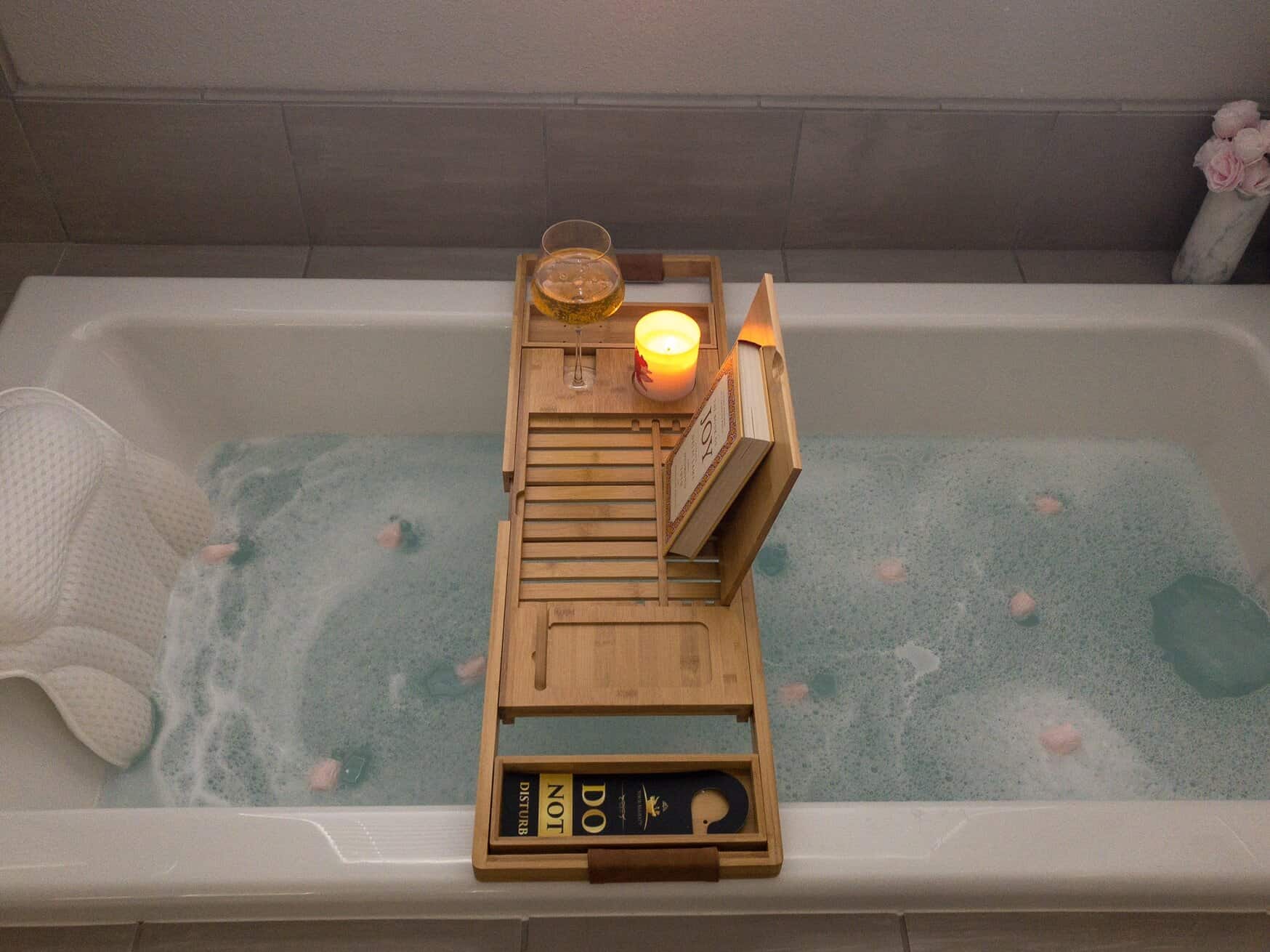 Love this caddy and I use it with this with this bath pillow.
I picked this one up because I liked the wood against my mostly gray bathroom, but there are a ton of options to fit your bathtub and bathroom design. Read my detox bath tips for uber-detoxification and relaxation in this post.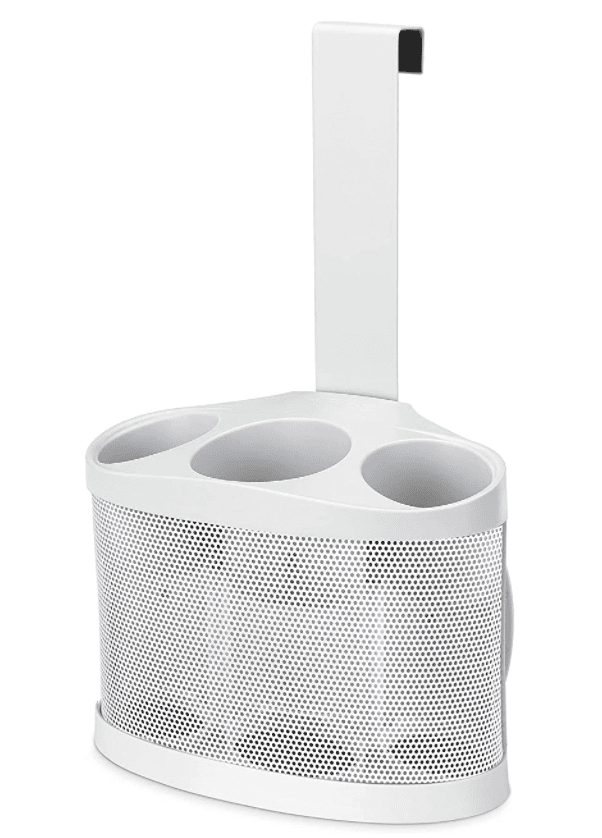 Sometimes you need to store your hot tools before they've cooled down. I do this so my kids don't accidentally grab a hot iron left on the counter. This one can be hung on a cabinet door, a towel rack or just used in a cabinet. There are lots of hot tool storage units with more storage for smaller products, too, which would be great sitting on a counter if you didn't need the full 360 rotating storage. If I was putting it on the counter, I'd get this one.
I love this curling iron and this hair dryer.
More Amazon Beauty & Organization Posts:
I have tons of beauty tips and products that you can order from Amazon, if that's your jam. Here are a few more you might like:
*****
Do you love to organize?