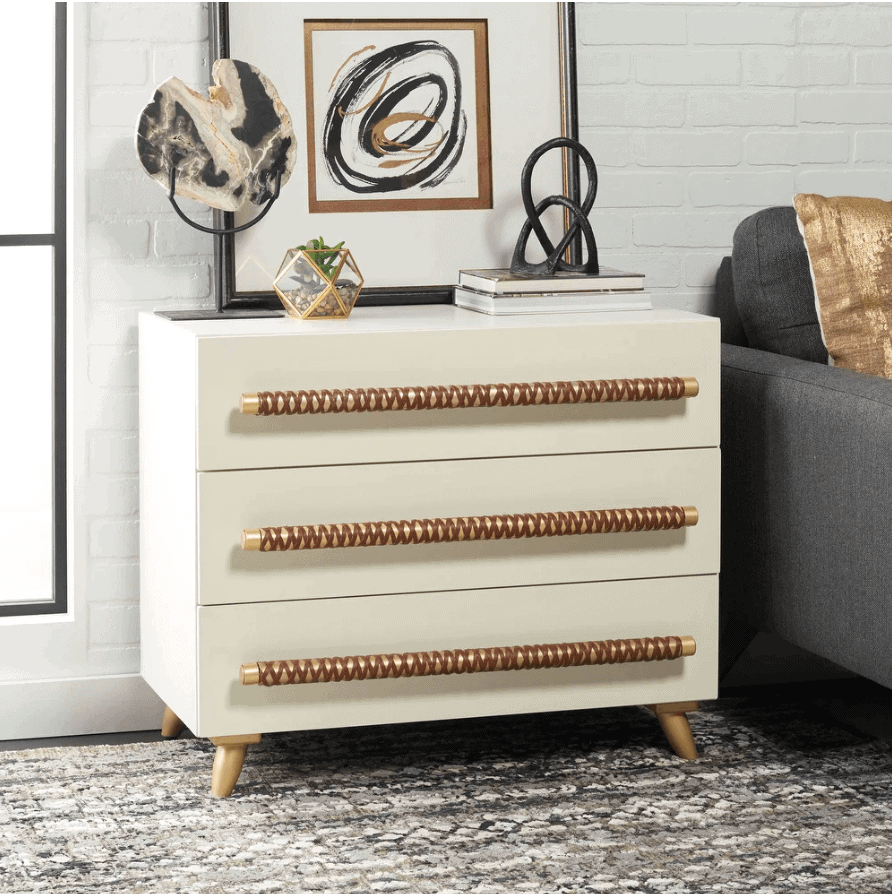 Looking for something similar to the gorgeous McGee & Co. Westlyn nightstand? Here's a similar look for less. While not identical, you get the three drawer design with long, wrapped handlebars and gold legs available in there different colors.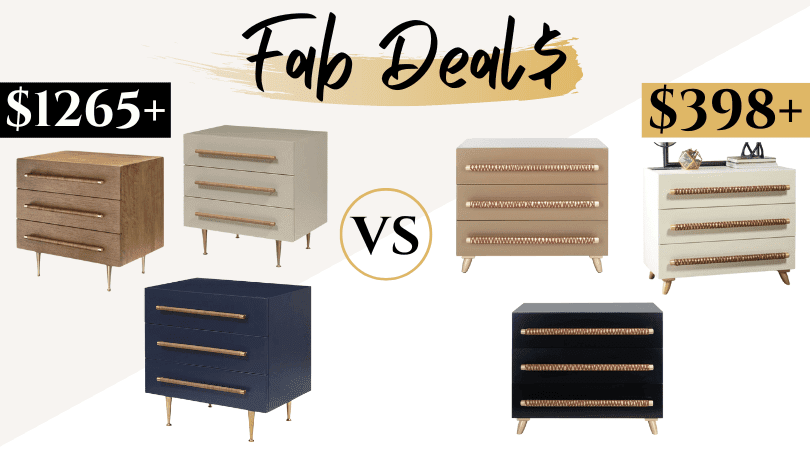 The McGee & Co Westlyn nightstand is available in three colors: navy blue, natural wood and a taupe. The Safavieh is offered in a creamy white, a black and a goldish color, for a much more affordable price.
*Affiliate links are used here, which means at no cost to you, I may receive a commission if you make a purchase through my links. Thank you!
More Looks for Less:
Still shopping for the perfect home decor item? Check out these deals!
Have a fabulous day,
E