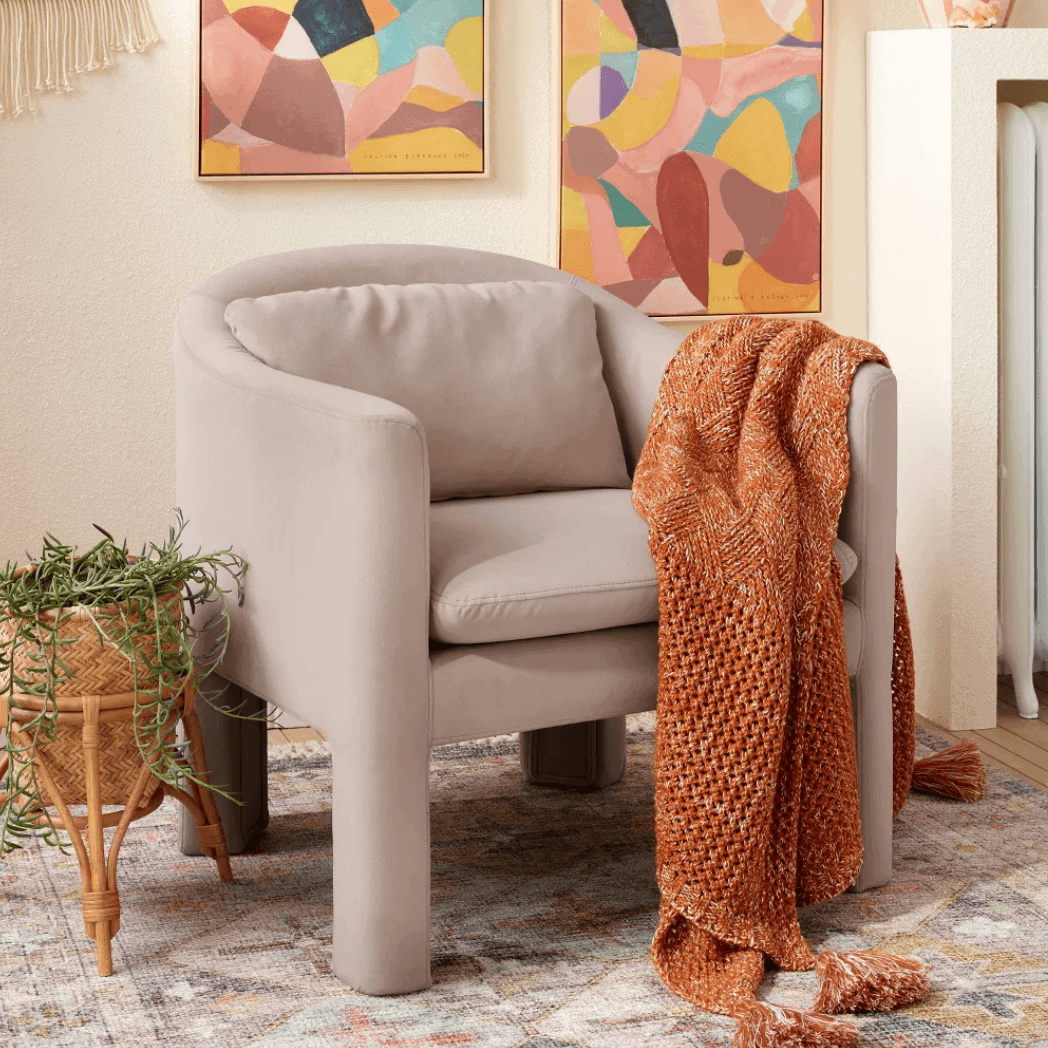 I love Crate & Barrel. Their furniture and home decor doubles as art. I've had a lot of their pieces over the years and the quality is always there, too.
But, sometimes you need to take inspiration from a brand like Crate & Barrel and find the look for less.
I'm shopping for a velvet accent chair for a little corner in my house that needs some love, so while I've been checking out the gorgeous Crate & Barrel sculpt velvet accent chair, I'm thinking I might go for a similar look that saves me a little money, especially in this season of my life where I have little kids and dogs all over the place.
So, when I spied this look for less, which is by no means a dupe, it got my attention. Let's take a look at both.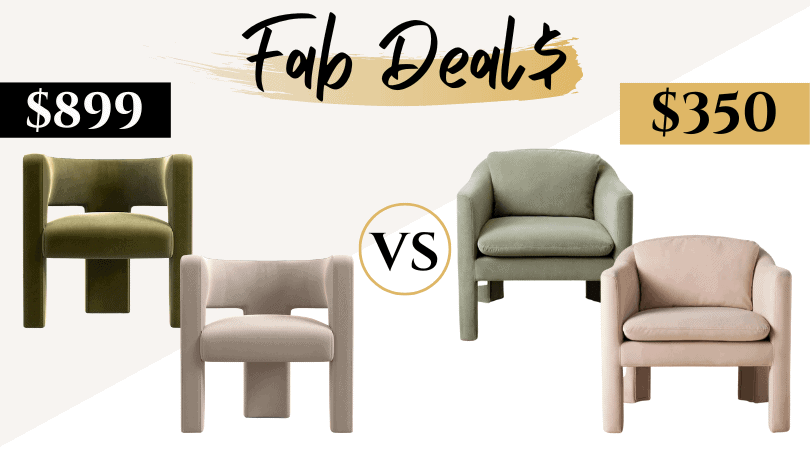 1. Crate & Barrel Sculpt Velvet Accent Chair:
The Crate & Barrel chair has an open back and a very sculptured design. It's also available in 8 gorgeous colors, including an emerald green and navy blue that are to die for.
2. Opalhouse Linaria Upholstered Velvet Accent Chair:
The Opalhouse designed by Jungalow version has a padded, upholstered cushion in the back and a full upholstered design with no openings, but still has the rounded shape and fully velvet appearance. Both chairs have fully upholstered legs, too. So, while it's not a dupe, it does have a similar vibe and is available in three spring-y colors: moss green, mustard and a blush color.
*Affiliate links are used in this post, which means if you make a purchase through my links, I may make a commission at no cost to you.
*****
Considering the price difference, it's a great way to get that rounded, velvet upholstered look for a steal, especially if you're putting the chair in a reading nook or an office where it's going to be used a lot and needs to be comfortable. The Crate & Barrel chair, on the other hand, is a statement piece that would look fabulous in a pair in a sitting room or a formal living area. I would love a pair of these near my piano.
Either way you go, they are both beautiful chairs and the upholstered velvet and rounded shape makes them very unique.
More Looks for Less:
Gotta love a good deal.
Have a fabulous day,
E