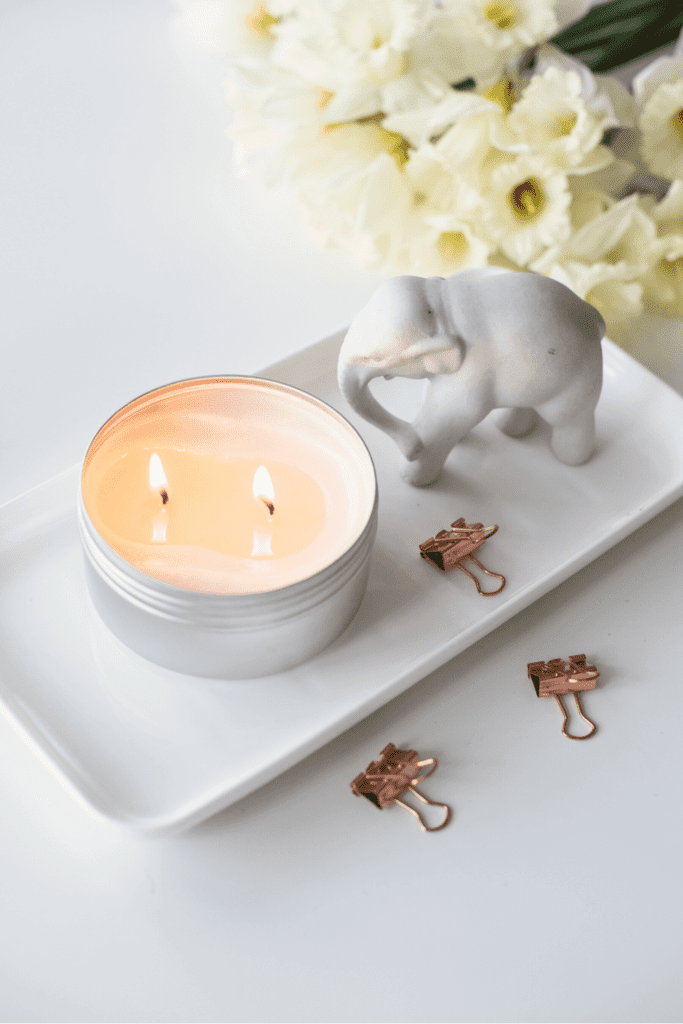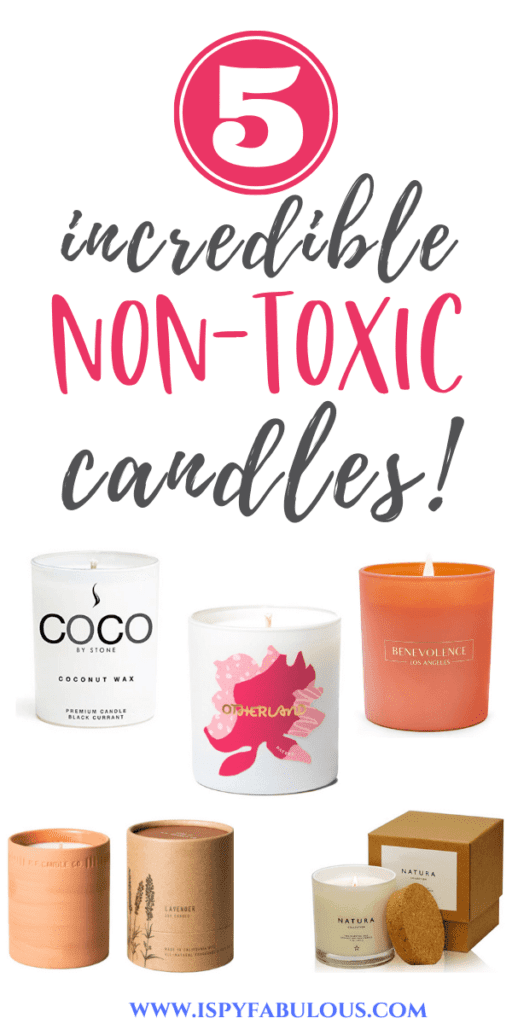 I've had an on-again, off-again relationship with candles. Back when I was a working single woman living in a place where things stayed exactly where I put them until I came back, I loved candles.
Then, kids happened. And, suddenly candles felt like an unnecessary expense and also this massive hazard.
But, truth be told, I missed the small luxury of lighting a beautiful candle and basking in the gentle fragrance as it slowly filled the room.
Of course, after my son was born, I started reading about the toxic fragrances and ingredients used in so many candles and my new stringent requirements for candles made it almost impossible to find any worth buying.
That was years ago, though, and luckily – the non-toxic candle options these days are scent-sational.
See what I did there?
The Thing About Non-Toxic Candles…
There's been this thing about non-toxic candles in the past – if they were super safe to use, with 100% organic cotton or wood wicks, soy or coconut oil wax and only essential oil fragrances – then they were often nothing more than just a cool looking fire hazard.
It took awhile for candle-makers to perfect the art of the non-toxic candle – with safe fragrances that would actually give you that lovely candle scent.
Of course, nothing clean is going to be the same as a paraffin wax and perfume based candle.
But, switching to non-toxic candles are kind of like switching to clean laundry detergent. At first, you miss that overpowering laundry scent.
But, after awhile, you start to find that fragranced laundry detergent smell a little nauseating and it starts to coat your sinuses and throat (as fragrances do). A little longer and you can sniff out those laundry detergents in the air from 6 houses down.
My point is: at first, you may feel that the fragrance even in the best of the best non-toxic candles is a bit lacking, but after awhile, you'll really appreciate the wonderful clean candle experience.
After a lot of trial and error, and a serious appreciation for the new clean candle makers on the market who are making my candle dreams come true, these are my favorite non-toxic candle lines. Affiliate links are used. Enjoy!
The Best Non-Toxic Candles to Light Your World: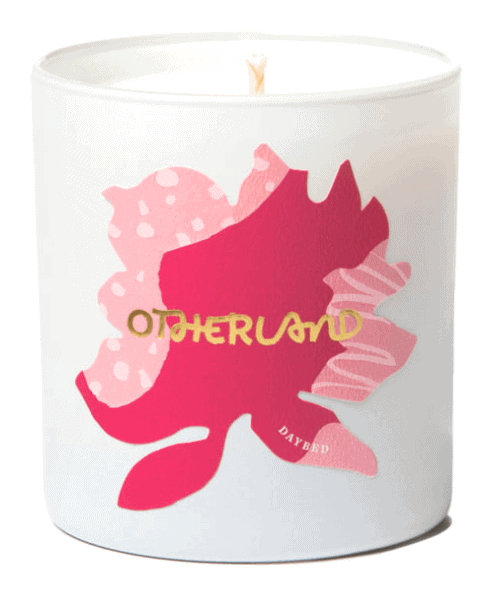 Oh, Overland Candles, how much I love thee – let me count the ways. I love the clean burning soy and coconut wax blend with cotton wick. I love the peony and pear water infused scent. I love that the lid also becomes the coaster. I love that the packaging is luxurious and divine. I love that each candle truly delivers that luxury candle experience – without the toxic price tag.
My preference is the floral Daybed scent, which smells like you're swaying gently in a hammock over a garden of roses.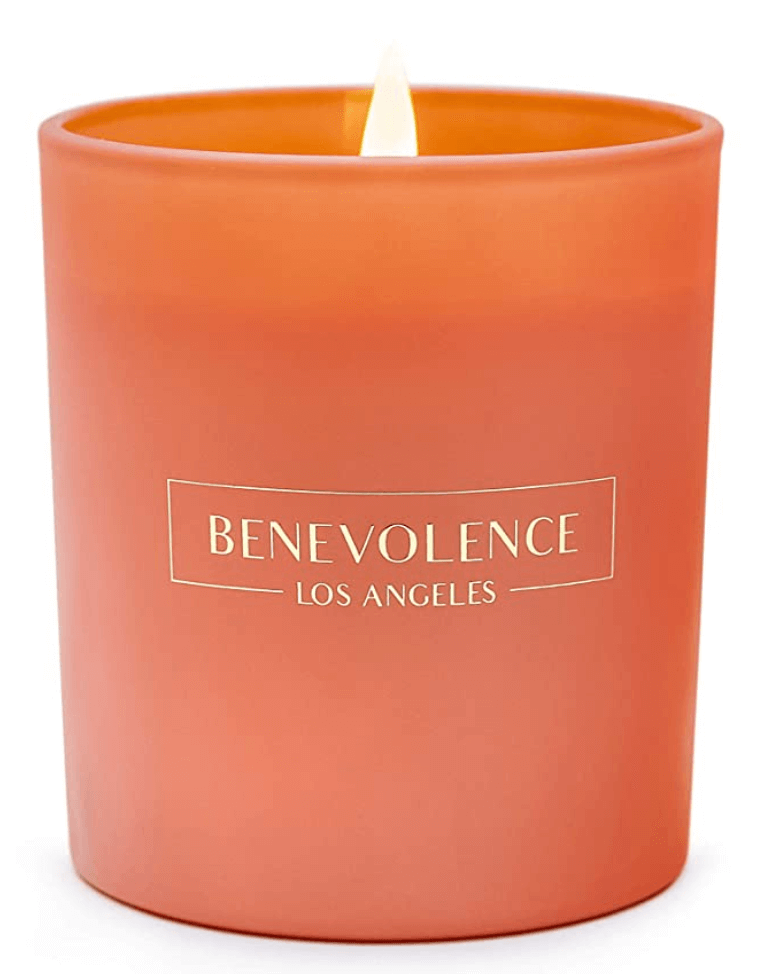 These were some of the first non-toxic candles I found and fell in love with. Not only are these 100% soy, essential oil fragranced, and eco-friendly – but they are a nice size and the jars are totally beautiful.
That would be enough to sell me – but a portion of every candle purchase goes to one of their charities, such as to fight human trafficking and help the rescued rebuild their lives – and that just makes me an immediate loyal customer.
Benevolence candles also make great house-warming gifts and teacher gifts, because they come packaged nicely with a little card that shares the charity their candle supported.
Everyone really loves these candles, which come in matte white, matte black, metallic and beautiful orange containers.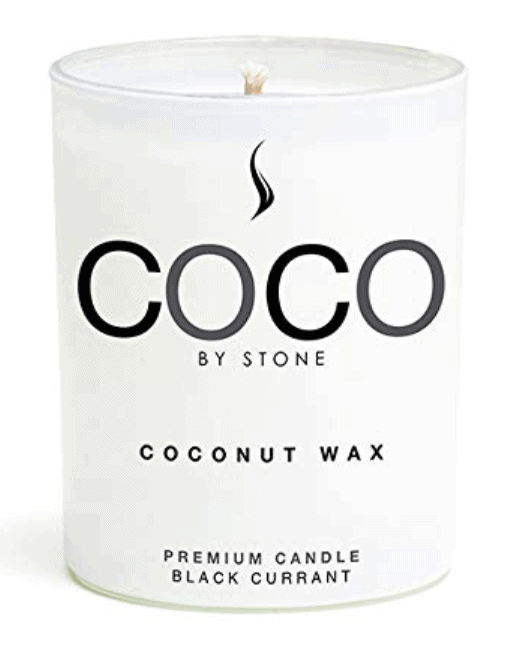 It's hard to find a 100% coconut wax candle, but Stone Candle did it! With a ton of different scents available in a totally clean coconut wax and essential oil blend, you can light your candle and enjoy it, too.
They also have two sizes – which is nice when you're looking to date your candle – not marry it.
Either way, it's super affordable and lovely.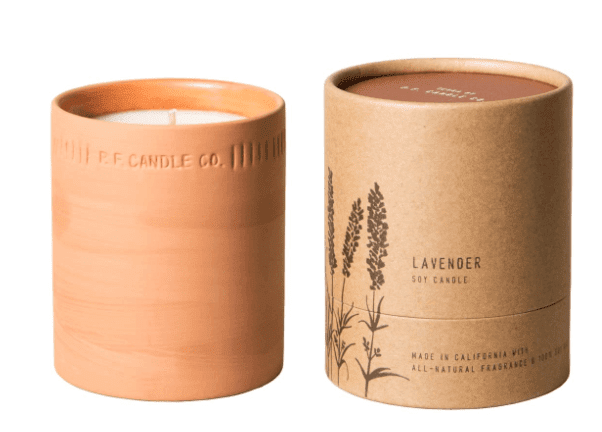 I love the rustic design of these super clean candles. I think the containers would make for perfect little planters when you've finished enjoying the candle, too.
Scented with plant-derived fragrance oils, made with 100% soy wax, and cotton-core wicks, these little terra-cotta jar candles will make sure you don't miss anything about those old candles.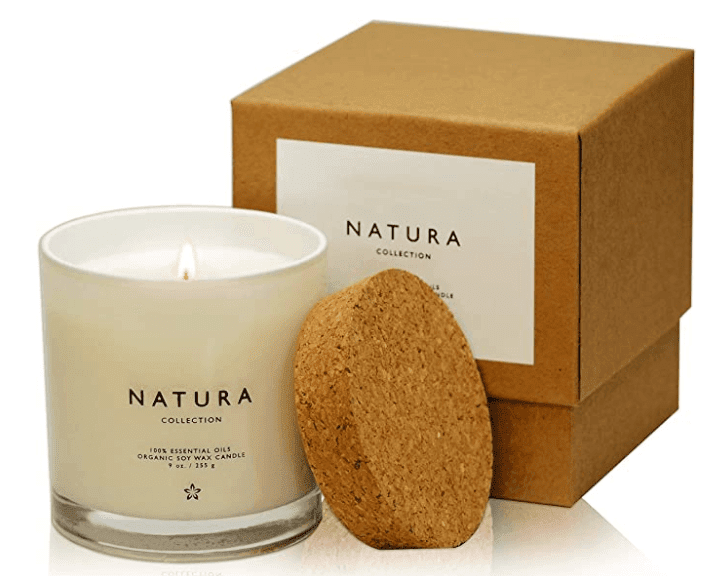 This carefully crafted non-toxic candle boasts a list of benefits – 100% organic soy wax, 100% belgium lavender organic essential oil, 100% cotton lead free wick, paraffin free, phthalate free, and eco-friendly.
Talk about checking off all the boxes.
Not all of the Lulu Candles are scented with essential oils only. They have a very popular candle line that does use fragrance oils and has great reviews, too.
****
Sure, there aren't as many options for candles if you're going the full non-toxic route.
If I didn't have fragrance allergies, I might even stretch the limits a bit and go for a Keap candle or something that uses skin safe fragrance oils combined with essential oils.
I think it really comes down to your personal needs and priorities.
One thing is for sure, there's no reason to burn paraffin wax in your house with awesome clean candle options out there like this.
Do you have a favorite clean candle? Tell us in the comments below!
If you are looking for more clean/wellness content like this, you might also like:
Have a fabulous day!
E