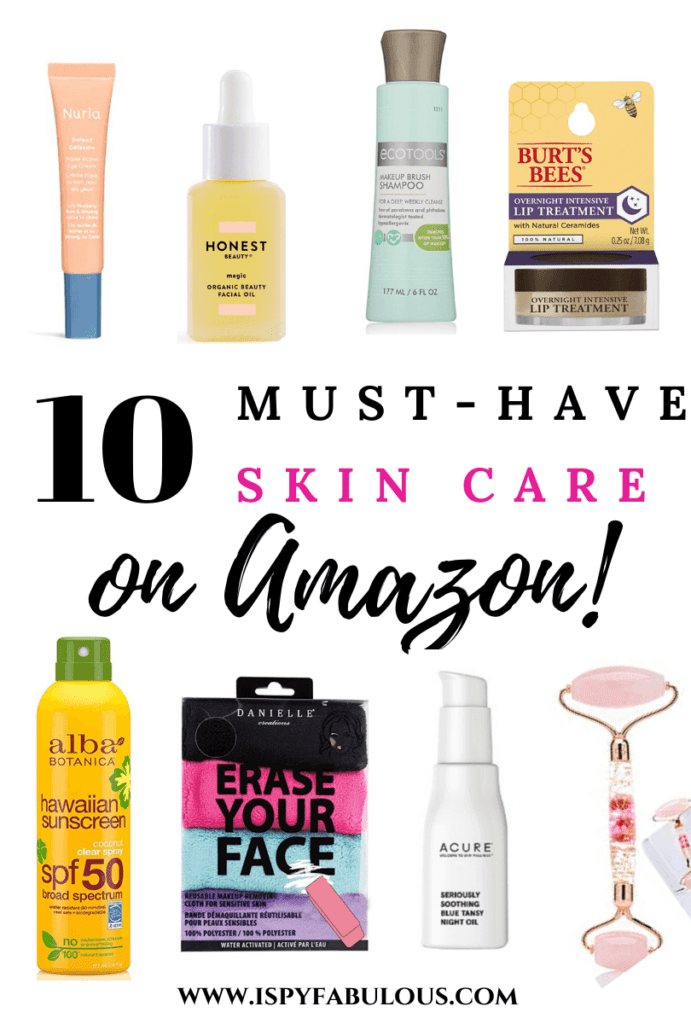 While my staying at home experience has pretty much been the opposite of relaxing (hello 3 kids!), I have tried to make some time to try the beauty and skin care products staring at me on my bathroom counter.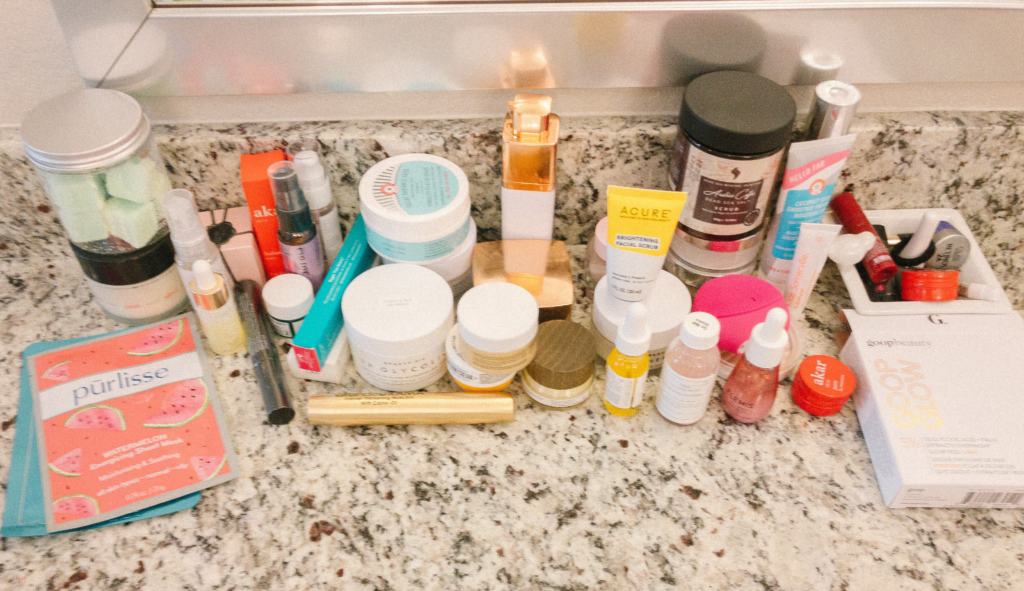 Thanks to my favorite beauty box subscriptions and the occasional PR box from a skin care company, the situation has started to get a little out of control.
But, that got me thinking, it's been awhile since I've shared some of my skin care faves.
I don't know about you, but I love a good ol' Amazon skin care haul.
So, let's check out my skin care faves recently – all available on Amazon. Affiliate links used.
Latest Beauty Faves on Amazon:

Alright, let's talk about this one. I received this in one of my Allure Beauty Boxes and was skeptical, because the packaging wasn't flashy. But, as soon as I started using it, I didn't touch another eye cream until every last drop of this was gone.
I feel like I'm cheating on my Nuria when I use other eye creams. I could tell you how it's a fully plant based formula with all sorts of vitamins and things like ginseng, mulberry root and cucumber, but the real real is that it just feels amazing and my under-eye skin looks smoother and more moisturized.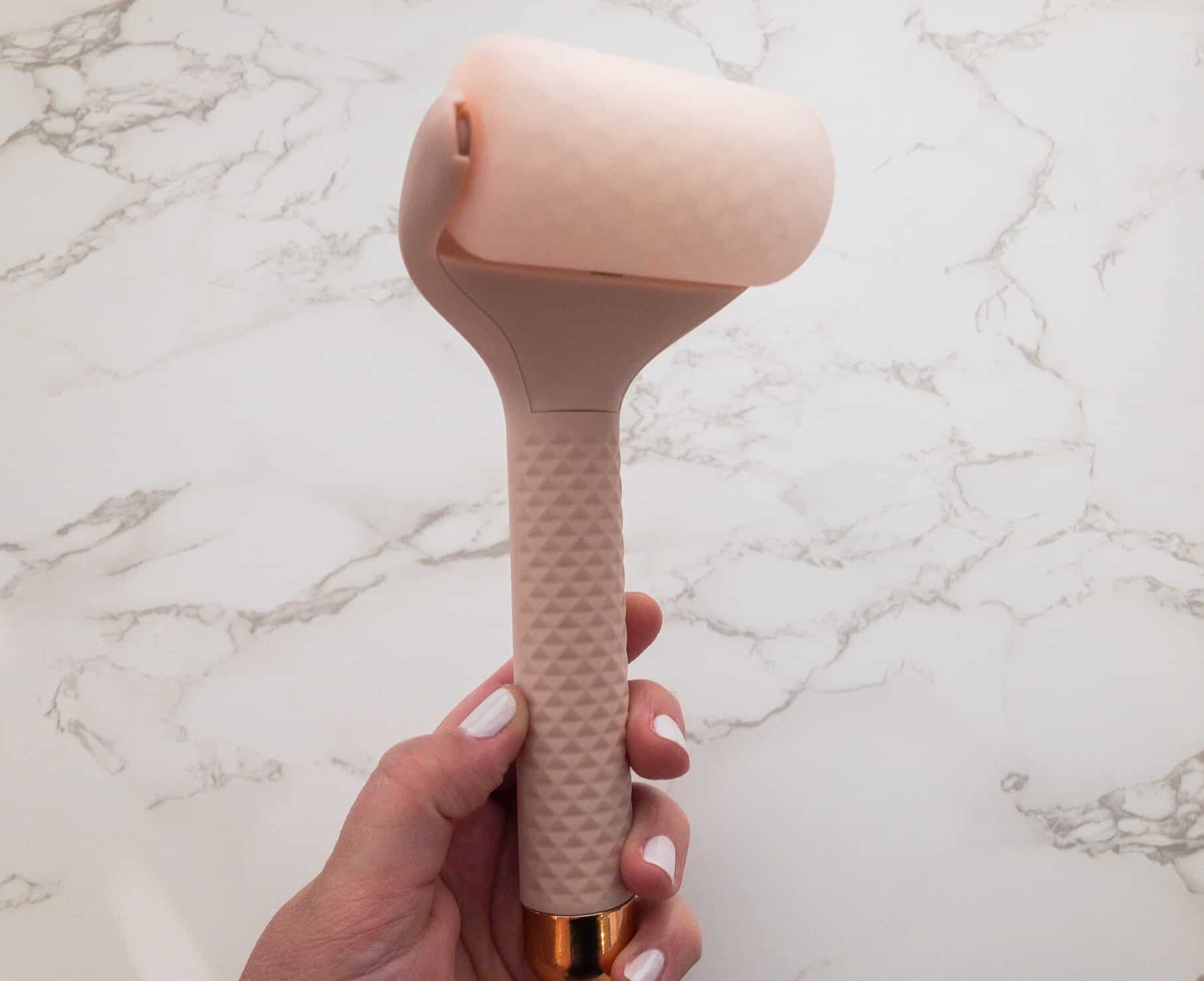 I've been
loving this cooling, soothing skin care roller and use it almost every morning! It only takes a couple of minutes at night and I really feel and see a difference in the morning! I feel like it really reduces puffiness, helps with any swelling in my sinuses/lymph nodes, and helps with undereye bags. I also think my skin looks smoother and tighter after.
I've been giving this as a gift a lot lately, too, and everyone loves it! It's super affordable and you just stash it in your freezer until you are ready to use it.
I wrote a whole post on benefits of ice rolling your face, if you want to read more.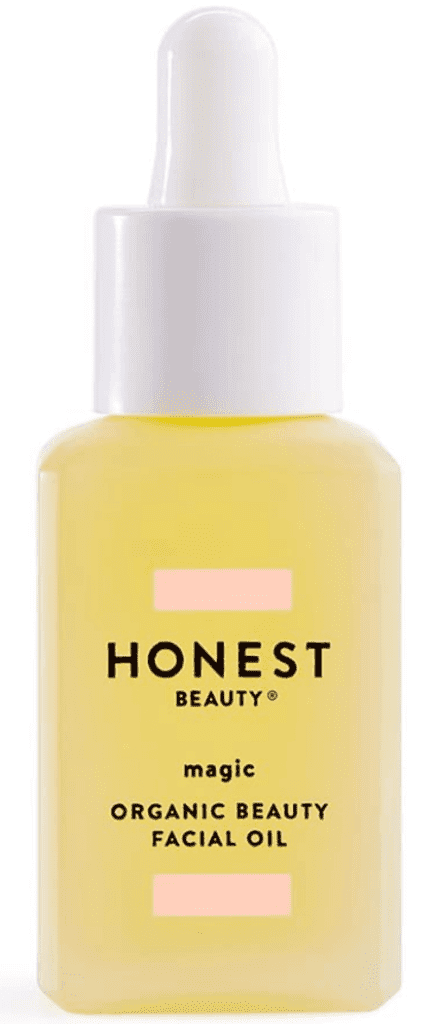 I love a good skin serum or facial oil.
This one is a really great, clean beauty choice with 8 fruit and seed oils, all USDA certified organic!
I love to use this one with the skin care roller. Take a few drops and pat them around your face and then let that roller glide like butter, baby.
You might also love the Honest HydroGel Cream, too.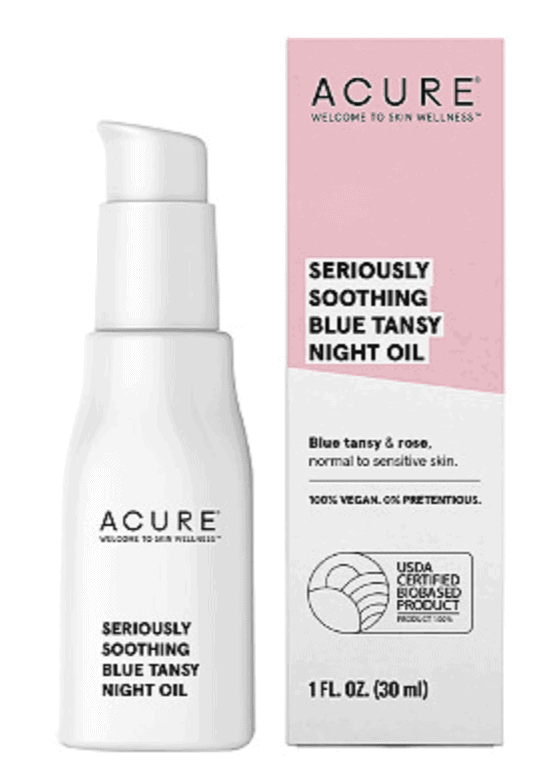 This one, you guys, is just so, so good. It's one of those that I'll deviate from to try some others and then when I come back, I'm like – yep. That's the one.
I sent it to my sister-in-law. She has gorgeous skin, but totally different issues than me, and she loved it, too.
I like to alternate between this one and the Honest, because I do see that they offer different benefits. The Honest is heavier and more moisturizing and this one is just… well, magic.

Don't forget to clean those brushes! They can be the reason you're breaking out or seeing skin issues you don't like.
I wrote a whole post on how I clean my brushes and you can check it out here.
I like this cleaner because it is super gentle, cleans really quickly and effectively, and lasts a long time.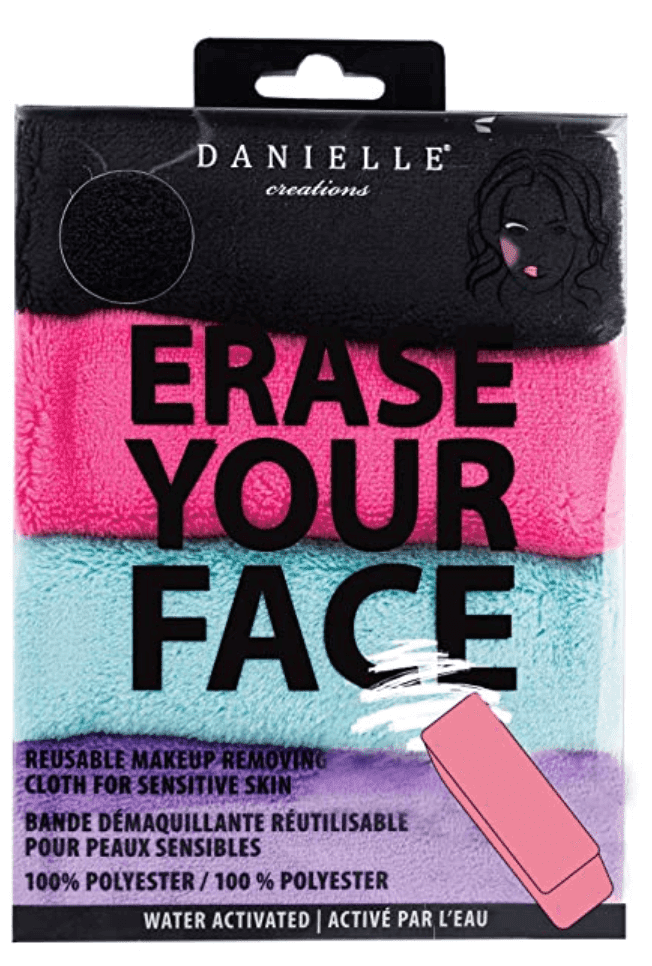 I also have the name brand version, Makeup Eraser, but these are half the price for a pack of 4 and almost the same!
These are so incredibly soft and just feel nice on the skin. I like using them to remove face masks, too, because then it's like a nice little home facial.
Ahh, facials. #RIP

THIS. IS. THE. BEST. SPRAY. SUNSCREEN. EVERRRRRRRR.
Every person in my house is picky with sunscreen and we ALL love this one! It's the ONLY one that my kids don't complain about being sprayed with!
It literally smells good, doesn't get sticky, seriously protects skin and is just amazing.
I waited years before a safe and clean spray sunscreen (that actually worked) hit the market and when this one finally did, I was like – YES. GIMME ALL THE ALBA SUNSCREEN.
If you haven't tried it, I bet you'll love it.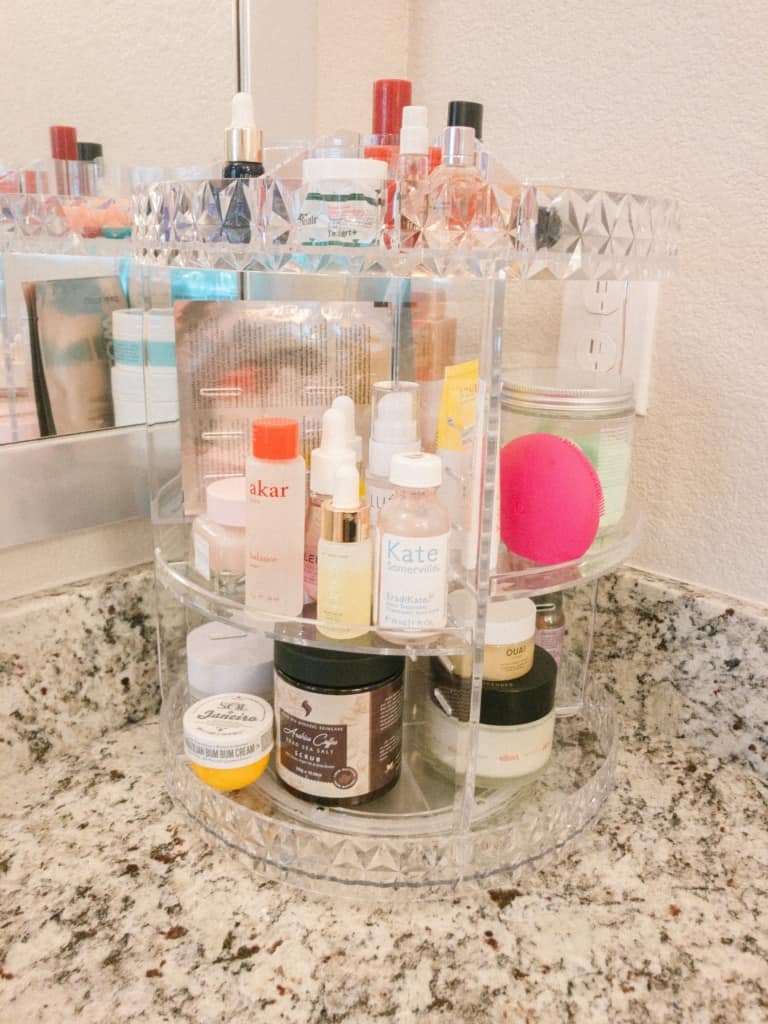 Remember that pile of products on my counter?
Well, I finally did something about it and bought this sweet little number. I think it actually looks better than I expected it to and the shelves are easily adjustable to fit your product stash.
I also really liked the acrylic with the side designs, plus it comes in a couple of other colors, too. Is this technically skin care? No, but you'll have to put all these skin care products somewhere, right?
For more bathroom and makeup organizing ideas, check out this post.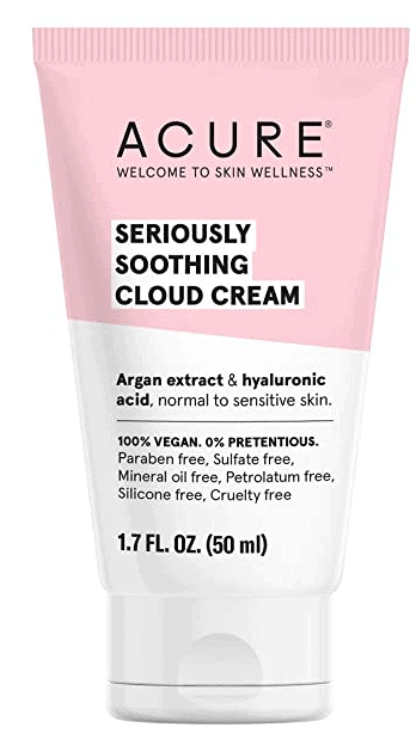 Okay, Acure blew my mind with their Blue Tansy Oil, so naturally, I needed to try a bunch more of their products and the reviews on this one put it at the top of my list.
This cloud cream feels, well, like a cloud, and yet, is loaded with powerful ingredients like argan oil and hyaluronic acid.
This cream is a great fit for oily, acne prone, sensitive, and/or normal skin.
You can check out 9 more of my favorite super affordable nighttime moisturizers in this post.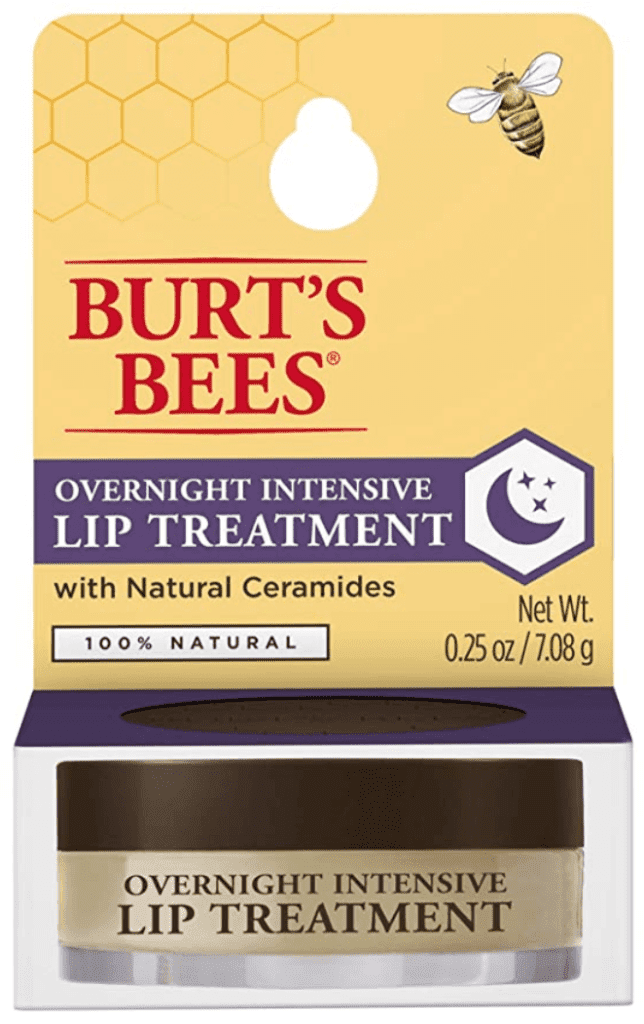 Alright, I know that lip masks are all the rage right now, and sure, they are really good at deeply moisturizing.
But, I have a hard time getting past the goopy feeling.
So, I added this to cart awhile ago and now I am totally hooked! It is just the most perfect nighttime lip moisturizer and I am addicted!
I find that using this every night has made it a lot easier during the day, because a regular chap stick works fine, even in peak hot or cold seasons when my skin is struggling with major dryness.
The price is also much more budget friendly than popular lip masks, too.
Score.
****
Boom. There it is.
10 super great, totally affordable, Amazon skin care finds that I have been majorly loving lately.
Have you found any new products worth sharing? Tell us in the comments below!
If you love affordable skin care posts – you might also like these:
There's a lot more beauty posts too – just click the beauty tab at the top.
Have a fabulous day,
E