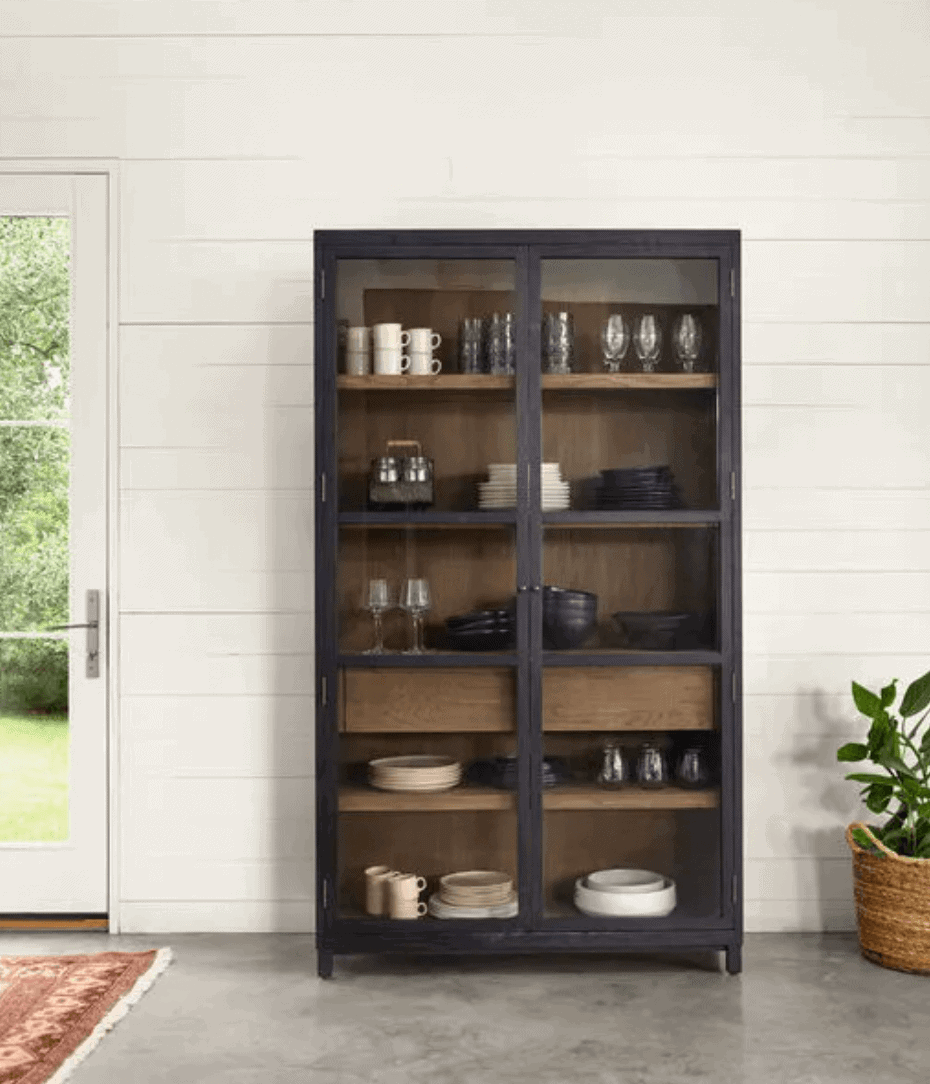 Have you seen the Millie cabinet from Scout & Nimble? Designed in a two-tone black and oak with glass doors and a squared off top, it's a beautiful cabinet with a more modern edge than the arched cabinets that have been big for awhile.
While no one could blame you for splurging on the Scout & Nimble version, you may prefer to get the look for less, in which case, the Ashley Lenston cabinet gives it a very similar look for a fraction of the price.
Check them both out here: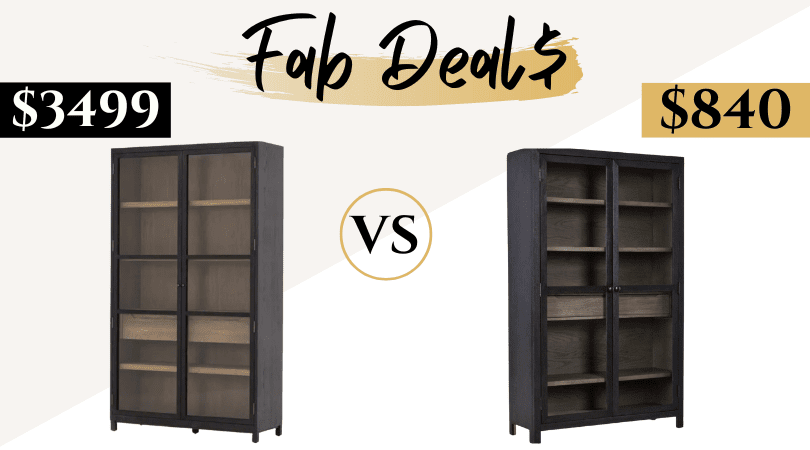 (Price depends on the site – linking to Amazon, because I haven't shopped the other sites that also carry it. The price on Amazon varies and I can't give you an exact price.)
*Affiliate links are used, which means at no cost to you, I may receive a commission if you make a purchase through my links.
More Looks For Less:
Still looking for home decor? There's a ton of posts on the blog with great deals and lookalikes. Here's a few of the most popular ones:
Have a fabulous day,
E