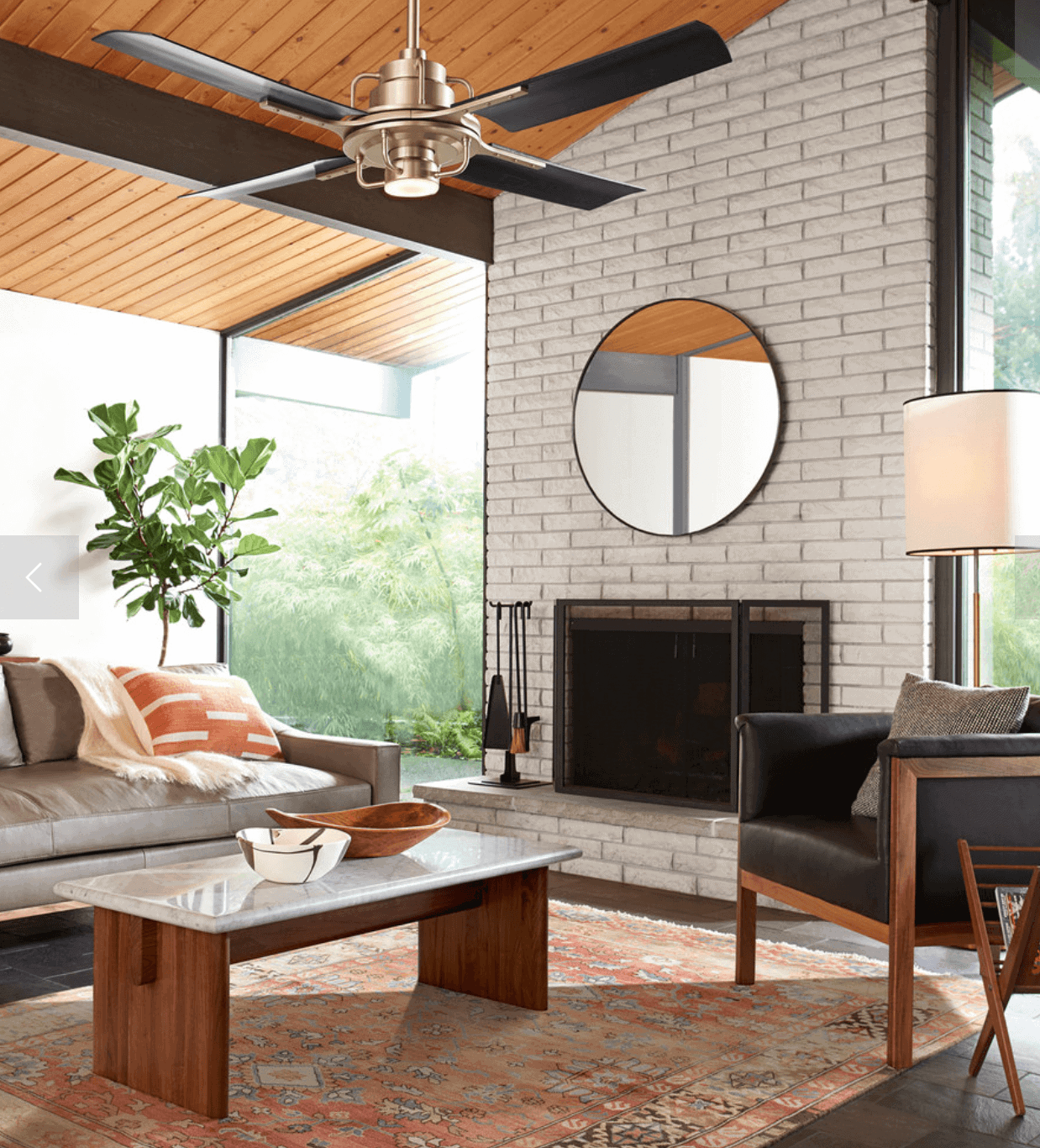 Sometimes, a room just needs a ceiling fan. Having that air flow can really help in some spaces, but it can be difficult to find a ceiling fan that is also attractive. I know when I was sourcing lighting years ago for our new house, finding ceiling fans that weren't ugly was the hardest part.
I eventually stumbled on two that we picked up and still really love – one ceiling fan with acrylic blades (so cool) and another that has a very industrial look. They've been both great finds worth every penny – and they're on this list.
Since then, many ceiling fans have come out that have innovate the old-school ceiling fan into something very chic, from chandeliers with retracting blades to curved wood blades with a very organic feel.
There's a ceiling fan for everyone now and they are packed with smart features, remote controls, LED lights and much more. Let's take a look at the 9 best ceiling fans with lights that aren't ugly.
9 Best Ceiling Fans With Lights That Aren't Ugly: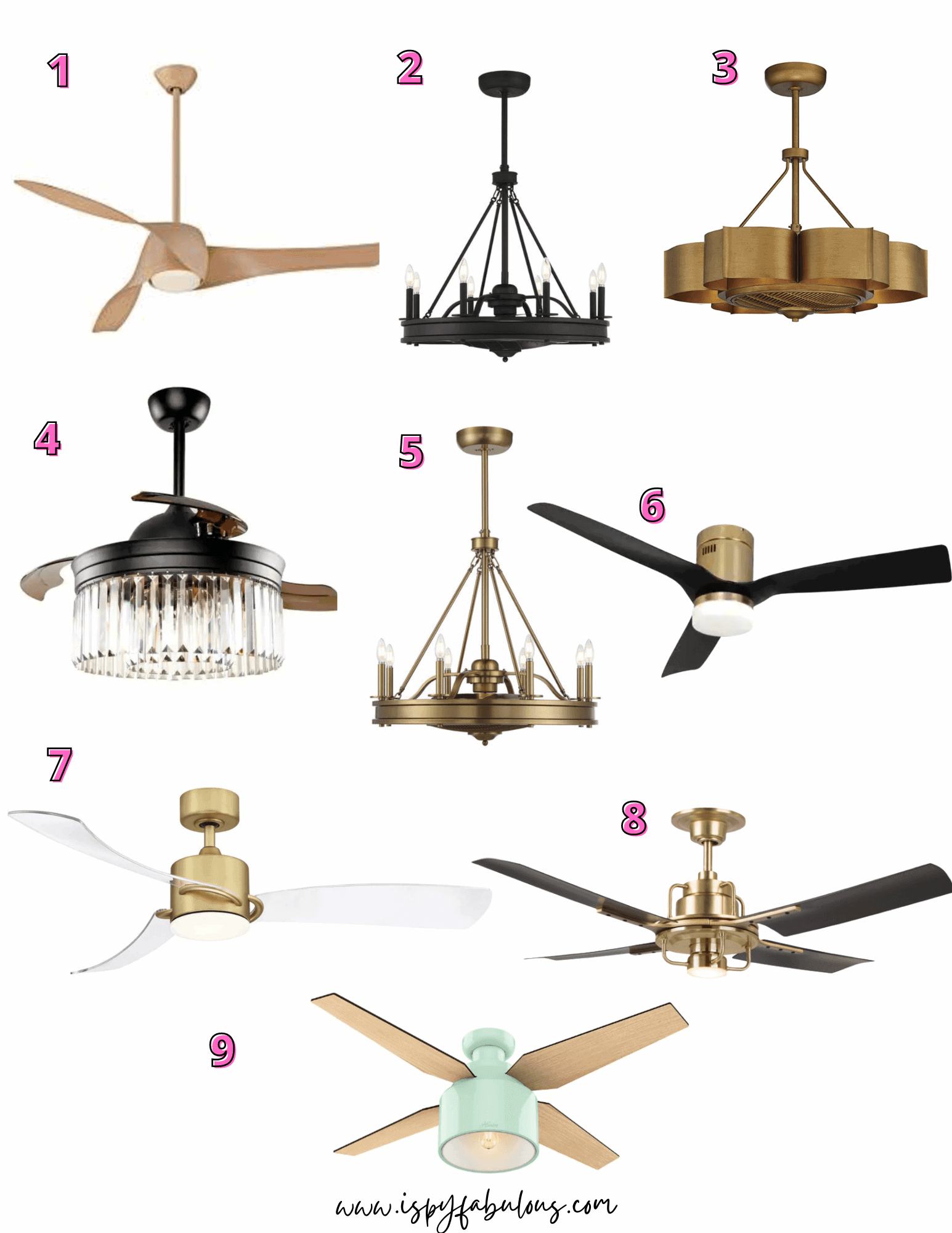 This Smart fan can be controlled with an app or voice commands with your smart device. LED lights offer ambient lighting. Curved wooden blades give it a softer, more romantic look.
Price: $570
Perfect for the farmhouse or modern home.
Price: $1330
Sometimes available on Amazon, here.
Such a cool look. Find it on Amazon, here.
Such a cool style and when the blades retract, it looks like a regular chandelier: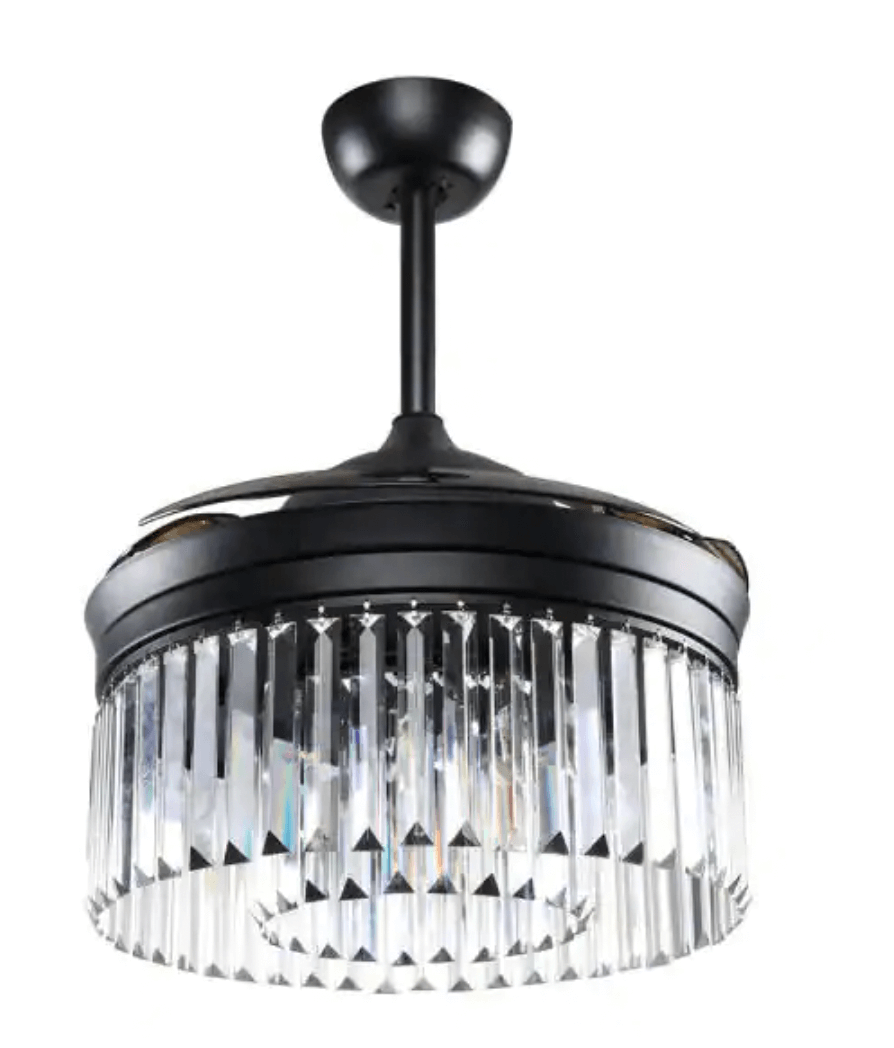 Price: $219!
Just like the matte black, but in gold – which gives it a whole new look.
Price: $1330
Modern style and colors – great for a farmhouse or modern style home without a lot of embellishment:
Great price: $209
4 metal colors, all paired with acrylic blades. I have a very similar fan and it's very cool. People comment on it all the time, if they see it. It really sinks into the ceiling, which is especially great for small spaces, rooms with lower ceilings, or areas where you don't want the focal point to be the light. Because it's in my great room, which is an open space with the kitchen and dining room, I wanted that light to be a fan and also not distract from the pendant lights in the kitchen and chandelier in the dining room. It worked perfectly.
Price: $483
Adorable retro fan with 4 color options for the base, the mint green, a light pink, black and dove gray, all with the oak blades.
Price: $350, free shipping and a free gift. I love shopping with Lumens!
A modern ceiling fan with a bit of an airplane propeller look. I got this for my loft and they accidentally sent me two. When I told them, they said keep it, so I put one in the boy's room, too! They've been awesome.
I love how the different color combinations give it a whole new look. Well worth the money.
Price: $799
More Home Decor Finds:
****
I hope you found something you loved today. Thanks for reading!
Have a fabulous day,
E