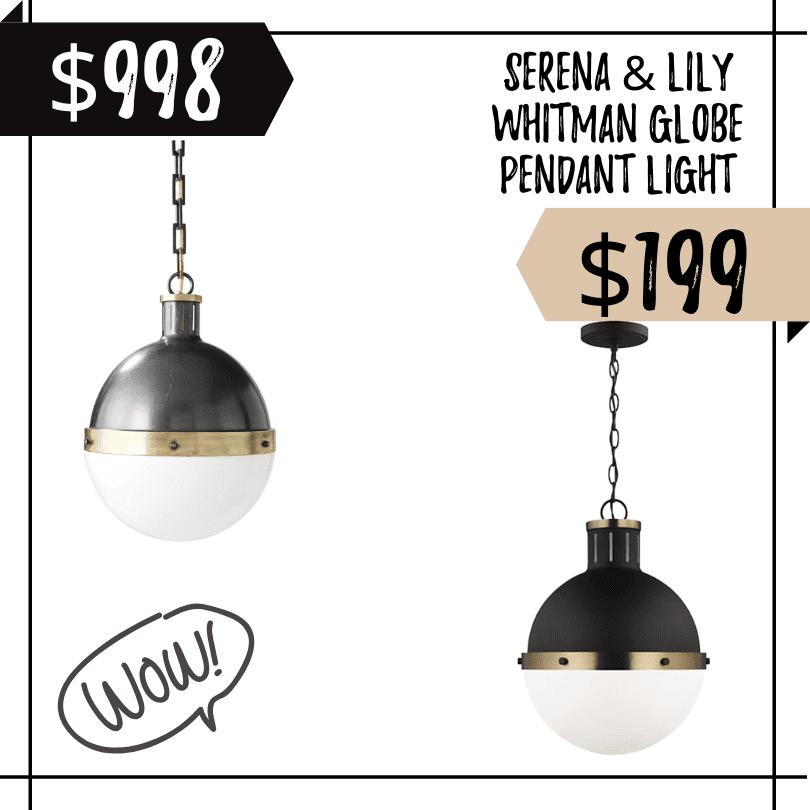 I'm obsessed with globe pendant lights. There are SO many good ones and I've been working on a round-up of my favorites for the blog, because my cousin is looking for the right one for over her island. The Serena & Lily Whitman Pendant Light has been used in so many gorgeous spaces and has a very dedicated fan base – and for good reason – it's perfect.
So, when I spotted a pretty impressive lookalike – I just had to share. Good news, too, this one is available in 4 different colors and two sizes, so you can really find the right one for you.
Lumens Hanks Pendant Light – available in medium and large (the medium is the same size as the S&L large) and 4 colors
Here are all four color options for the Hanks Pendant Light: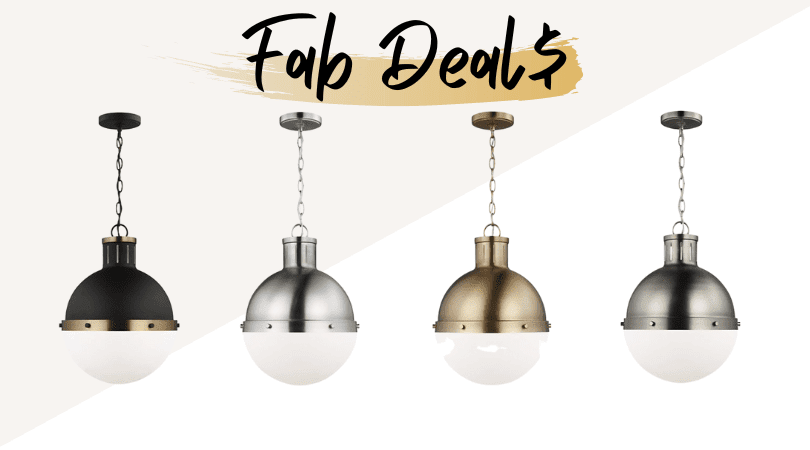 Make sure to check the sizes and measure before buying lighting, especially pendant lights. I see a lot of spaces where the pendants are too small for the space and they look dwarfed by the size of the island.
*Affiliate links are used in this post, which means at no cost to you, I may receive a commission if you make a purchase through my links. Thank you!
More Lighting Posts:
Still shopping for lighting? Maybe one of these posts has your new favorite:
More Serena & Lily Posts:
Love them as much as I do? Maybe your new favorite thing is here:
****
Have you bought the Serena & Lily Whitman pendant or a lookalike? I'd love to know. They are SO good!
Have a fabulous day,
E