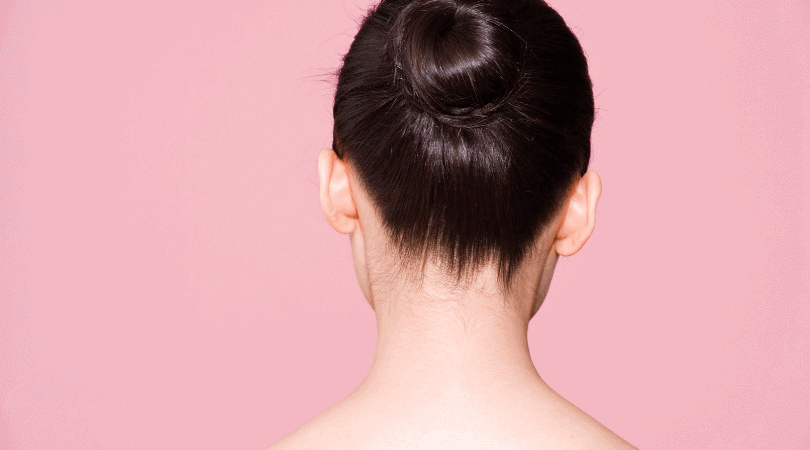 Dirty hair? Don't care! These easy bun hairstyles will have your hair up, styled and off your neck in no time. So, whether you live somewhere that's hotter than the surface of the sun or you just don't have the time to wash and style, these are the tutorials that will get your hair up in a flash.
Plus, with lots of options, from low, sleek buns to high and messy, there are tons of options to help you bun that hair in a hurry. And, no shame in that game, the bun is a hairstyle all its own.
Let's dive in to some video tutorials on bun hairstyles. Find the right one for you and get started!
22 Easy Bun Hairstyles: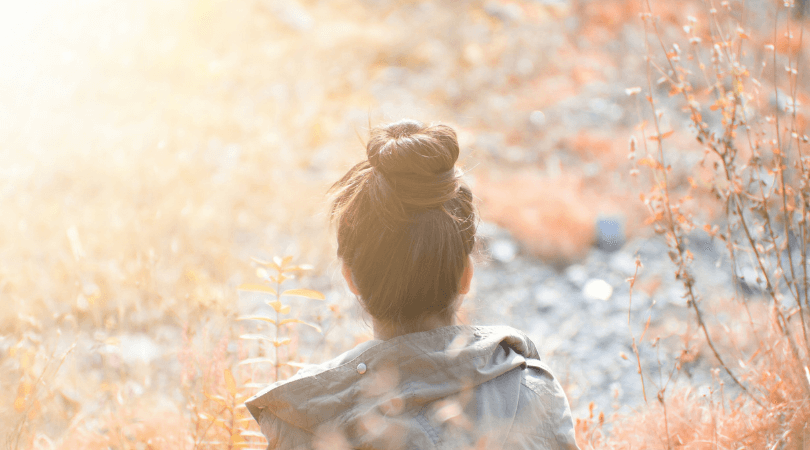 Each of these styles are the brainchild of the person in the video and I link their YouTube channel for you so you can head on over to their channel for more hair inspo if they have similar hair and style to you. I can hardly believe how talented these hair vloggers are and love watching and trying their gorgeous hair looks.
1. 3 Fall Low Bun Hairstyles
Gosh, Missy Sue is just a total hair genius. I have shared some of her videos in other hair posts and I can't believe how creative she is. She just keeps pumping out content! Incredible!
And, with over a million followers, she's a must-watch stylist for incredible hairstyles and tips. These 3 fall low buns are SO chic. I don't have the thickest hair, but I think I could pull off a couple of theses!
2. 3 Easy Low Bun Hairstyles
Another winner. I absolutely love Alex Gaboury and her channel. This tutorial has 3 more low buns that would be perfect for any event in the dead heat of summer when you're sweating through your clothes or even for that event when you've maxxed out your dry shampoo usage and need to get that hair up until its wash day.
3. 4 Easy Low Messy Bun Hairstyles
Really love these looks and how she twists the hair to create more interest in very little time. This video is from the Awesome Hairstyles channel, which is another great one to follow.
I love a good messy bun – for more messy bun ideas, check out one of my most popular posts with 29 messy bun tutorials.
4. Sleek Low Bun Tutorial
I love how she breaks this down step-by-step. It would work for short or long hair, too, making for a versatile style. A beautiful style that can be thrown together quickly for no-shower days, but also perfect for an event. Check out more hairstyles by Effortless Beauty here.
5. 4 Easy Buns
Love these quick and simple easy bun styles. Shawna walks us through four styles: top knot, messy bun, fan bun and crossover low bun – in under 10 minutes!
6. 2-Minute Elegant Bun Hairstyles
I'm always amazed at how easily Tina is able to whip up these stunning hairstyles. You've gotta see this one to believe it. Just love this one.
For 7 more chic chignon style looks similar to this one, check out this post.
7. Quick & Easy Low Bun
This center-parted, sleek low bun is the bun of the moment. I'm seeing it all over Instagram right now. Sagonia is beautiful and her channel has a ton of great tips like this one.
It's so easy – yet it looks so put together.
8. 2 Minute Roll & Tuck Bun
Oh, I just love this one. The addition of the simple pearl comb makes this special even ready in no time. Check out the Glamrs channel for more great tips.
9. 4 Easy Pencil Buns
I used to love a good pencil bun. They were the hallmark of almost every teacher by the end of the day. You can use hair chopsticks and other hair sticks to add pizzazz to the hairstyle, too. Check out the Hairstyle Diaries channel for a ton more inspo.
*****
Did you find your next favorite hairstyle? I want to try so many of these now!
For more great hair inspo, you might also love these posts:
Have a fabulous day,
E