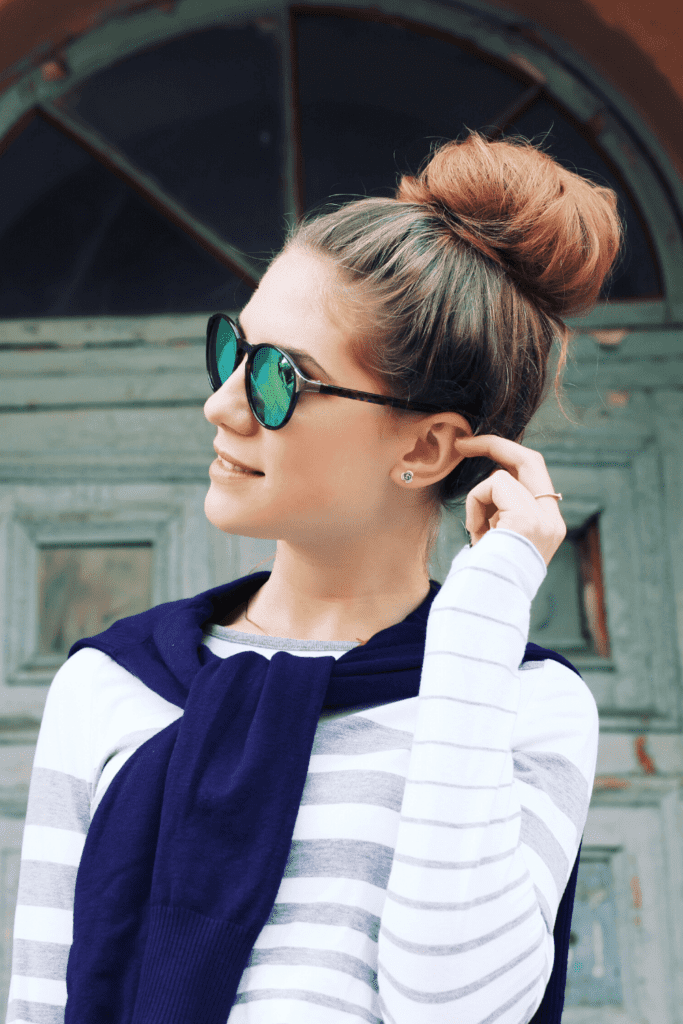 Summer is finally here and she's a hot one! If you're anything like me, you hate having your hair sticking to your neck within a few minutes of stepping outside.
Enter: The Summer Hairstyle! These are easy, breezy summer hairstyles that will get the hair up so it can't frizz out or get glued to your neck. #GROSS
Easy, Breezy Summer Hairstyles:
I wish I were a maverick at hairstyles. Truth be told, I'm in a messy bun more days than not. Some days, I'll look for a little hair inspiration just to get myself to do something a little different. I'm always grateful when I take a few minutes for myself in the morning, because it can humanize the whole experience of chasing and caring for littles all day.
When I'm going to do an updo, I like to run a hair oil through my hair. This one is crazy affordable, smells good, and sinks in without getting greasy. I also like to use a mousse to help give the look some hold. This one smells like a trip to Hawaii and is so good.
I also love a good air-dried style and have shared my favorite products for that, too.
Today we are checking out a bunch of really cute, inspiring step-by-step tutorials of summer hairstyles. Some use adorable hair accessories that are super affordable if you don't already have them.
These styles are shared courtesy of the incredible hair bloggers who created them.
Easy Hairstyles for Hot Summer Days:
1. Triple Bun:
Such an easy take on the mom bun. Make three instead of one. Voila! Super easy and fun – and would work great for shorter hair length that won't all go up into a high bun.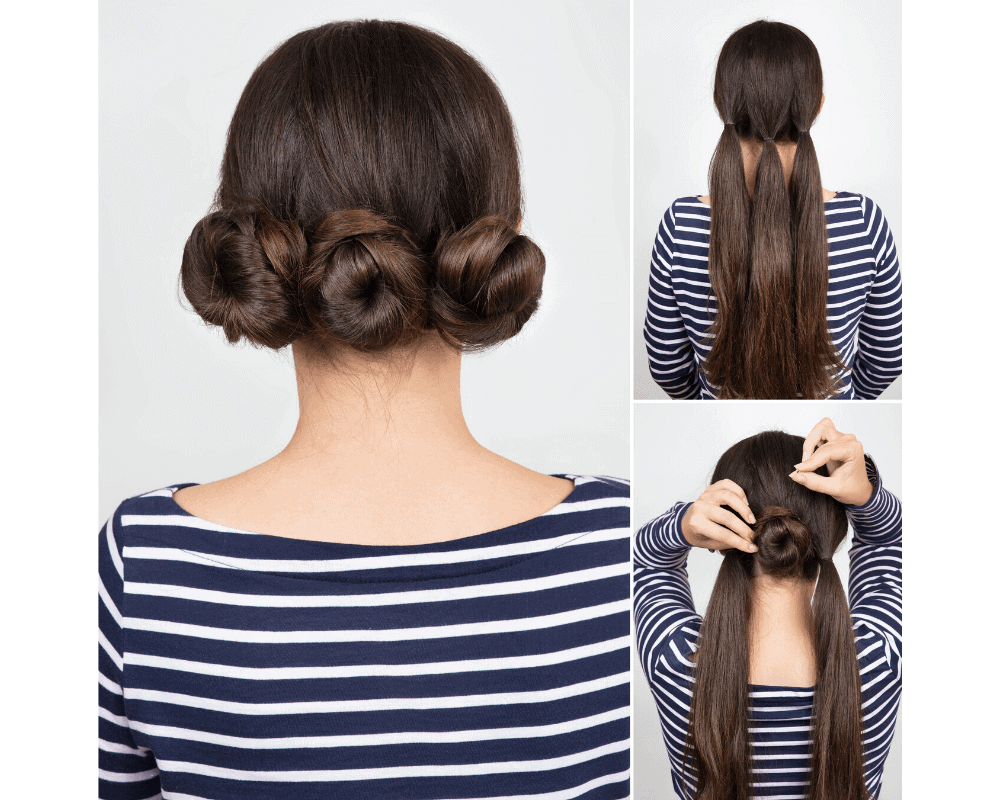 2. Fishtail Braid Bun:
Do a pony, make that quick fishtail braid and then bun it up for extra fullness and texture. If you're not great at fishtail brands like yours truly, this gives you a pass to do the best you can and then just hide it in the bun.
3. Quick, Low Chignon:
Love this super easy and chic chignon-look, when actually, it's just a rolled double pony with some hair pinned over. A hair hack – I love it! This would work really well for different hair types, too, such as mine – which is really layered. The multi-pony approach would help keep all the hair together.
4. Side Braid with Messy Bun:
Okay, first off – she has GORGEOUS hair. And then the quick side braid with the messy bun is just quick and fab! plus, this can work for a lot of hair types, particularly longer hair, while getting it all off the neck during heatwaves. Brilliant.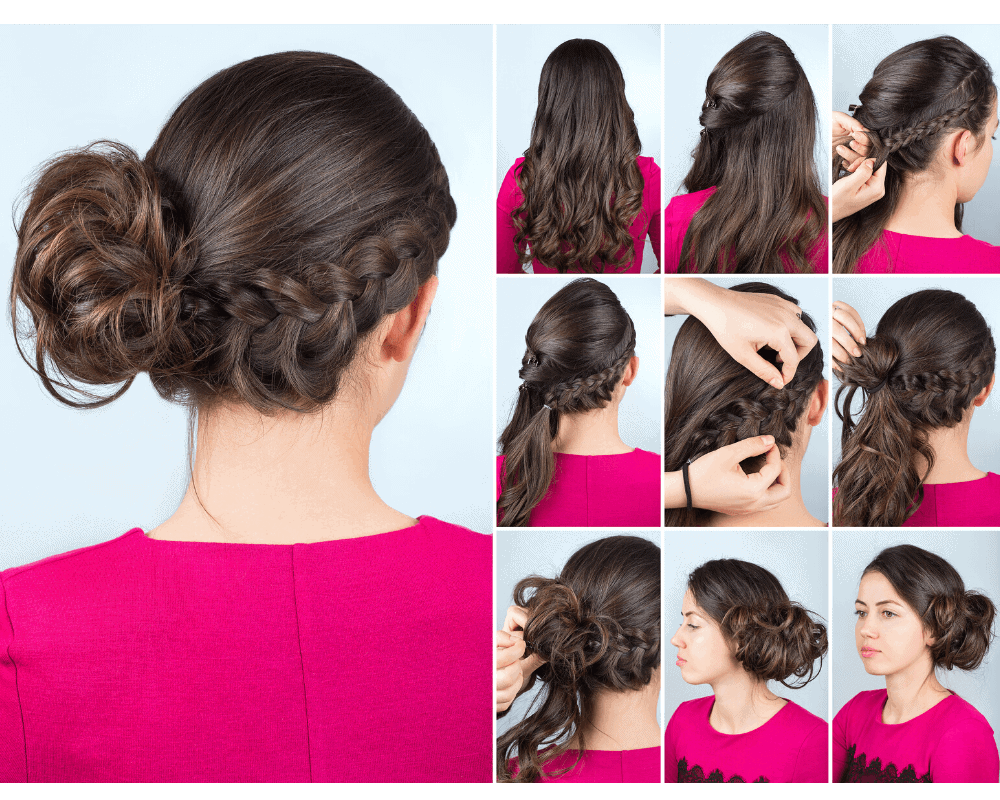 5. Triple Braid Pony Bun:
Another one that is just so easy and I never would've thought of this on my own. Pony, make three braids, then wrap. Boom. Gorgeous.
6. Retro Bun with Scarf:
Scarves are such an easy way to add charm to a look and this retro bun with a scarf is so cute. The super curled bangs are something you could customize to your comfort zone and still enjoy parts of the look.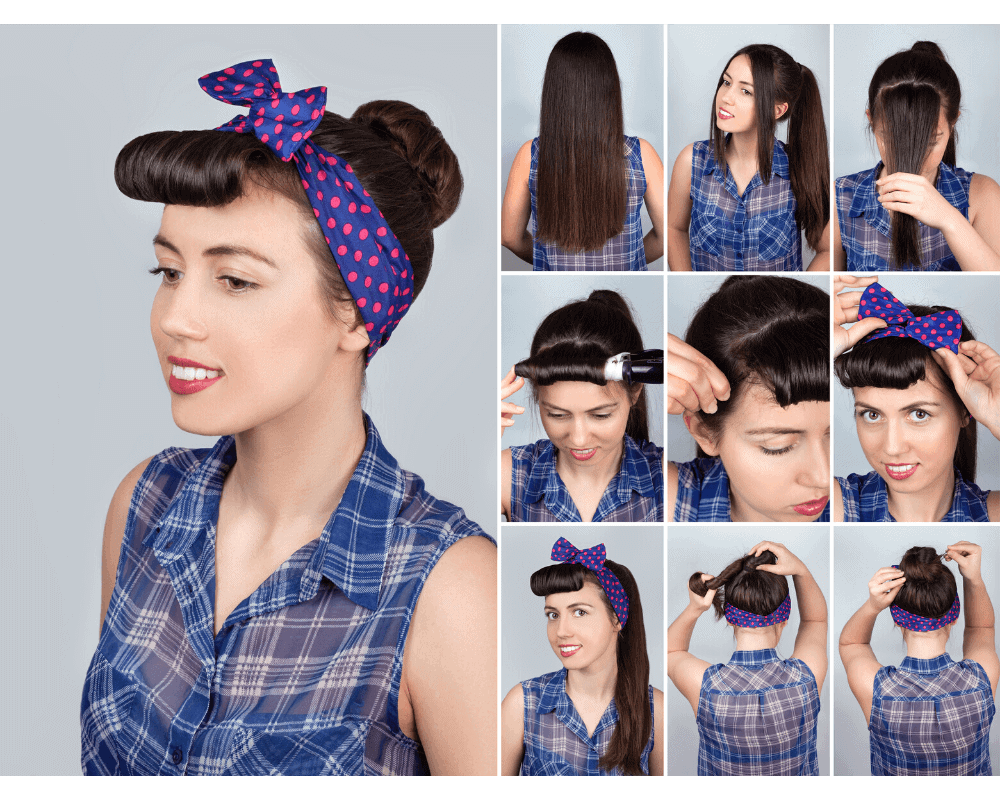 7. Lose Fishtail Braid:
I am not a great braider, so this kind fo loose, hard to screw up braid is right up my alley. In fact, there's not much braiding at all, just smaller ponytails that are flipped inside out before adding more hair. Winning!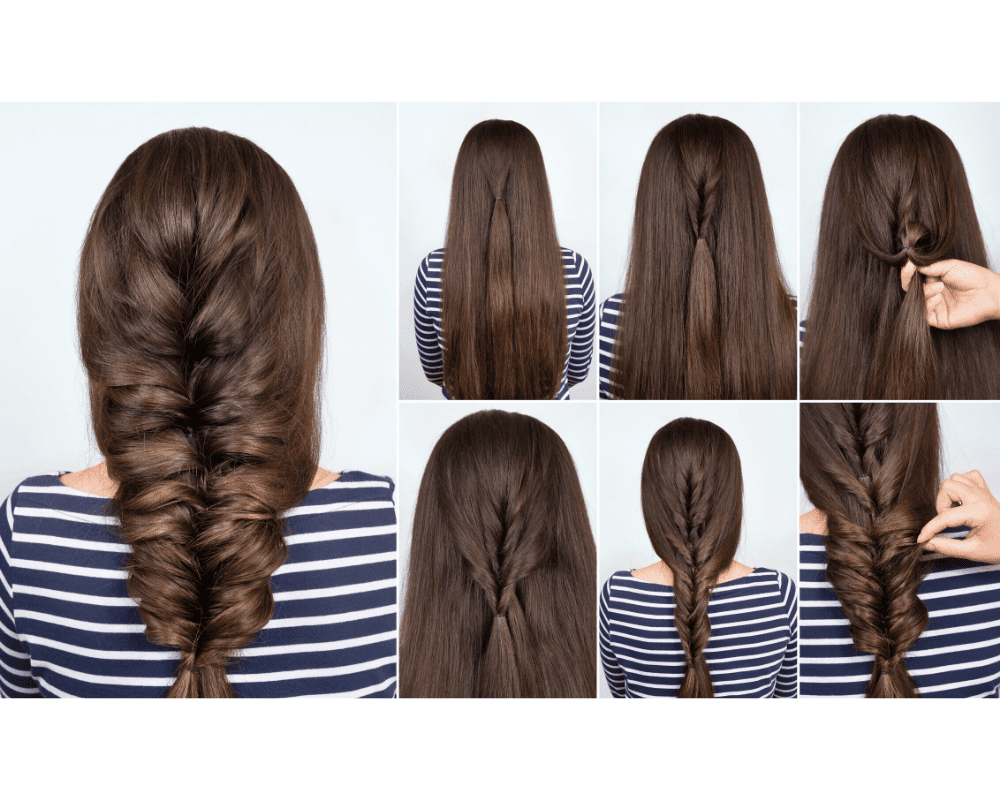 8. Chic Updo with Pearls:
Why wear the necklace, when you can use it in your hair? So very Grace Kelly. And, with a quick tutorial like this, you'll be ready for that evening summer dinner in no time. Sweat be gone!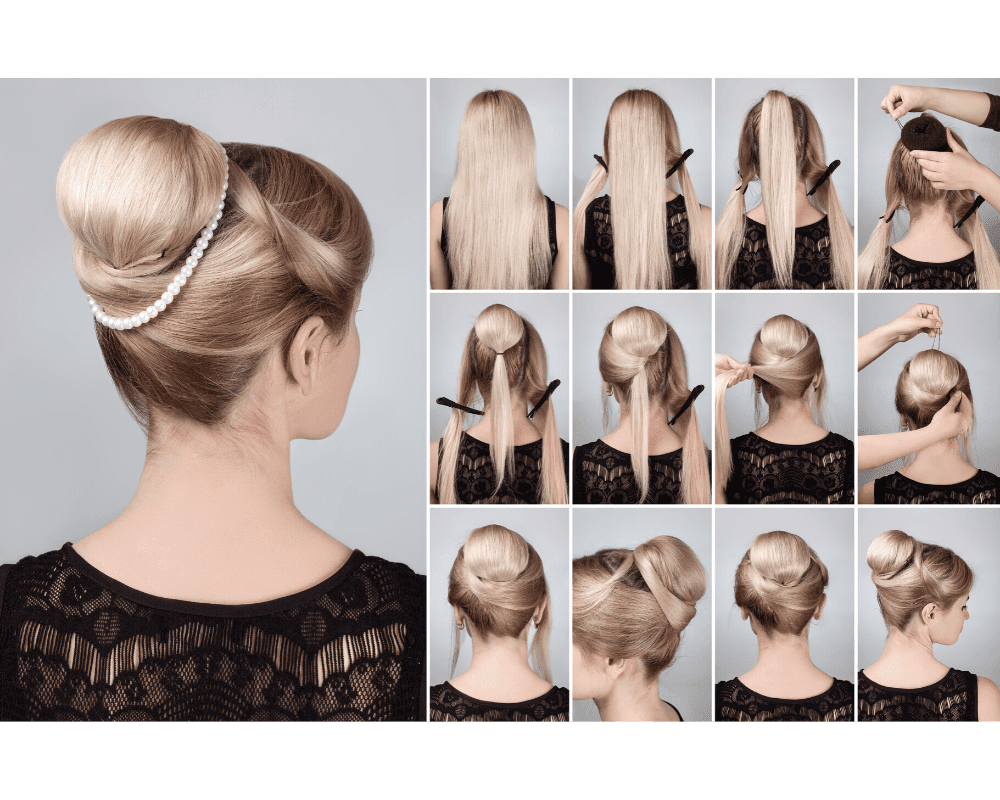 9. Low Braided Bun:
Wow, this one is so creative and really fun! You might need an extra set of hands for this one, or maybe not, depending on your comfort level. Super cute and really different.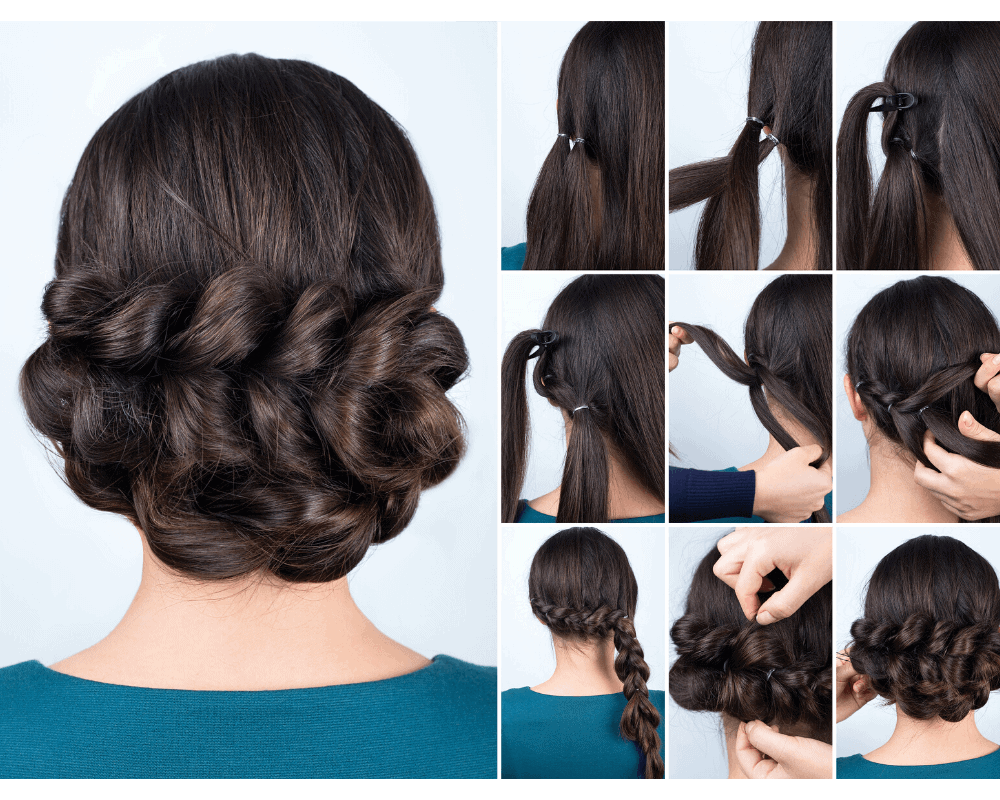 10. Rolled Double Buns:
I can't believe what a difference it makes to add simple details like rolled sides and two buns instead of just one. I get so stuck with just doing the high messy bun and I have been missing out with all of these easy and adorable hairstyles.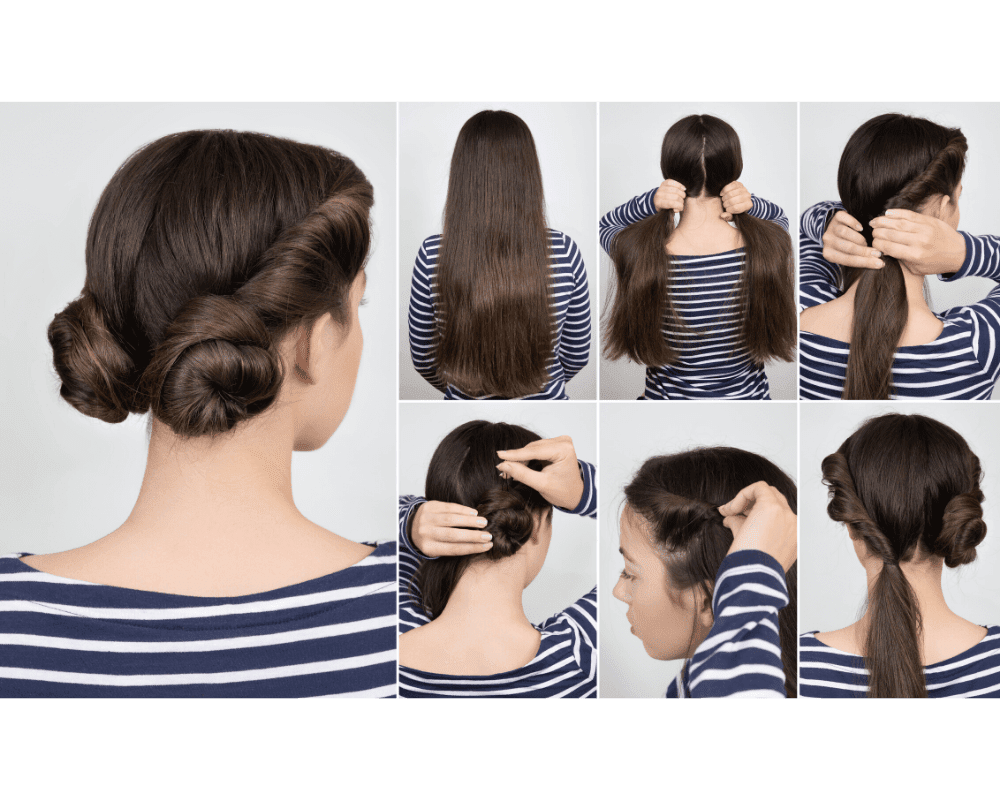 ****
Would you try any of these styles? Which is your favorite? I'm always amazed what just a small change can do to give our hair and appearance a whole fresh look.
If you are looking for more hair tutorials, check out some of these other posts:
Have a fabulous day,
E