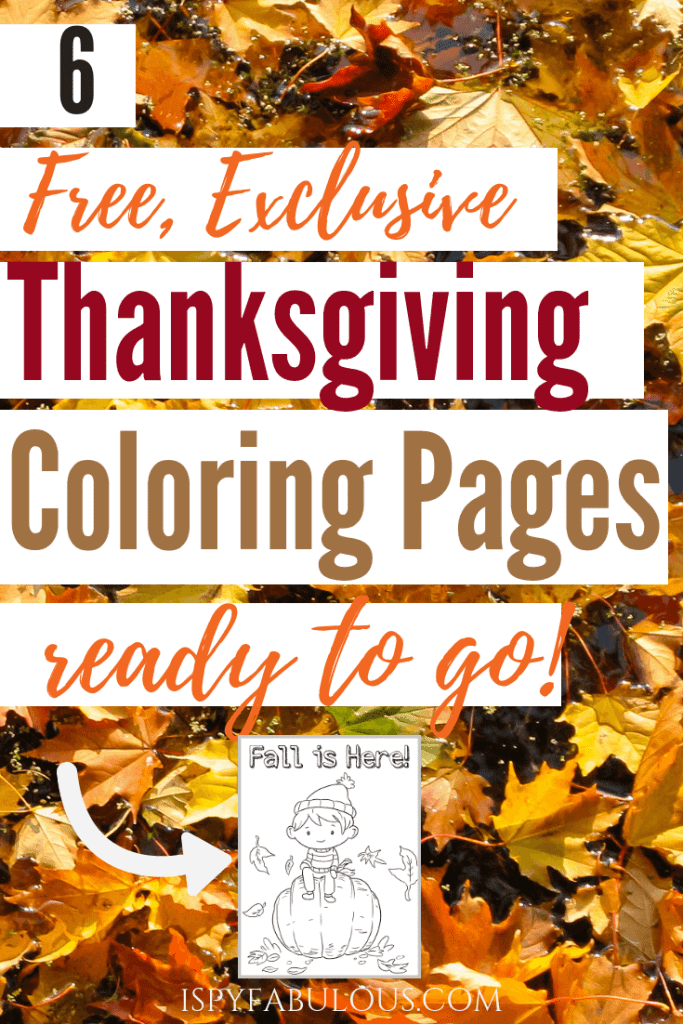 It's almost that time again! Who loves Thanksgiving? We love Thanksgiving!
I especially love Thanksgiving, because my husband is the family cook and his favorite meal of the year is Thanksgiving.
He cooks the entire thing without breaking a sweat, with a smile on his face, everything turns out perfect and the kitchen is spotless.
I wish I could share his secrets; but I think it's just the magic skills of a trained chef.
Why I Love Printable Coloring Pages:
But, that means it's my job to get everything decorated and plan any activities for the kids.
The former teacher in me loves, loves creative activities like art and coloring.
So, since the Halloween coloring pages were such a hit – I decided to create 6 more exclusive coloring pages, only available right here – for free.
That's right.
All you need to do is click here to download or click on the image below and all 6 will download for you.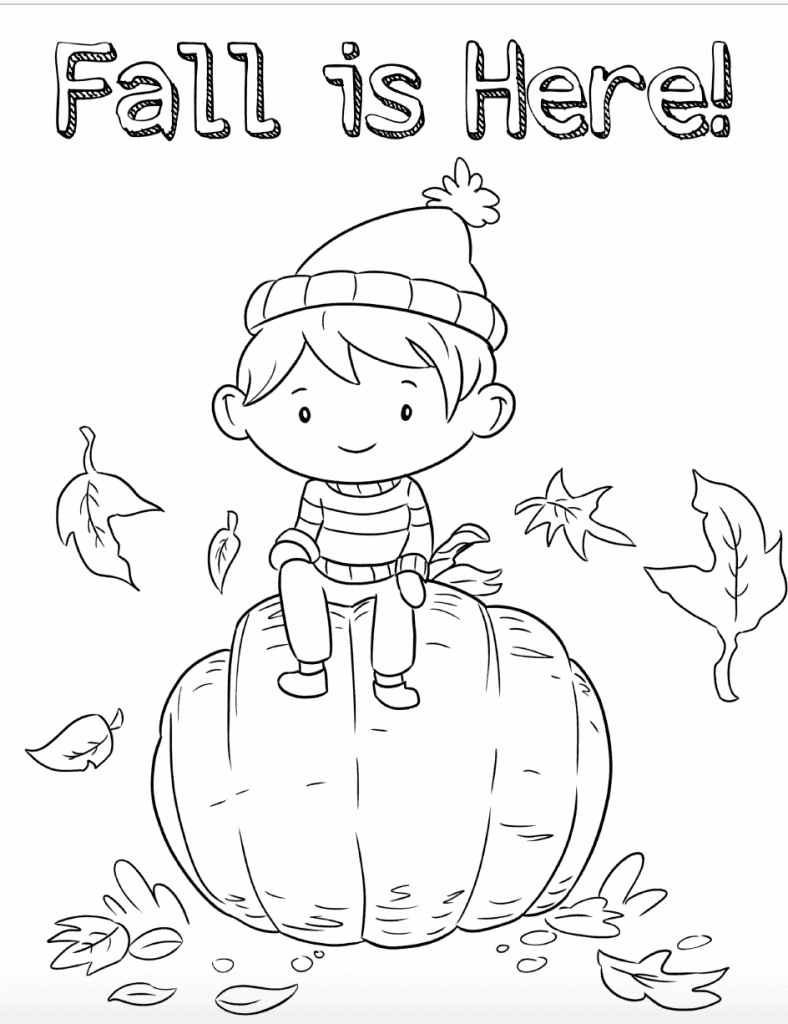 Ways to Use Thanksgiving Coloring Pages:
These are as easy and print and go.
So, use them to fill in empty time during Thanksgiving break. Use them to keep the kids busy on turkey day. Use them in the car when driving to a get-together. Put them on the kids' table during Thanksgiving to buy you some extra time to relax.
Easy. Easy. Easy.
My kids are loving these Crayola Silly Smell Twistables (affiliate link) and I love that they don't break as easy or leave shards of paper everywhere.
#WINWIN
And, if you are looking for more easy, free printables – check out the free Thanksgiving Word Search or the new I Spy Thanksgiving printable.
Or, for more a month-long gratitude activity, you'll love this gratitude tree printable.
*****
What are your plans for Thanksgiving? Are you the cook?
Share your favorite Thanksgiving traditions in the comments below!
Have a fabulous day,
E