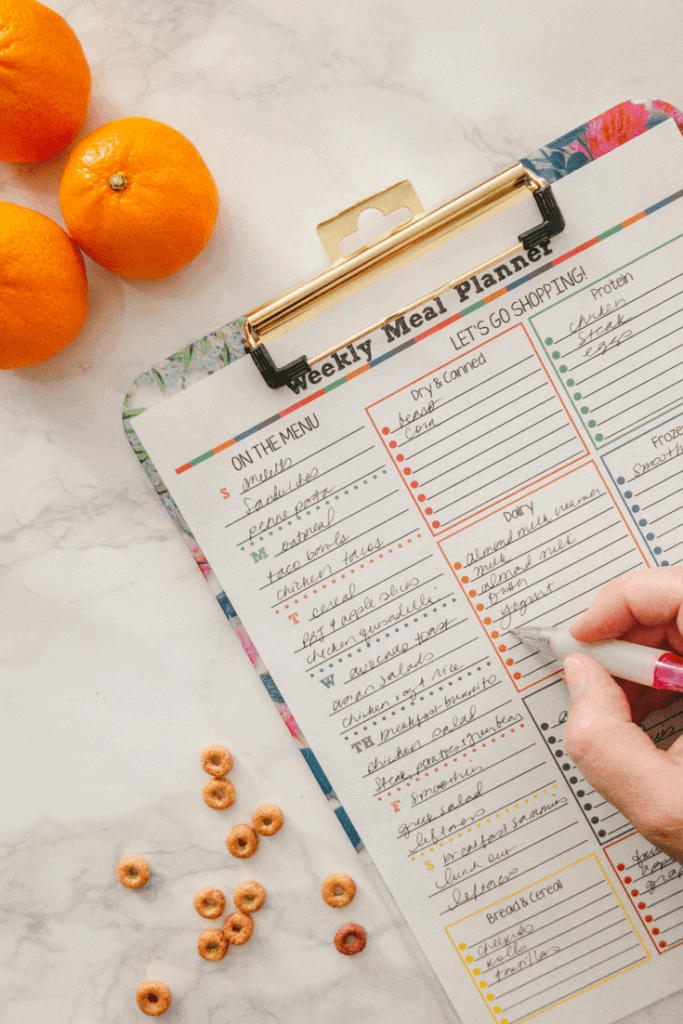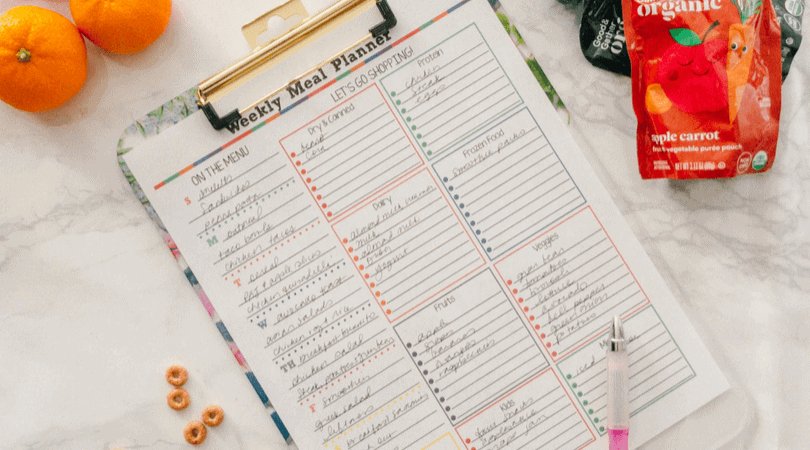 I don't know about you, but meal planning for a family of 5 can sometimes feel like a chore.
But, everybody has to eat.
That's why we have tried all sorts of things over the years to keep it interesting, from meal box kits sent straight to our home with everything you need, to meal prepping meals so we can grab them and go.
Regardless of the method for meal planning that works for you and your family, you've still got to organize all those ideas and figure out what you need to buy from the store.
So, today I am sharing a free meal plan printable that you can use with whatever meal prep or random recipe/grocery shopping that you do.
The Meal Plan Printable: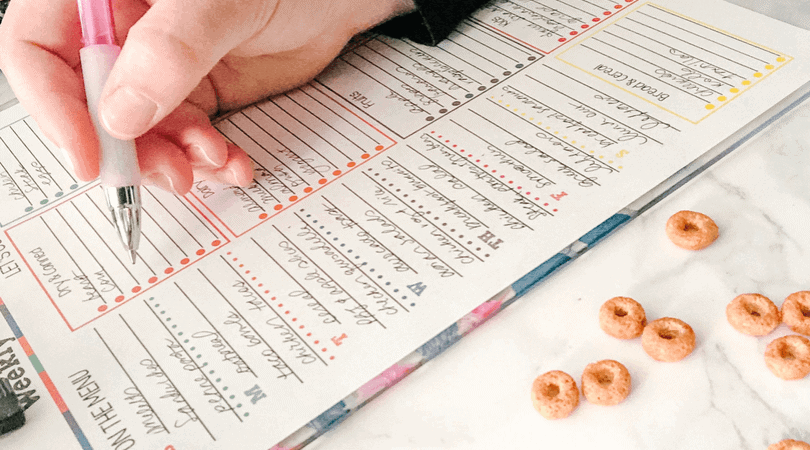 One issue I have when grocery shopping is I end up criss-crossing all over the store.
That's why I wanted everything broken up by section so that I (and now you) can get everything I need in that section before going on to the next.
Plus, I've got kids – so, we are feeding these kids at least 3 times a day plus snacks.
I mean, kids a lot.
Did any of you have any idea how much kids eat?
I don't feel like people talk about that enough.
Anyway, I needed a printable that had room for all of that.
Lastly, with other printables, I felt there wasn't enough space for all of the fresh produce we buy.
We really try to cook with fresh, healthy ingredients as much as possible (although we are far, far from perfect).
And when I say "we", I mostly mean my husband – because he does the bulk of the cooking.
Don't be jealous 😉
So, this printable gives you extra room for the good stuff.
To use it, just download it here or click on the image below to download and print.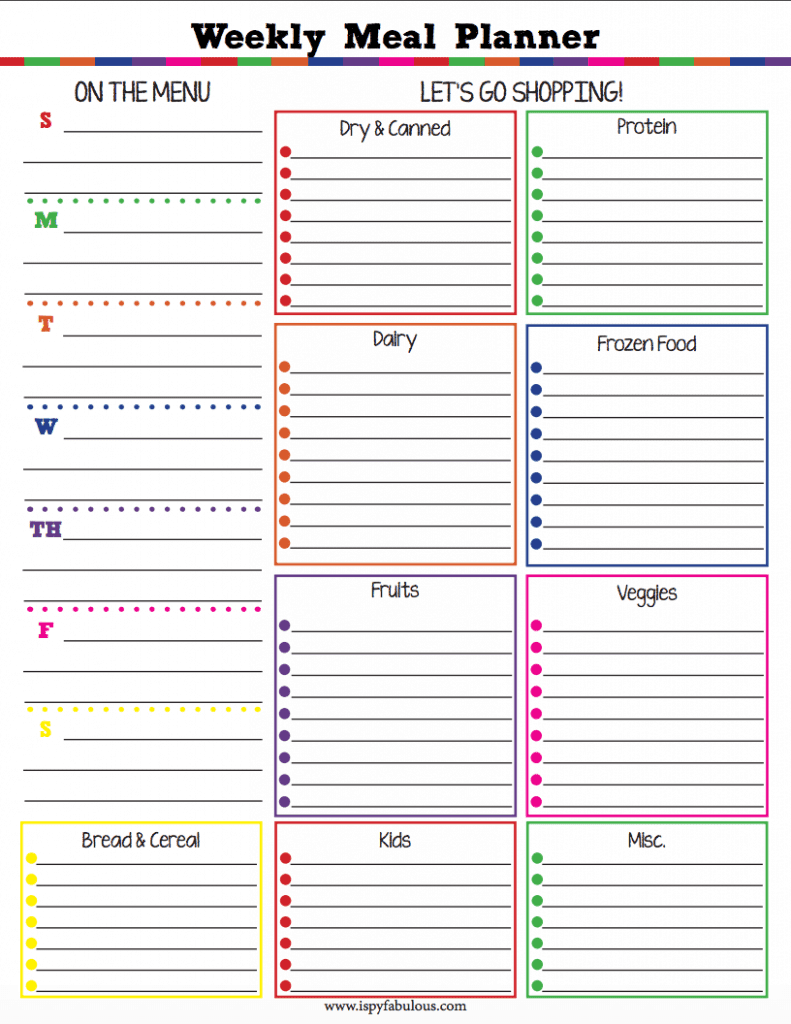 No email required.
That's just how I roll.
Meal Planning Ideas:
If you're looking for ideas on what to buy – here are some other posts that I have written on food that might help!
Wow, I didn't realize I had written so much about food – ha!
And, stay tuned – I have a really special treat coming atcha next week on a dessert that is my absolutely favorite.
****
Do you meal prep or use a grocery list?
I'd love to know what works for you and what tips or tricks you have!
Make sure to share it in the comments below!
Have a fabulous day,
E